Pakistan has been the official ball manufacturer of the World Cup since 1970 now. The factories in Sialkot have been extensively covered, for better or for worse and the tradition has continued. The World Cup ball for 2022 has been unveiled and Pakistan's contribution is being discussed. Here's what's going on:
Read more: 10 Of The Highest-Earning Pakistani E-Sports Gamers
What Did Pakistan Do For The Ball?
Pakistan officially made all the balls for the World Cup taking place this year. The ball has also been given a name this time around. It is called "Al Rihla" which means "the journey". That is an apt name for sure because the ball travels from the heart of Pakistan onto famous stadiums where all that is glitters may be gold.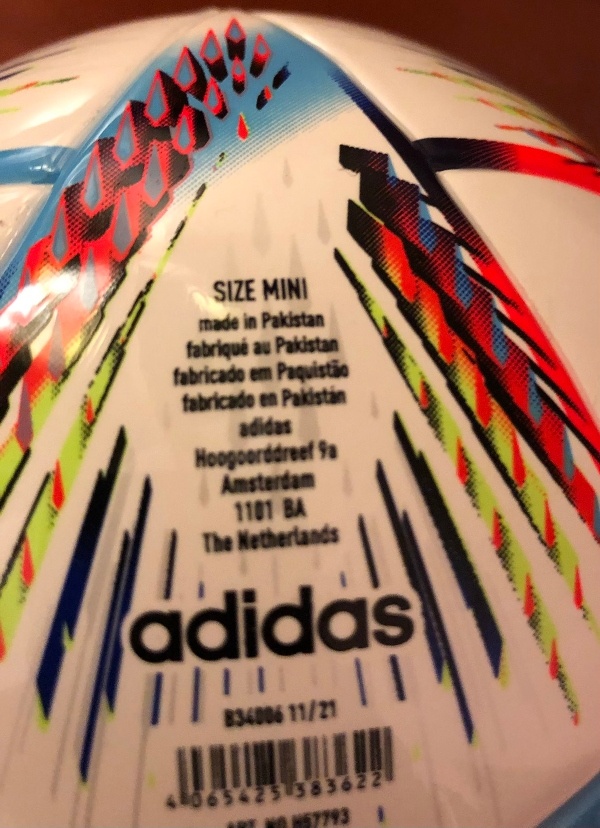 The ball also mentions "Made in Pakistan" which is always a moment of pride for our country.
What Are People Saying Is The Real Contribution?
However, all those who point out that Pakistan made the ball for the World Cup, are doing so with a passive-aggressive tone. They all want to pull attention to how Pakistan does not get enough recognition for being the official supplier of balls for the tournament. Moreover, aside from the balls, Pakistan provides the "cheap labour" whose sweat, blood, and hard work may be paid a minuscule of what World Cup players are.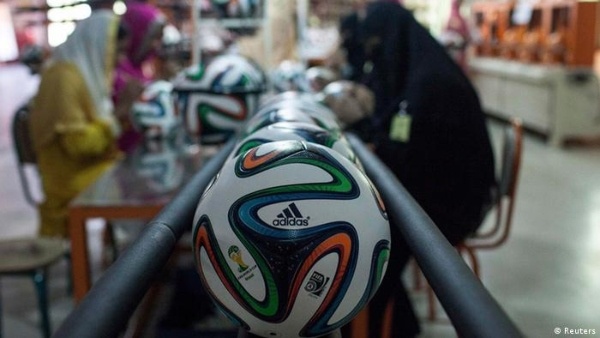 Have a look at some of the tweets:
Once again, Pakistan's contribution at the World Cup — apart from of course most importantly providing the labourers whose hard work, sweat and lives helped build it — will be the World Cup match ball: 'Al Rihla' which means 'the journey'. pic.twitter.com/XQPwpOEvfB

— Umaid Wasim (@UmaidWasim) April 1, 2022
This is good but when will Pakistan Football Team actually participate in the FIFA World Cup?

— معاذ (@choppingair) April 1, 2022
We are Labour of Adidas not contractor

— Jalil (@Jalil77135765) April 2, 2022
Read more: "Ample Sports Strengthen Youth's Mental And Physical Ability, Isphanyar Bhandara"
FIFA's Antagonism Towards Pakistan
Despite these services, it appears FIFA is antagonistic towards Pakistan. FIFA has established full control over PFF – Pakistan Football Federation. Last year, a group of football officials, led by Ashfaq Hussain Shah, who was elected as PFF president in the 2018 elections sanctioned by the Supreme Court but not recognized by FIFA, took over the headquarters. This group also seized control from the PFF Normalisation Committee (NC) which was appointed by FIFA and headed by Haroon Malik.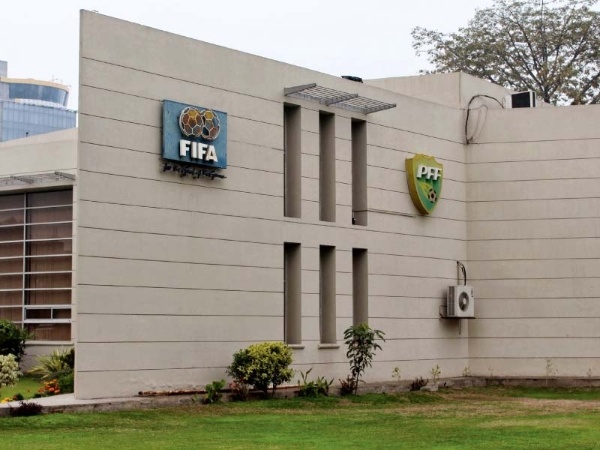 As a result, FIFA has suspended PFF and has also submitted this situation to the Bureau of the Council. With the situation so tense and PFF further behind than it ever was, Pakistan's contribution to the World Cup deserves greater praise.
Stay tuned to Brandsynario for the latest news and updates.