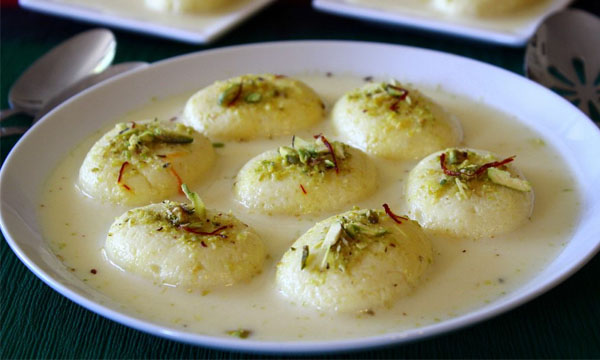 With Eid just around the corner, it's time to take a look at our cookbooks and figure out what to serve to our guests. Keep in mind, it will be hot this Eid, limit your time in the kitchen to save yourself from excessive trouble. I believe you should serve something that is not only unique and tasty but should also leave your guests feeling refreshed.
Here are some recipes that we have grouped together for you to try making this Eid:
Doodh Sawayyian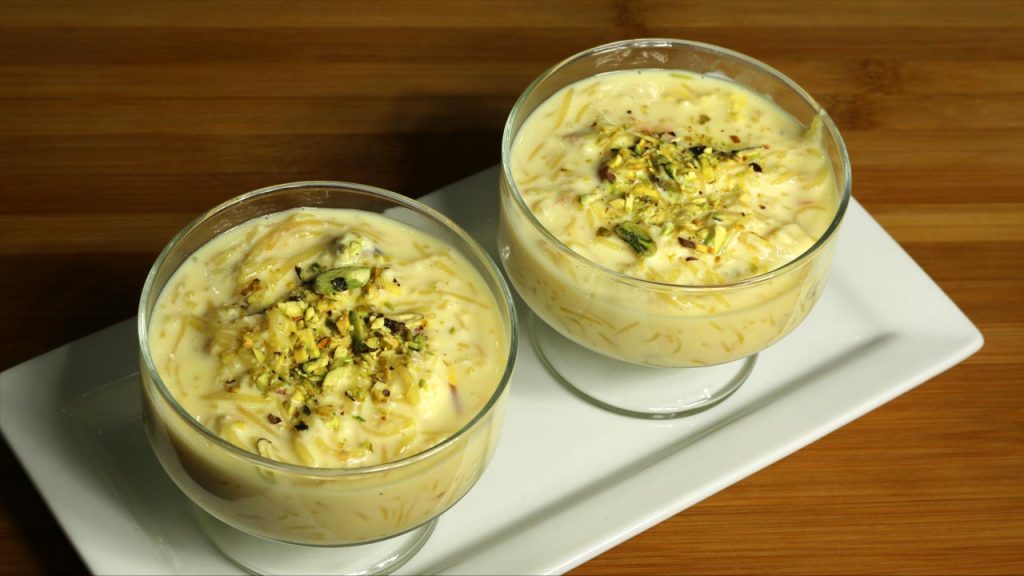 Eid festivities always fall short if there is no vermicelli served. All you need to do is prepare the vermicelli by heating them with oil. Boil milk with sugar on low heat till it turns thicker, add in the prepared vermicelli and voila, its ready to be served. Personally I don't like the garnishing; the badaam, pista and the likes of such, I like it better without these items, but if you have a knack for these items, then don't stop yourself from turning this yummy dish even better.
Kheer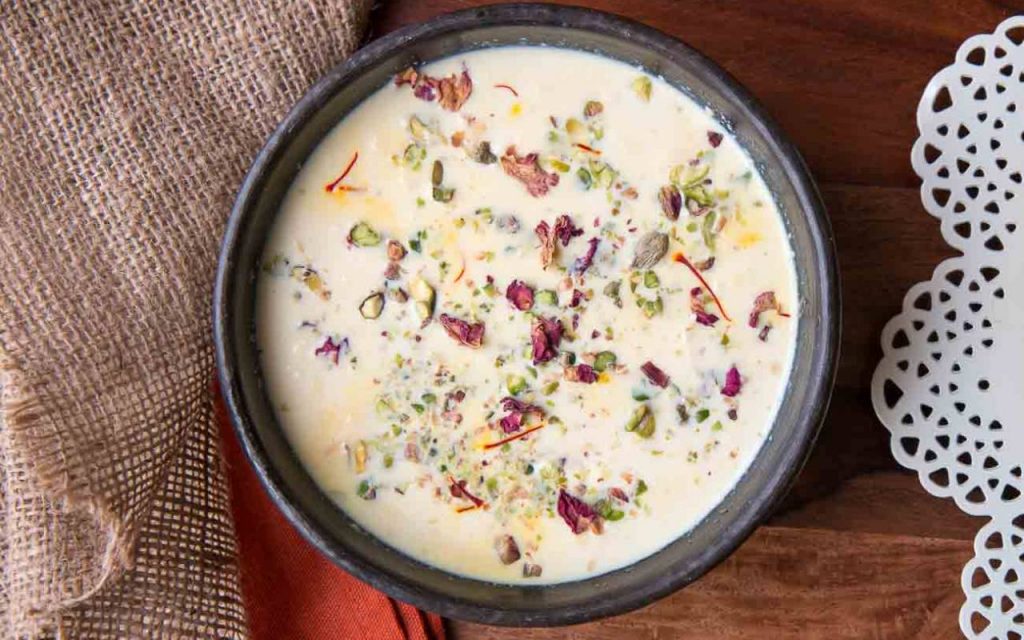 Another one of our customary Eid dishes; kheer. Just recently, my mother happened to make kheer that tasted just like 'methayi', we had bowls upon bowls of that divine sweetness. The secret to kheer lies in the patience with which you let it sit on the stove and cook. All you need is milk, grounded rice and sugar, leave it on the stove for at least 5 hours and you will get to revel in one of the most brilliant tasting delicacies that the festival of Eid has to offer.
Ras Malai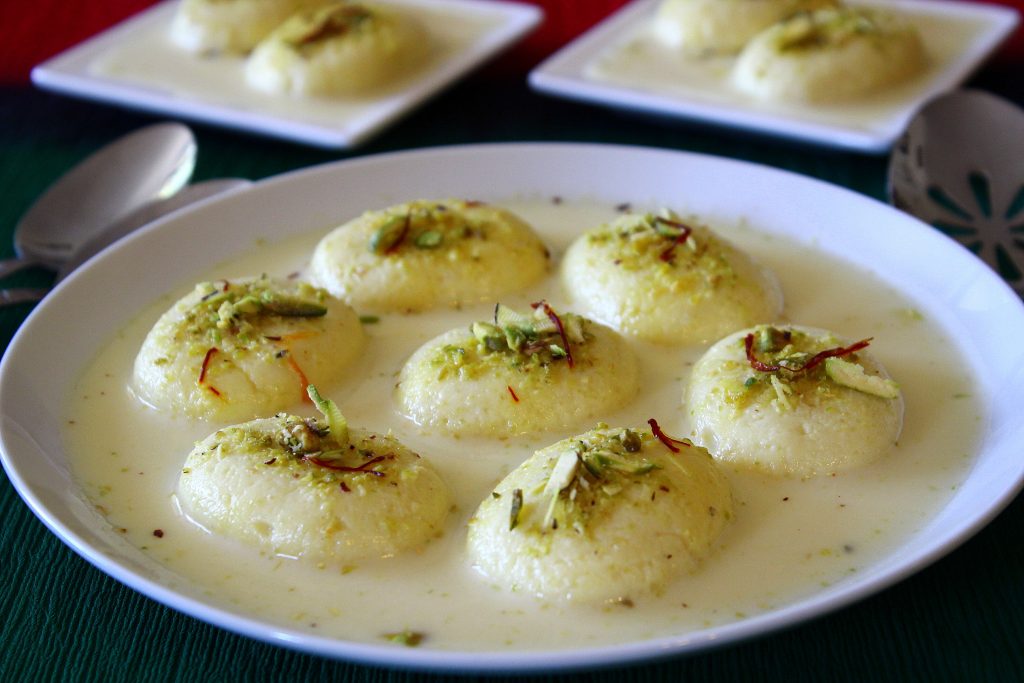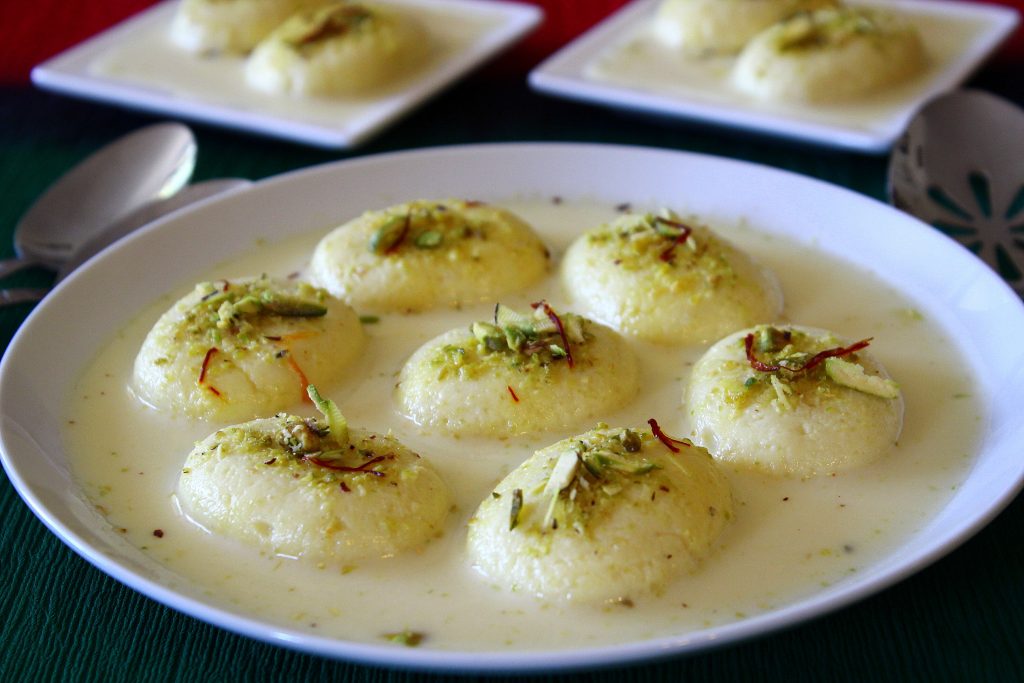 This is another absolutely tasty dish to serve on Eid. In my experience, even people who do not generally prefer sweet dishes tend to enjoy ras malai a lot. To prepare ras malai you need to prepare two different parts of it. The 'ras' (alternatively, the thickened milk) and the rasmalayi balls.
For the ras all you need is whole milk, boil it till it thickens, and add cardamom and saffron till the appropriate taste in dispensed throughout the ras.
For the balls; a bit more technique and patience is required. Milk is boiled and vinegar or lemon juice is added to it so that it may curdle. Once the milk is curdled, the water is drained away and the material that is left behind is known as paneer. The paneer is then crushed and made into a fine dough from which small balls are made. These balls are then dipped into the sweetened milk.
Just a point to note: for the perfect soft balls; add some water to the boiling hot milk to bring its temperature down. Super-hot milk will produce harder paneer and thus harder ras malai balls.
Falooda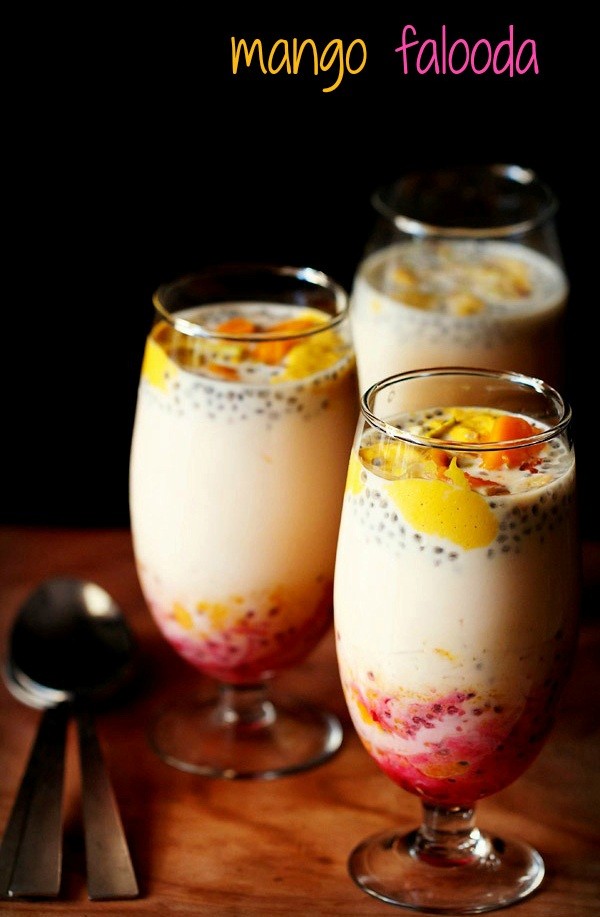 Now what sets this dessert apart is that it packs multiple flavors into one dish. Since it's the seasons of mango, I suggest you go ahead and try out the mango falooda recipe. I am sure it can liven up your platter.
For a mango falooda all you require is mango puree, Jam e Shirin and some chopped up mango for the topping.
Blend the mangos and add in some cream if you want to thicken the mixture. You will also need to use the Jam e Shirin in its packaged form and thus I suggest you limit the quantity of Jam e Shirin that you add to your falooda.
Line the bottom with chunks of mango and a lining of Jam e Shirin, cover it with mango puree and then add some more mango chunks on the top of the mango puree layer.
Custard Fruit Trifle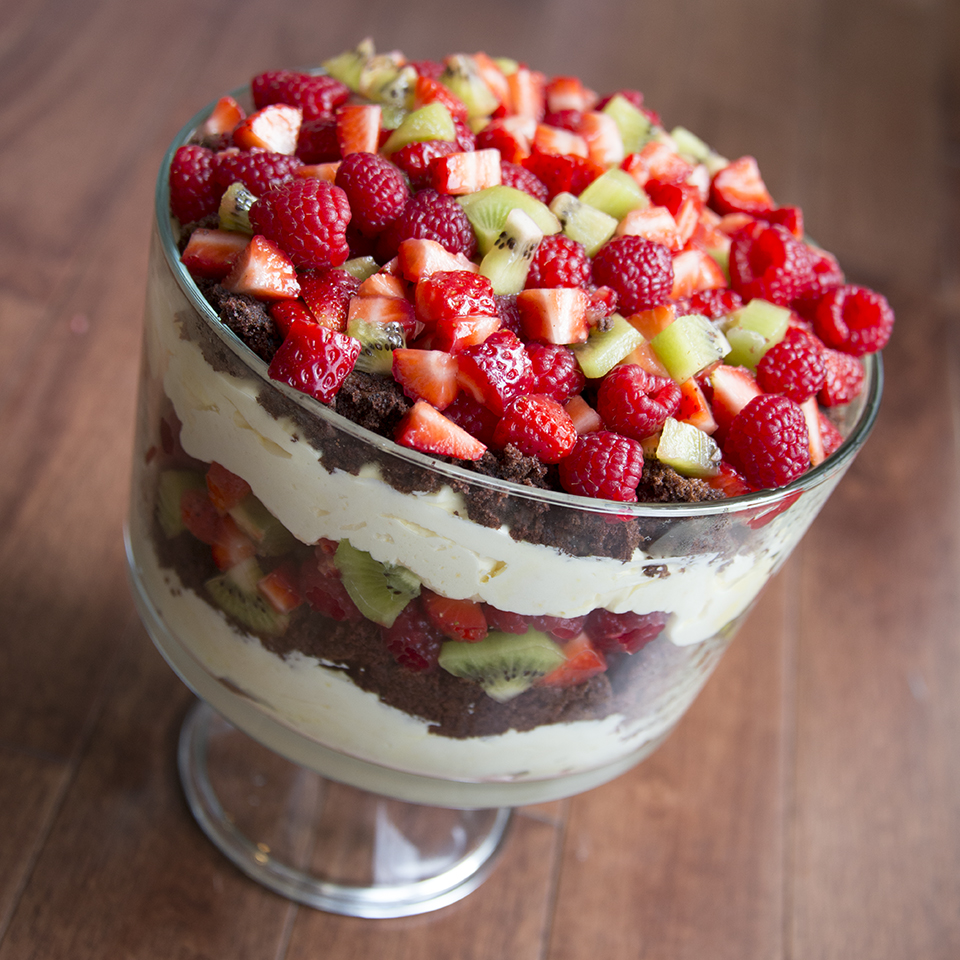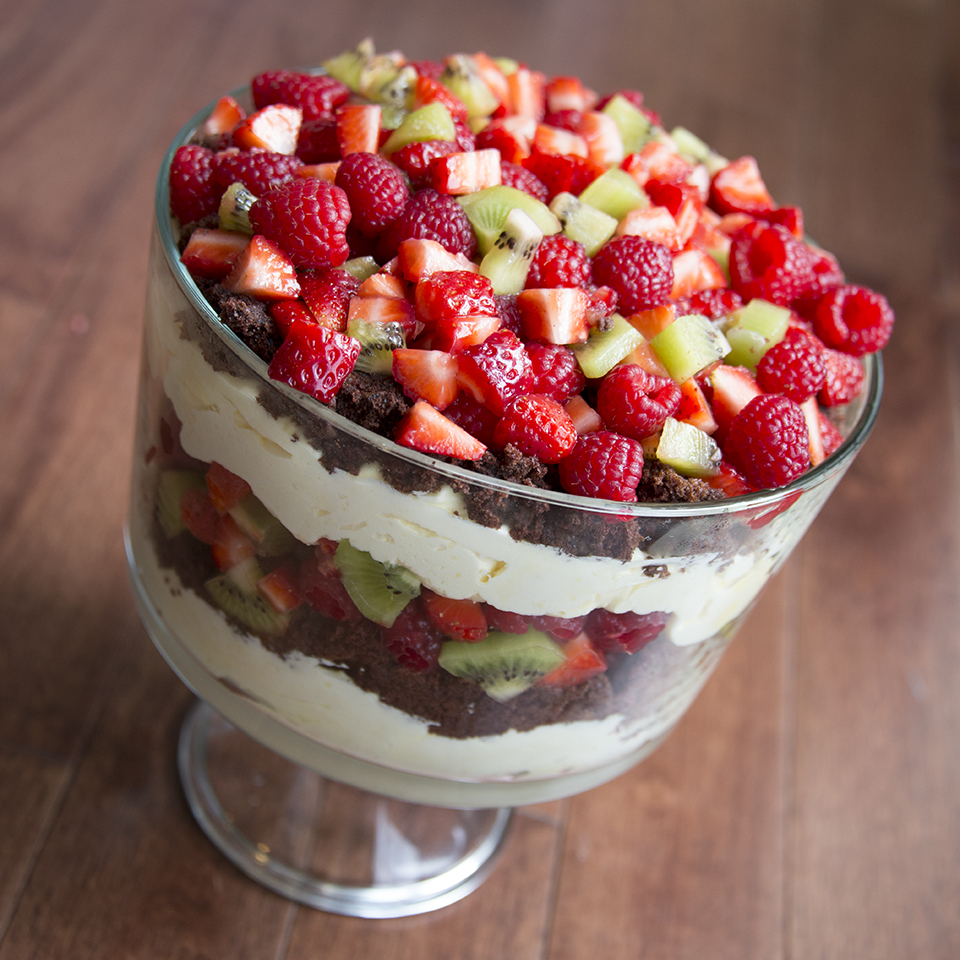 It might seem a bit unorthodox, but trust me this dish always proves to be a godsend when kids come to visit on Eid. No kid turns down custard and jelly, add in some mangoes and bananas and you are all set to entertain even the pickiest of all children who will come to visit you.
In a trifle, the layering is the key to its success. You can line the bottom of the container with cake or biscuit, add a layer of custard, jelly and fruits, layer it again with cake or biscuits, cover this layer with custard. Sprinkle the top of the custard with jelly, fruits and crushed biscuits/cake. Presenting it in a glass bowl will add to the beauty of the dish.
Cheese Cakes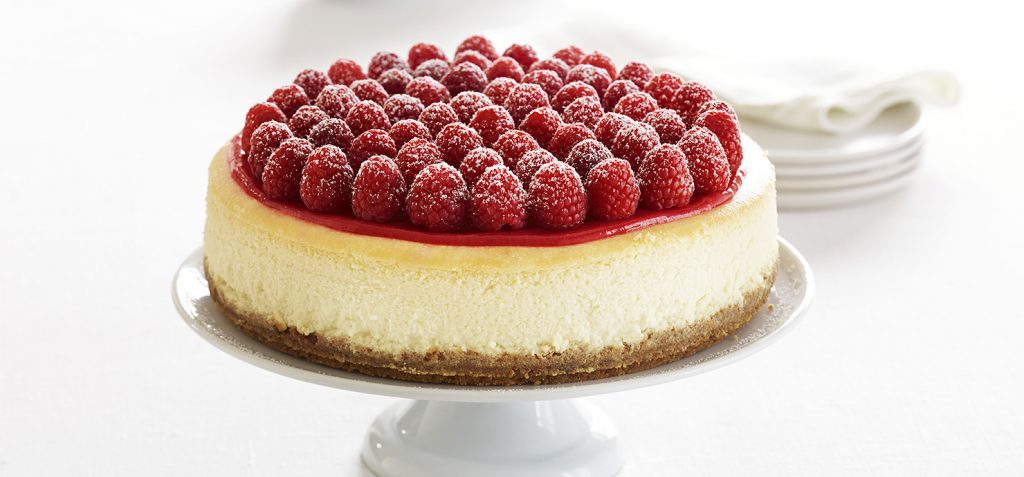 The no bake cheesecake is not only easy to whip up it also a mouthwatering delicacy fit for a royal fleet. The no bake cheesecake, if made properly might be the one that sets your Eid food items apart from those of your relatives. (And we women sure enjoy being remembered for our achievements in cooking now, don't we?)
All you need is take some lemon juice (freshly squeezed lemons would be best), sour cream, condensed milk and whisk them all together. The lemon juice is what gives the cheesecake its electrifying taste.
For the base just crush the biscuits and mix them together with butter. Then line the base with this mixture and even it out. Then on top of the base add in the whisked mixture. Once done, put it in the fridge to let it set for at least 2 hours. Serve it by topping it with mint garnishing or if you are feeling a bit adventurous, cut mangoes in small cubes and sprinkle them on the top.
Banana Crunchballs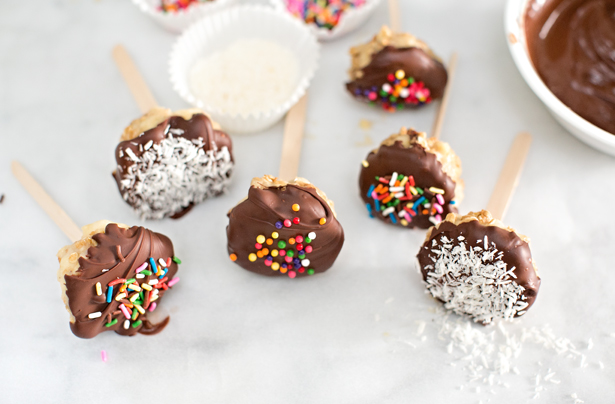 This one will surely be an instant hit with the children. Take some bananas, cut them into small pieces. Melt some chocolate chips and keep some crushed peanuts/almonds or sprinkles aside. Dip the banana pieces into the melted chocolate and then instantly afterwards dip the chocolate covered banana into the bowl bearing the peanuts, almonds or sprinkles. Cool these pieces overnight and by morning you will have delightful little treats to serve your guests.
Banana Sponge Cake
This is not only a standalone dessert, but coupled with vanilla ice cream or some cream it can be transformed into an another desert altogether.  For banana sponge cake, you would need to blend some bananas and make a banana puree of sorts. To this mixture all you need to add are eggs, flour, baking powder and just a hint of vanilla essence. Blend the ingredients together to make a very smooth mixture and then bake it.
Trust me, its aroma and taste; both will prove to be a huge blessing!