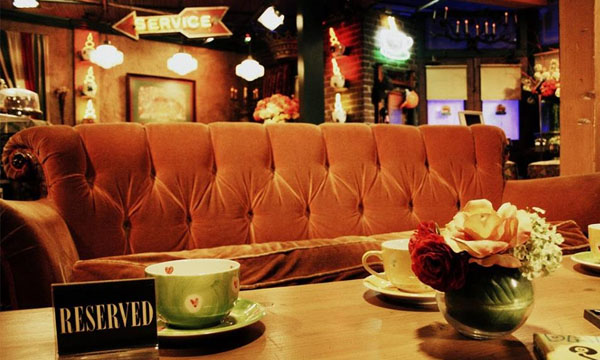 To say that Lahore is the 'it' place for the best cuisine from around the world, would not be an overstatement. Lahore has some of the most celebrated food cafes, offering a wide variety of very tasty dishes to their customers.
Here's my pick of the 5 top food cafes in Lahore. It wasn't easy to rank the food places; the competition was intense but there were only 5 slots to fill. So here goes..
9 Pakistani Food Specialties & the Cities You Can Find Them In
Café Barbera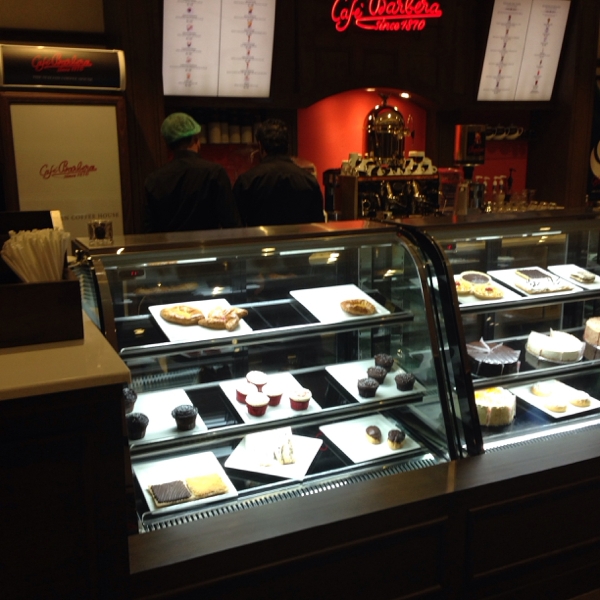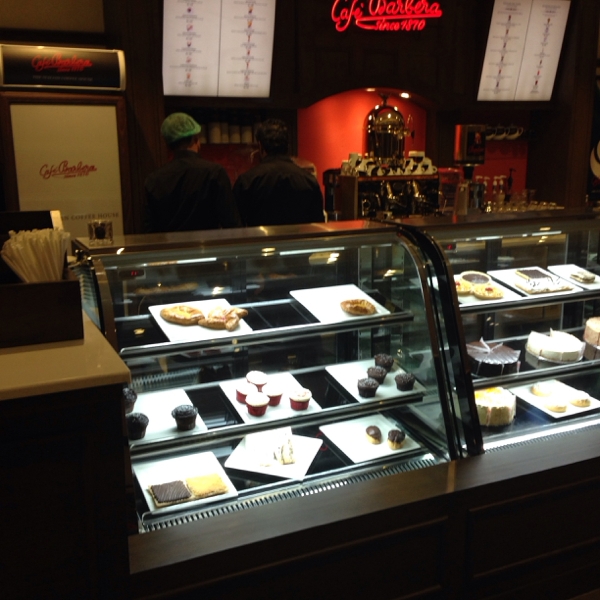 Located amid a hub of restaurants on M.M Alam Road, this café stands out because of its fancy and chic look. They have introduced the Italian cuisine in Pakistan in the most authentic way possible. A single glance at their food items will show you a number of new names and kinds of food; a very risky but successful endeavor.
Their thin, crispy crust pizzas and the out-of-the-world pastas are absolutely scrumptious. The chicken that they serve with their pasta is smoked to perfection.
They also have a coffee/tea/shakes and dessert corner; their chocolate fudge cake is just extraordinary.
I celebrated my last birthday there and they even played the birthday song for me.
All in all, it's a really good place to have a kitty party or spend some time with your significant other.
Butler' Chocolate Café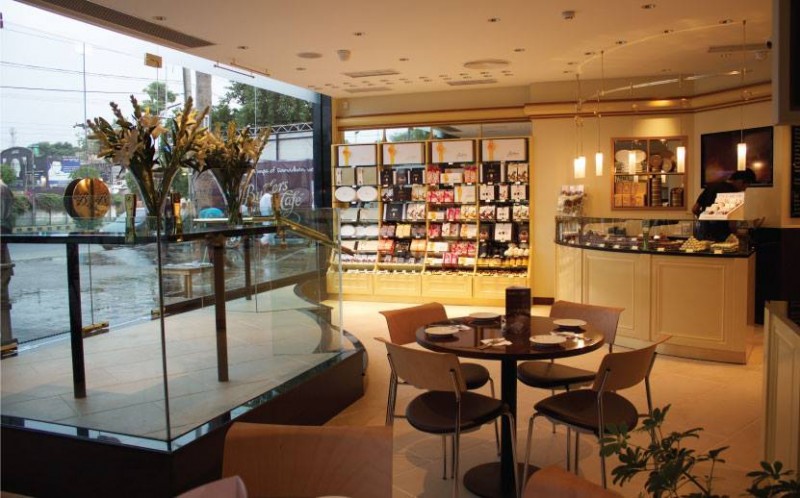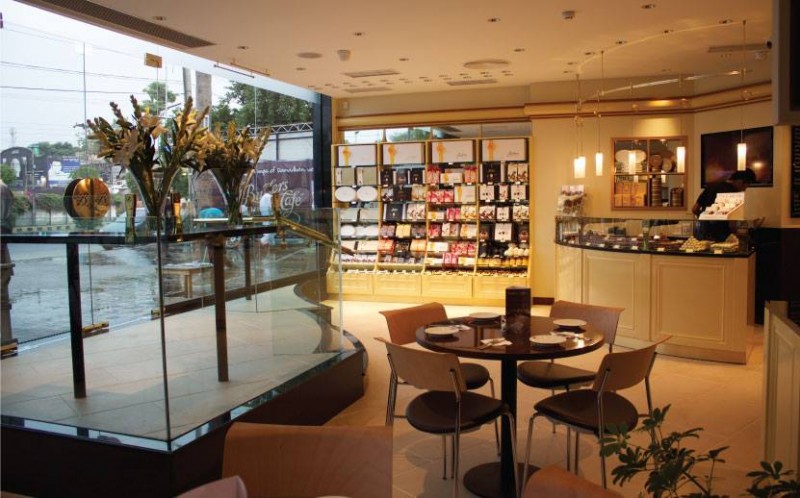 This is yet another remarkable café that has walls lined with mirrors and boxes of chocolates. As for its name, don't let it fool you, they have a lot to offer other than chocolate food items and other assorted desserts.
Their ice creams and chocolate cakes are too good to be true. I love how they serve most of their desserts, hot cakes with a scoop of ice cream. I couldn't stop admiring their presentation when the waiter set down the plate in front of me.
I tried their chicken, which was juicy and heavenly, and then also bit into some pesto pasta, which I have to admit was just as delicious as their chicken. They also offer appetizers, burgers and panini.
F.R.I.E.N.D.S Café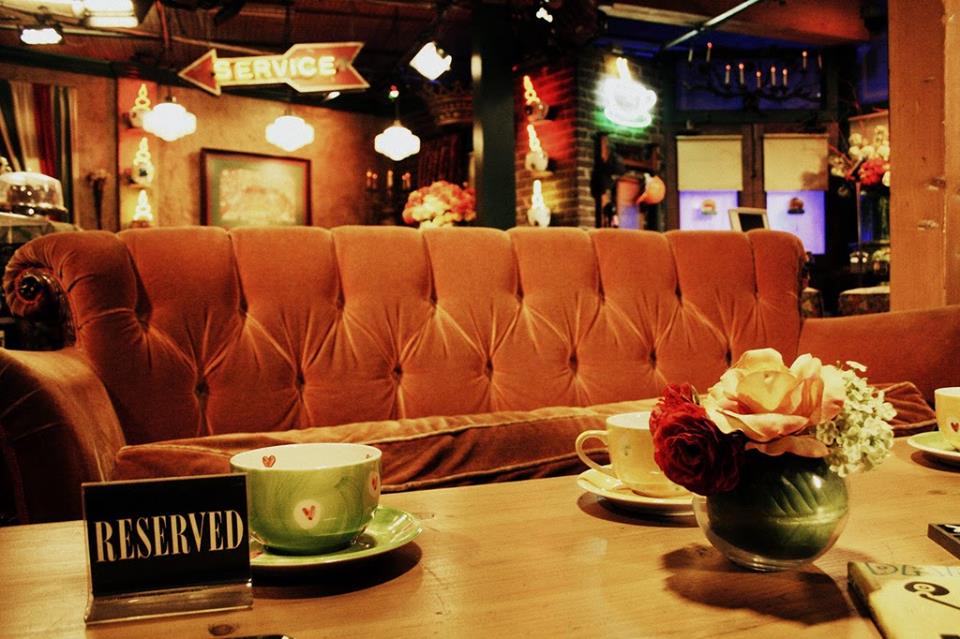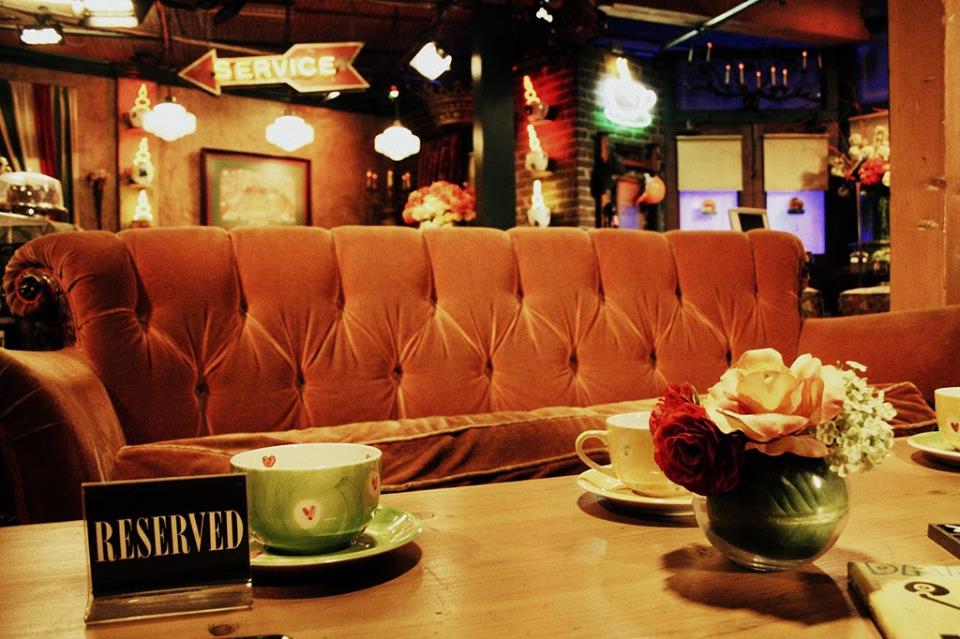 If you are a fan of the TV Show F.R.I.E.N.D.S, it would be shame if you don't visit this café at least once. They have divided the entire building into two sections. The lower section is for people who want to fine dine, the upper section though is an entirely different story.
The upper section is set entirely in the image of the Central Perk featured on the series. The wall against the stair case features the characters and some of their most memorable lines, they have set up sofas just as those in Central Perk and to make things interesting, they also have a fooseball table like the one Chandler and Joey had in their apartment.
They offer burgers, paninis, chicken of different kinds and pastas along with deserts, coffee and other drinks. Their food is admirable too, it tastes perfect, their helping is of a gracious size and they present it well also.
This is the perfect place for a friends hang out, besides it's not that formal and you have sofas to sit on as opposed to chairs.
Café page 102!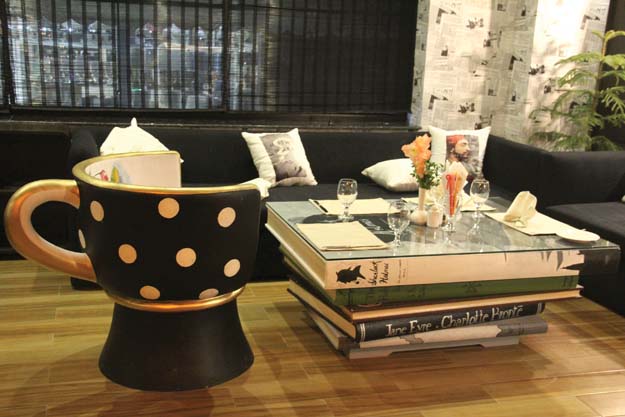 Located on the M.M Alam Road on the first floor, this café is for all the avid readers. The owners have really gone all out to make this café a safe haven for the book lovers. With books lining the ceilings, book shaped tables and wall paper representing pages from different books, the interior of the café looks nothing less than a scene from Alice in Wonderland; funky and exciting.
With delicious food items and a very unique setting, this place can fulfill all of your dreams of a perfect get together.
http://www.brandsynario.com/12-karachi-food-places-that-every-lahori-should-be-jealous-of/
Gourmet Restaurant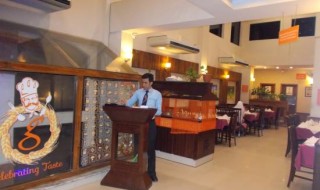 Last but not the least, one of the most sought out 'desi' restaurants has to be the Gourmet Restaurant! The reason is simple, the place is neat, the food is good, the variety is extensive and all of this comes at a very reasonable price. In Lahore they have two branches that I know of and both of these branches are always full of customers.
For families and gatherings that like to taste a variety of foods they also have different food platters.
This place is not exotic or unique, but it's an excellent place to eat at if you feel like eating at a good restaurant at a low budget.
Which of these restaurants have you tried or want to?