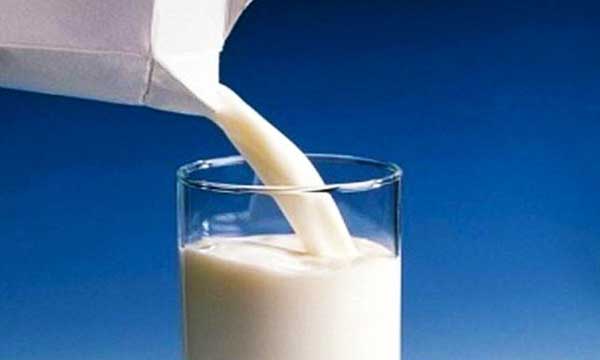 The Supreme Court of Pakistan has ordered Punjab Food Authority (PFA) to kick start a crackdown on all milk plants in the province of Punjab and get milk samples tested in labs. Reports have been emerging that tetra-pack milk being manufactured by big brands contain harmful ingredients that are dangerous for human consumption.
PFA Officials told the apex court on Tuesday that samples of 30 dairy and 313 drinking water companies have been collected and sent to its laboratory for analysis.
Barrister Zafarullah Khan, who submitted the reports of Pakistan Council of Scientific Industrial Research (PCSIR) confirmed the presence of detergent and dangerous chemicals in not only loose but also tetra pack milk brands.
The report submitted to the court contains some of the well-established names in the food manufacturing industry with hefty fines being introduced to them.
Following results were revealed in the shocking report by PFA!
The report states that Haleeb milk contained a chemical called formalin, which is used for preserving dead bodies. 
As per the details, there is also sugarcane present in the UHT Haleeb Milk.
Heavy metal components have been found in UHT standardized milk samples of Day Fresh, Good Milk, Haleeb Milk and Nurpur.
Haleeb, Acha Milk, Al-Fazl Food, Doce, Al-Fajr Food are all unfit for human consumption.
Al-Fazl Foods which was checked on December 8 was found to have fungus and dirt at their manufacturing plant. Their license was suspended, according to the report.
Production of Doce Milk was stalled on December 16, and it has been given a fine of PKR 500,000.
Acha Milk was also fined for PKR 500,000 and its production was stopped for a week.
Al-Fajr milk plant has been sealed, the report said.
Dalda Dairies was sealed for the substandard production of its liquid whitener- Cup Shup
So far ten reports have been submitted with only PREMA Milk, been called safe as opposed to all the others which have now been labeled as unsafe for consumption.
The court has warned the counsel of different milk companies and said that no one should try to kill citizens by giving them poison in the name of milk.
What is more, the judges have directed the PFA to present the sample reports of milk and water on the next date of hearing while ordering the local commission to submit a comprehensive report after inspecting these companies in the next court session.
 The reports have created a wave of confusion amongst tetra-pack users in the nation!
Not enough outrage on results of milk samples from dairy companies in LHC. #Olper #Nestle #Haleeb

— Tamed Cynic (@TamedCynic) September 26, 2016
This is what our Milk indistry and Multinational Brands are playing with our health… #NestleMilkPack #GourmetFoods #Doce #Haleeb pic.twitter.com/5DjeN72xgA

— Rana Usman (@ranausman981) December 13, 2016
@HamidMirGEO none of any tetra pack milk is adequate for health.no check & balance distorted health condition.

— IMRAN GICHKI (@IMRANGICHKI) December 29, 2016
Tetra Pack Milk,famous brands of milk uses chemical that used to immune deadbody this is how they are playing with us @Maria_Memon exposed

— Rehan Mushtaq (@rehanmushtaq1) December 29, 2016
https://twitter.com/Sd_Taleha/status/813788665646317569
https://t.co/FDbkaTUjFL
Ban Boycott #Haleeb #Prema #milk. Other brands @Nestle @OlpersMilk samples already on there way to Ger for analysis. pic.twitter.com/tFm7GHJLjV

— KeepCalmTrustKhan (@YawarKazmiPTI) December 28, 2016
Remember that #Haleeb #milk #commercial "Garha jo hai"
now maybe "unsafe jo hai"#Pakistan #unsafe #dairy products

— Daniyal Hassan (@DaniyalHassan_) December 28, 2016
Haleeb ki tou lag gai. Formolene and sugar cane traces found in #Haleeb #milk samples. #garheyrishtey exposed.

— Proud 🇵🇰 Aisha (@HariMirchein) December 27, 2016
#کچھ_ان_کہی_باتیں #Nestle #Olpers #MilkPack #Tarang #Etc #Etc
Speak on this huge public corruption please………. https://t.co/wWh45yJguL

— Vixy Gujjer (@IAmVixyGujjer) December 29, 2016
What is more to develop from the tetra pack milk controversy in Pakistan? Let's wait and watch!
Stay tuned to Brandsynario for more updates.