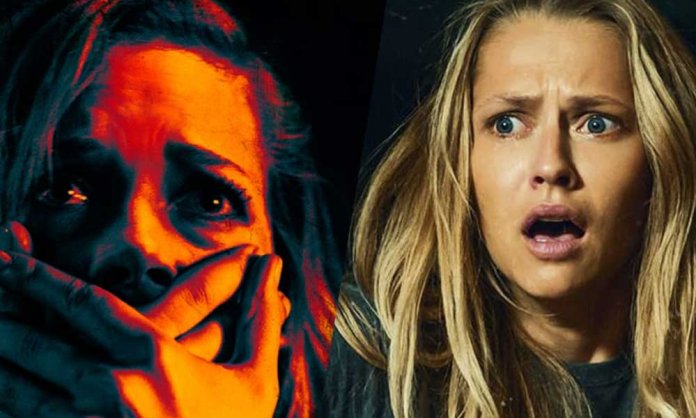 Halloween 2019 is just around the corner and so is the weekend.
A great way to enjoy this double treat is having a marathon. Grab some popcorn, snuggle on your couch comfortably, and be ready to watch the spookiest horror movies of all time!
The Conjuring
How can we miss this movie from our list of horror movies?
Bet on the table, you all must have watched this trillion times but a classic is always a classic. Nothing creep you out more than knowing that this movie was based on real events.
The movie is fully packed with nail-biting suspense and heartbeat dropping horror scene. Fair warning! Don't watch it alone.
https://www.youtube.com/watch?v=CtieL8-x100
Hush
This movie will gives you chill down your spine.
A critically acclaimed movie by the co-writer of "Haunting of Hill House" is a story about a deaf writer who gets chased by a masked murderer. Suspense is the charm of this movie and if you like thrillers you will love Hush.
Prepare to spend a sleepless night because of the paranoia.
https://www.youtube.com/watch?v=Q_P8WCbhC6s
The Exorcist
Yet another classic, but a movie we can't leave out from our favorite horror movie list. It was the first horror movie to be nominated for Oscar.
The story revolves around the exorcism of a teenage girl and it takes turns of event when things get out of hand. Some scenes are real creepy and will jump you off your seat.
https://www.youtube.com/watch?v=3V-Ui69hDpA
Paranormal Activity
This is a real life movie of a couple who were experiencing something extremely odd at their house in LA.
The happenings are so nerve jangling that you can't decide whether to keep your eyes open or close to save yourself. If you have trouble taking trip to bathroom at night, don't blame us. We warned already.
https://www.youtube.com/watch?v=F_UxLEqd074
Get Out
Get out is a modern masterpiece in horror thriller genre.
It's a movie revolving around a black boyfriend driving his girl friend to remote New York to meet her parents. You will anticipate a scare here and there but the grand reveal is far scarier than any other jump you will expect.
Jaws
Steven Spielberg's Jaws is one of the all times hit movie.
It gives you a nerve wrecking fear of unknown. Imagine you are standard in deep sea, surrounded by man hunting sharks and you seriously nowhere to run.
Also it's a family movie and you can easily enjoy it with your little munchkins.
https://www.youtube.com/watch?v=U1fu_sA7XhE
Midsommar
If you have a horror fantasy about cults and you were in the minority who loved heredity then you will definitely going to like Midsommar!
It's about a remote Swedish village and the strange summer festivities they celebrate. You may have troubles forgetting this slice of flock horror.
https://youtu.be/I0UWIya-O0s
Zombieland
We are pretty sure most of you haven't watched this retro zombie thriller. Just released past month Zombieland made a round on social media especially with the teenagers.
It's a story of two lighthouse keepers, whose watch on the remote island turned nightmarish!
https://youtu.be/ZlW9yhUKlkQ
Eli
Eli is a terrifying tale of a child suffering from a unique illness that requires him to stay in isolation.
His life took a turn when a generous doctor agrees to treat him at her house. Bad news, her joint is haunted!
https://youtu.be/qfSTiAw1rkM
Countdown
We have seen all kinds of horror but tech horror really gets to your head. Countdown is a story of a young nurse who gets cursed by downloading a creepy app.
You are going to think thousand times before downloading any unknown app.
https://youtu.be/S6O4iy3Twwo
This was our list of most horrifying movies.
Are you planning a horror movie marathon this weekend? Tell us which one you are going to watch from our list!
Stay tuned to Brandsynario for more news and updates.