[Jun 15th, 2021]: Telegram in its recent update has announced yet another privacy feature. In this, they allow the users to keep their numbers anonymous even if they wish to connect with another person. They just have to curate a special username.
Next time they wish to connect with someone, let's say, they found on a dating app and are not yet comfortable sharing the number. In that case, they can just share the username. Begin talking. And if they feel like they are not vibing, they can just block the user. Well, that's stretching it a bit. The point is, now, you don't have to hand out the number to literally, everyone.
You can create a custom username to let other users easily connect with you – without needing to share your phone number. #TelegramTips pic.twitter.com/EgTg6HaxWR

— Telegram Messenger (@telegram) June 14, 2021
---
---
[Feb 1st, 2021]: With more and more users switching to Telegram, the app has begun to add the latest features. Most of the updates, however, are relative to Whatsapp. Scrolling down you will find a feature they released that allowed you to transfer Whatsapp Groups to Telegram. Similarly, in recent news, the latest update also hints at a Whatsapp feature.
As you may be aware that Whatsapp allows you to delete messages (within a short period) but it leaves behind a small trace, 'You deleted this message.' And the recipient is also able to see that. Well, apparently, the new Telegram feature says you can delete messages without a trace at any time.
You can delete messages, chats, call history and groups you created at any time. Deleted items completely disappear for all participants without a trace – your data is your business, and you have full control over it 🦾. #TelegramTips pic.twitter.com/cS1BclptSp

— Telegram Messenger (@telegram) February 2, 2021
---
---
With the fiasco involving WhatsApp's privacy policy and the feud between Apple and Facebook, a lot has happened in the Silicon Valley and the tech world in the past few weeks. The messenger owned by Facebook currently has approximately 1.5 billion active users worldwide making it the biggest messenger in the world.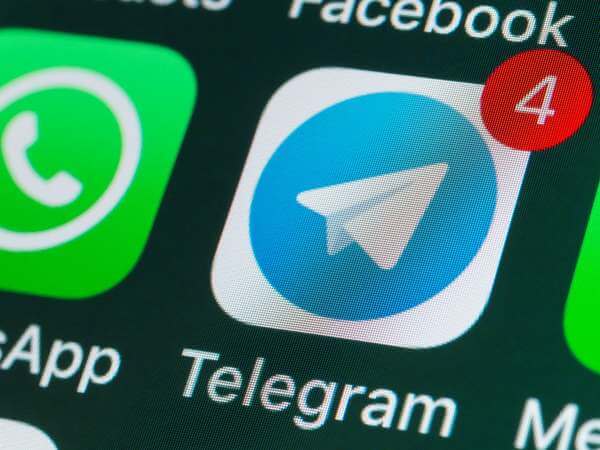 With so many people opting for Telegram and Signal, it'll only make sense if you are worried about your current group chats while transitioning to a new messenger.
How To Bring Your WhatsApp Groups To Telegram:
After you have installed and signed up for the app on your Android or iOS device, Telegram will allow you to move your existing group chats to Telegram.
The app is gaining a lot of momentum and has received excellent feedback from the public despite the immense popularity of WhatsApp.
Telegram surpassed 500 million active users. 25 million new users joined in the last 72 hours: 38% came from Asia, 27% from Europe, 21% from Latin America and 8% from MENA. https://t.co/1LptHZb9PQ

— Telegram Messenger (@telegram) January 12, 2021
If you'd like to bring your group chats to Telegram, follow these steps.
1. Open your WhatsApp App:
Go to your group or chat which you want to take over to your Telegram.
2. Tap on Options:
Tap on options and a drop-down menu would appear (the three vertical dots on the top-right corner of your chat)
3. Select the "More" option in the list of options:
It is probably the last option in the drop-down menu
4. Tap on the "Export Dialogue" option:
In the submenu select the "Export Dialog" option from WhatsApp
5. A menu will appear giving you the export options:
You'll come across the list of apps you'd be able to export your chat to.
6. Find Telegram in that list:
Find "Telegram" and select it so that your chat could be exported.
7. Select the desired option in Telegram:
Create a new group chat so that you could import it from WhatsApp or if it is an existing group then select that particular group
8. After selecting, you'll be able to import:
This process can take several minutes or longer (depending on your WhatsApp speed and the size of the content that is being imported)
9. After the import is complete, tap on "Done":
All pictures, videos, audio clips, and other files from that specific group chat would transfer to your Telegram
10. Repeat for other group chats:
If you have more than one group chats that you want to transfer, follow these steps again and get started with Telegram.
This is how you'll be able to move your group chat from WhatsApp to Telegram. If you'd like to learn how to move your group chats from WhatsApp to Signal, follow these steps.
Follow Brandsynario for more news & updates.