Tamasha Ghar is the latest thing on every Pakistani's mind. They are obsessed with the new entry in the Pakistani entertainment landscape because it seems to be a local rendition of Bigg Boss. The reality TV show that has made waves in the South-Asian entertainment discourse has now become adapted to the Pakistani audience. Here's what you need to know:
Read more: KitKat's 'Breaks For Good' Initiative Is Definitely Worth A Praise
About The Show
Tamasha Ghar is the name of the reality program created by Pakistani producers. It appears to have finally caught on with public attention. Many keen internet users have noticed many similarities to Salman Khan's Bigg Boss which is why they're speaking against it.
However, it has become suited to Pakistanis.
Who Hosts and Who Attends
The show began airing on August 20 on ARY Digital. Guess who the presenter and judge is? You won't be surprised. It has Adnan Siddiqui serving as presenter and judge. Just like Bigg Boss, before introducing the contestants, actors Aamna Malick, Umer Aalam, Maira Khan, Humaira Asghar, Mareeha Safdar, Saeeda Imtiaz, and Saim Ali, opened the show.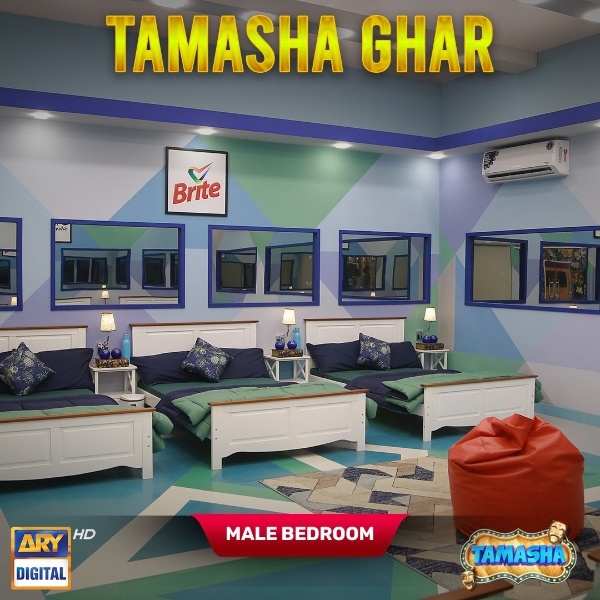 Aadi Adeal Amjad, a TV personality is among some of the contestants. Moreover, there is singer Nouman Javaid, comedian Rauf Lala, choreographer Nigah Jee, model Faiza Khan, and fitness instructor Sehr Beg.
What Are People Saying?
The Pakistani community can see the obvious similarities between this and the Indian TV reality show. However, many are also critiquing the critics because they suggest even Bigg Boss was a local adaptation itself. Want to know exactly what they're saying and posting? Read about it here:
Big boss lover After seeing Tamasha Ghar #TamashaGhar #ARY pic.twitter.com/PlT3bxCClx

— ghal ghal 🇵🇰✨ (@SycoLarki) August 20, 2022
i cannot be the only one who thinks #AdnanSiddiqui at #TamashaGhar is seeming very under confident, lost and overwhelmed. Pakistani contestants are shareef clearly. Indian contestants would have eaten him alive in the first 15 mins. of course he can be decent but this BIGBOSS!

— Nandini Arora نندنی اروڑاनन्दिनी अरोडा (@BegumMentalJaan) August 23, 2022
Hero ki entry.😍😍
Seriously bhtttttttttt khushi hui apko dekh k.
Looking intehai haseen in this dress evil eyes off.❤️❤️@WaseemBadami #Tamasha #tamashaghar pic.twitter.com/4B1vjuUdef

— Sehrish Fatima (jaan)🦋 (@princess_jan_09) August 22, 2022
Salman Khan after seeing a single episode of tamasha ghar #TamashaGhar #ARY pic.twitter.com/LJyU0BB6eY

— ghal ghal 🇵🇰✨ (@SycoLarki) August 20, 2022
People who are saying this show is a copy of big boss. Big boss is also a copy big brother U.K and it has been made all over the world.
This is much better than shows on bol network.
Atleast we should appreciate our people.#TamashaGhar #Tamasha

— zarnab (@Bornconfused129) August 21, 2022
Show dekhna nahi hai to mat dekho fazool ka bolna ke copy. Agr copied bhi hai to kya hua pakistan ka 1st reality show which everyone should support or agr toxic lagta hai to mat dekho Pakistan ke log khud kam toxic nahi hai kya Appreciate it rather than criticising #TamashaGhar

— Marvi Nasir (@MarviTheBarbie) August 21, 2022
Tamasha is reminding me of Big Brother UK where resentment/fights are more natural. Unlike the Indian Bigg Boss where it gets really nasty and drama is forced by the makers onto the contestants. #TamashaGhar #tamashaary

— 🔅 (@pkpopculture) August 23, 2022
#TamashaGhar Pasand aya ?
I just loved the house ❣
Great efforts #ARYDigital

— Kashmalaaa… (@heavenly_girl22) August 23, 2022
What Are The Similarities?
The main similarities are structural. For instance, they have the same kind of rooms designated for males and females. The house structure is very similar to the lounge, the co-opted washrooms, and also the ground where activities are done. Besides that, the whole sequence of guests coming in or speaking to contestants is reminiscent of Bigg Boss.
Read more: Catch the cast of Maula Jatt on TikTok
The way Salman Khan used to stand at another stage and speak to the participants inside is a lot like Adnan Siddique speaking to the contestants of Tamasha. However, this is not to say that Tamasha is a new "copy" of Bigg Boss. Bigg Boss itself was inspired by Big Brother in the US and Tamasha is a Pakistani adaptation of that. The reality TV framework has become homogenous overall which is why there are similarities.
The show should be welcomed as a new addition paving the path for a new kind of entertainment in Pakistan. Are you excited about this show? Let us know in the comments below.
Stay tuned to Brandsynario for the latest news and updates.