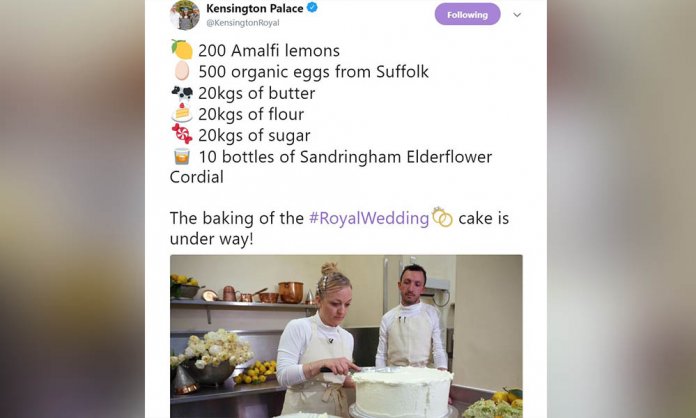 It took 200 Amalfi lemons and 500 local, organic eggs to bake the royal wedding cake, which has already been baked and iced ahead of its grand ta-da Saturday.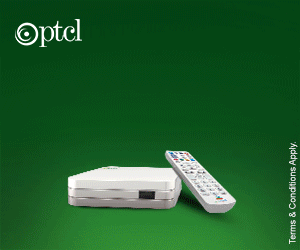 American pastry chef Claire Ptak, of Violet Bakery in London, appears in a short Twitter video posted by Kensington Palace Friday morning, icing a four-layer cake flavored with lemon and elderflower.
In the background are bowls of cream and yellow roses and other assorted blooms, which will adorn the cake during assembly at Windsor Castle tomorrow morning.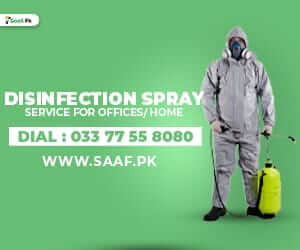 The lemon sponge cake is drizzled with elderflower syrup drizzle, Amalfi lemon curd, and covered in a Swiss meringue buttercream.
"Where the buttercream is sweet, the lemon curd is very tart so you get a really lovely thing happening when you take a bite, which is all those flavors and sensations," she said. "Hopefully it's perfectly balanced."
Bride-to-be Meghan Markle first met Ptak when she interviewed the California-raised pastry chef for her now-defunct lifestyle blog TheTig.com.
Ptak has worked under the legendary Alice Waters at Chez Panisse in Berkeley, California before moving to London and opening Violet Bakery in 2010, which focuses on using seasonal, organic ingredients in her cakes.
Here's the royal wedding cake by the numbers:
200 Amalfi lemons
500 organic eggs from Suffolk
20kg of butter
20kg of flour
20kg of sugar
10 bottles of Sandringham Elderflower Cordial
Revealed: The Luxury Hotels Where Prince Harry & Meghan Markle Will Spend The Eve Of Their Wedding