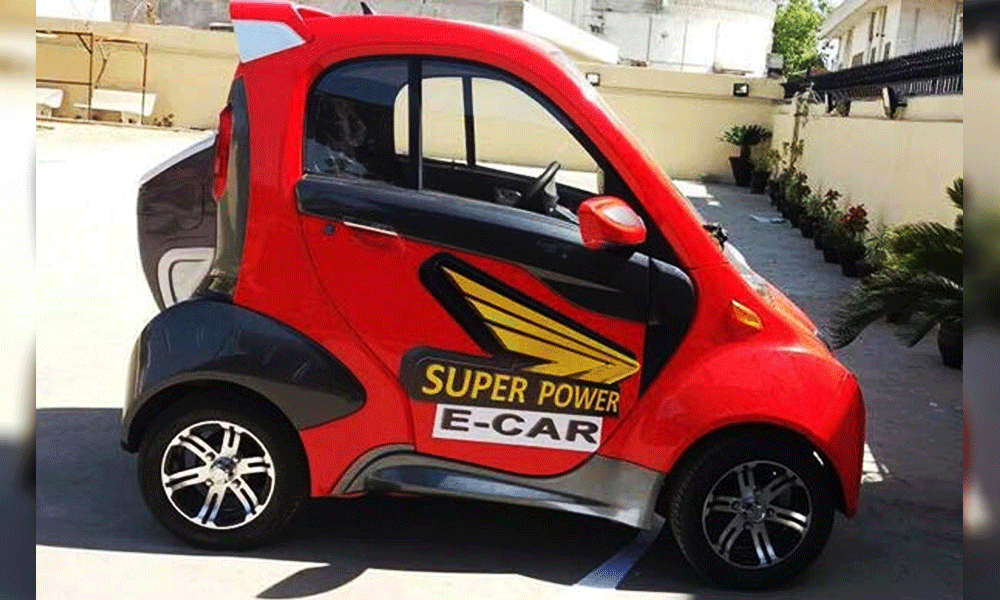 The trend of Smart Cars is gradually increasing across the globe because there are perfect for a single person who wants to explore the entire city and beyond. Super Power Mini Smart E-Car Launched in 'My Karachi' Exhibition 2017 Held in Expo Center.
The Smart Car or Mini Electric Car that is circulating over the social media channels is entirely different from the internationals standard Smart Cars. These are maintenance free cars and even do not require any petrol or CNG as a fuel consumption. Few batteries will do all.
The importers claim for no overhauling or repairing cost at all because it doesn't contain physically engine so there is any requirement for tuning of the engine, replacement of filter, oil changing or any other like traditional cars.
N.J Auto Industries Marketing Executive, Abdul Muqsit shed a bit of light and stated that the company hopes to start the sale of the electric cars in the next three months.
"Its target market is not specific. People from all age groups can drive this car. We believe the market for E-cars market will grow much faster in the coming years so we have decided to enter this market." -Abdul Muqsit
One of the cars is a two-door variant, the price of which is Rs600,000, while the four-door variant has priced a tag of Rs650,000. The battery of these cars is 12 volts, and can be charged in homes like an inverter (popularly known as UPS) is, said Muqsit, adding that there is no dependency on an outdoor station or dock.
The cars are being imported from China – by far the largest market for electric cars in the world. The annual electric car sales in China have crossed 400,000 and the government is targeting 5 million vehicles on its roads by 2020.
Stay tuned to Bransynario for more news and updates.