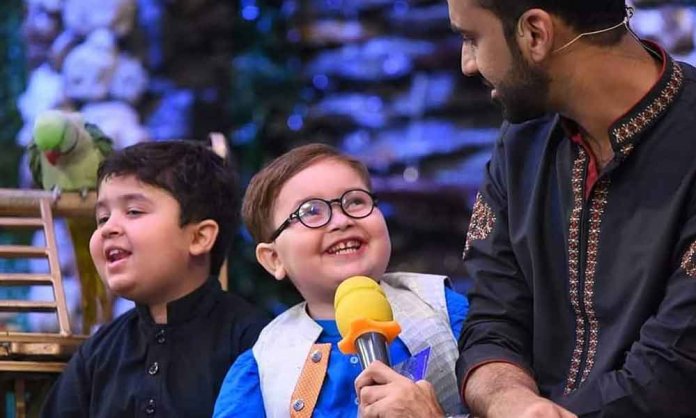 Kid sensation Ahmed Shah has taken social media by storm. Recently, a video of Ahmed went viral along with a TikTok star Hareem Shah.
The viral video stirred mixed reactions among netizens because of the self-proclaimed model kissing him in an inappropriate manner.
Watch the video below! 
https://www.youtube.com/watch?v=BtCl_VpoHzg
The video sparked a debated online where a number of people started bashing her and said his safety shouldn't be compromised for the sake of fame and also criticized Ramzan transmission and shows for using the boy as a prop after he expressed he wanted to go back home to his mother.
The TikTok video also caught the attention of the Suno Chanda famed actress Mashal Khan who lashed out at Hareem for putting the boy-wonder in such a position.
She took it to her social media to express her concerns:
If she did all of this in the camera go knows what she might have done off camera!
She further posted:
Enough is enough. This poor child has been exploited to a pulp. And now we are letting sick people like the woman in this video do things to him that he can't even understand at such a young age?!! Laanat ho aisi media per!!!
Here are her posts!
Have something to add to the story? Let us know in the comments section below.
First published on VeryFilmi.com.
Stay tuned to Brandsynario for more news and updates.