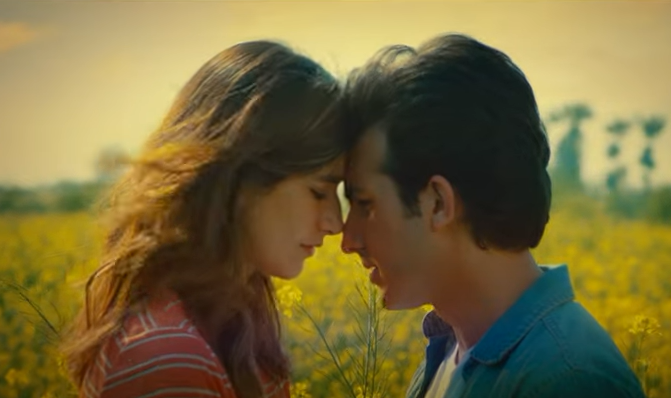 The latest teaser of Syra Yousuf's produced movie 'Babylicious' is out now. Despite rumors being shut down by the cast the movie is very much in the pipeline and will seek the light of the day in February 2023. The story revolves around a playful couple who is very much in love. However, while the main lead has been divorced in real life for over two years now, their on-screen chemistry shows otherwise. Here are all the deets from Syra and Shahroz's latest release.
Babylicious Trailer
The teaser trailer for the movie was shared by the lead couple on their social media channels. Syra and Shahroz who had been married for almost eight years before getting divorced in 2020 are the highlights of the movie. Despite getting severe criticism on the name the movie plot seems solid and has received great reviews from netizens and celebrities.
Take a look at the trailer if you haven't watched it already 
Read More: The First Look Of Drama Serial 'Kuch Ankahi' Is Out!
Despite moving forward with their lives after Shahroze married Sadaf Kanwal, Syra plans to settle down soon the trailer shows the former couple looking very much in love. Previously Syra shut down any rumors regarding the movie. However, after the trailer launch, she addressed the release and mentioned the movie was in the pipeline for a good twelve years. Which is long before the couple decided to part ways. Hence, their chemistry in the trailer seems raw and genuine. However, if the filming was done after the couple's highly condemned divorce – both celebrities managed to bring their best foot forward and that's what makes netizens question whether they are still in love or just have an immense amount of respect for each other.
While the storyline of the movie is still not clear, the trailer gives us a peak as to what we will get to see in the movie, and needless to say it will be a rom-com for the books.
Are you excited about the two in an upcoming movie? Let us know in the comments below.
Read More: Tich Button – Is It Worth Watching?
Stay tuned to Brandsynario for the latest news and updates.