Starbucks, on Thursday, opened a new store located between New York City's Park and Lexington avenues, and it features Amazon Go's Walk Out Shopping experience. This tech lets you pick up coffee, tea, and snacks and go on your way without having to stop at a cashier.
This concept store combines Amazon and Starbucks products. You can also stop for your Starbucks drink. At the same time, you turn to the Amazon Shopping App to use an "In-Store Code" or Amazon One. You use the palm of your hand as your identifier. Then you can enter the Amazon Go market and the store's seating lounge. Joining the Amazon Go market will be like entering any other Amazon Go store. It will allow you to pick snacks off the shelf and automatically add them to your virtual carts.
The Collaboration 
The two powerhouses are teaming up to create "a common vision to provide innovative in-store experiences that are centered on the customer."  Says Dilip Kumar, Amazon's VP of physical retail and technology, in a statement.
Read more: Starbucks Has Introduced A New Accessory & It Is Cool
Dubbed Starbucks Pickup with Amazon Go, the system gives customers the ability to choose their experience.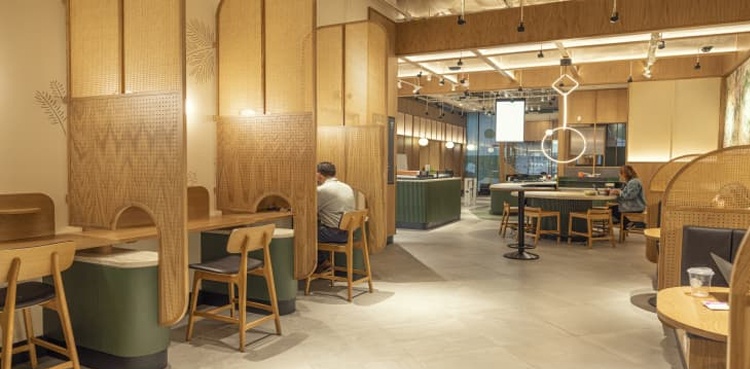 "Whether it is utilizing the Starbucks and Amazon apps to purchase food and beverages on the go, or deciding to stay in the lounge for the traditional third-place experience Starbucks is known for," Starbucks executive Katie Young said.
When guests take any item off the shelf, it will immediately be added to their virtual cart. However, if customers put back an item, it will come out of the cart. Once the customer leaves the Amazon Go market portion of the store, their card will be charged. According to the release, the receipt is expected to follow within a few hours, if not faster.
Read More: Amazon Department Store To Reportedly Have High-Tech Dressing Rooms
Items that will be available for pickup include classic Starbucks fare. The menu consists of Sous Vide Egg Bites, breakfast sandwiches, and protein boxes. In addition to items found at other Amazon Go locations, including its Kitchen Turkey and Cheddar Sandwich and the Buffalo-Style Wrap.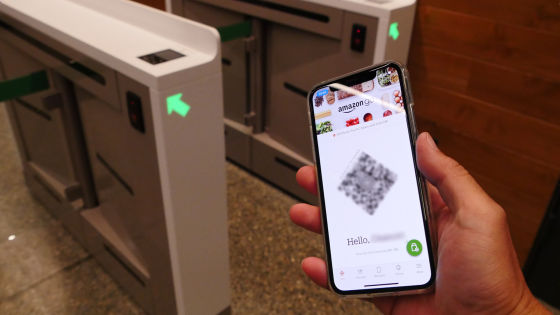 The Manhattan location's opening coincides with Starbucks' Red Cup Day. Meanwhile, you can claim a free limited-edition reusable cup if you order a holiday or fall beverage at participating US stores.
Stay tuned to Brandsynario for the latest news and updates.