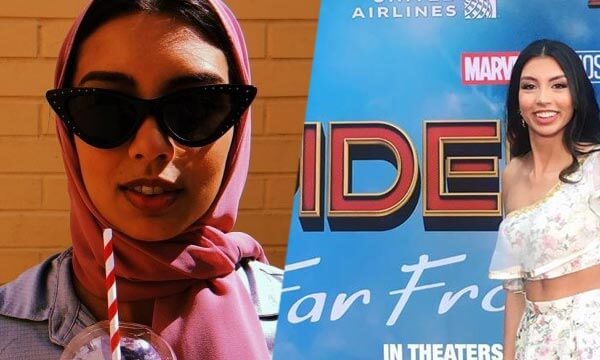 Many Marvel fans have been excited and happy about Hollywood gradually becoming more diverse and inclusive.
From showing female characters as stronger and more empowered individuals to bringing in people of color and Muslim characters as protagonists (Black Panther and Kamala Khan), the Marvel Cinematic Universe has come a long way in terms of being progressive.
#BePakistaniPayTaxes – Pakistanis Divided Over Taxes Imposed after Budget 2019-20
The latest celebration worthy, inspirational action (pun intended) of Marvel is the starring of Zoha Rahman in Spiderman Far from Home as the first ever Hijaabi character to be seen in Marvel.
Starring as Tom Holland's classmate in the latest Spiderman movie, Zoha is a UK resident who was born and raised in Pakistan. Her hobby and part time occupation of Modelling led her to the auditions of the movie, and voila! She made it to the big screen.
"There was originally no talk of a hijab, I was asked only after I had been cast. When they asked me if i was happy to wear a hijab for the role, I said yes and instantly sent them selfies in ammi's dupatta,"

shared Zoha happily in an interview.

"I saw the opportunity to represent the multitudes of women and girls that I grew up with and that I admire, and I knew this may well be a turning point for how we are portrayed in mainstream media."
Here are 3 little but significant things we have dug out about Zoha's personality that you probably didn't know about.
1. She Enjoys being Filmy and Dancing on Desi Numbers
She's fun, filmy, and doesn't feel the need to hide it! Here's an awesome video of her dancing away to the popular Desi Girl at the world premiere of Spiderman.
2. She's Addicted to Puns!
Please ignore the typo in the below post of hers and pay attention to the FIIIINE pun she's made!
3. She's a Total Foodie!
So much so, that even in a romantic photo of her and her significant other, she's talking about food.
We're in love with Zoha, not just as the first hijaabi Marvel character but also as a person! And we hope you are, too.
Let us know what you think in the comments.
After Meezan Bank, UBL's Refusal to Accept Netflix Payments Comes to Light
Stay tuned to Brandsynario for more updates and news.