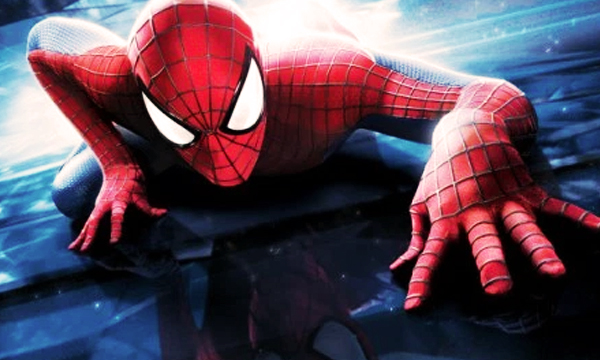 Sony has announced the official title of the upcoming Spider-Man movie as "Spider-Man: Homecoming". The announcement was made on Tuesday night at the annual CinemaCon event in Las Vegas.
The film will mark Spider-Man's first solo adventure into the Marvel Cinematic Universe, however ahead of his own adventure he can be seen making his debut in Marvel's "Captain America: Civil War," in theaters next month on May 6.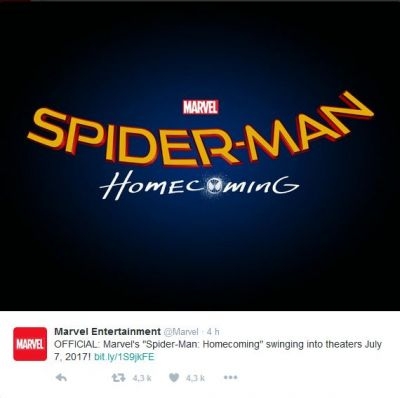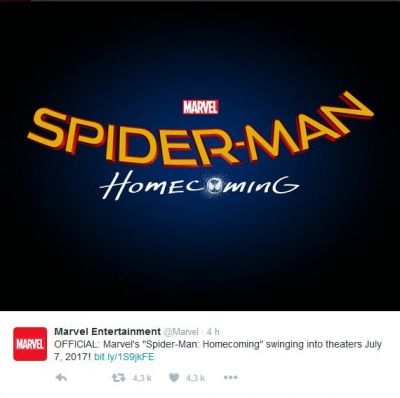 http://www.brandsynario.com/5-reasons-to-watch-the-jungle-book-movie/
"Spider-Man: Homecoming" will be directed by Jon Watts and star British actor Tom Holland as Peter Parker/Spider-Man, with Marisa Tomei as Aunt May. "Spider-Man: Homecoming" will be released in theaters July 7, 2017.