Social media users are speculating about Neha Kakkar's pregnancy, and they just might be justified!
Wedding in October
Neha Kakkar and Rohanpreet Singh met this very year on the sets of a song. They claim it was love at first sight, and the rest, as they say, is history. Their wedding struck the fancy of many as Neha looked beyond beautiful in her Sabyasachi outfits.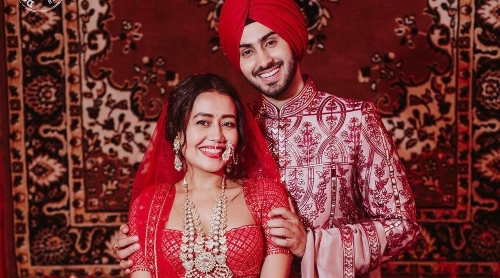 The whimsical decor was no less than straight out of a fairytale. The fans were still reeling from this amazing wedding when Neha Kakkar came out with another shocking news!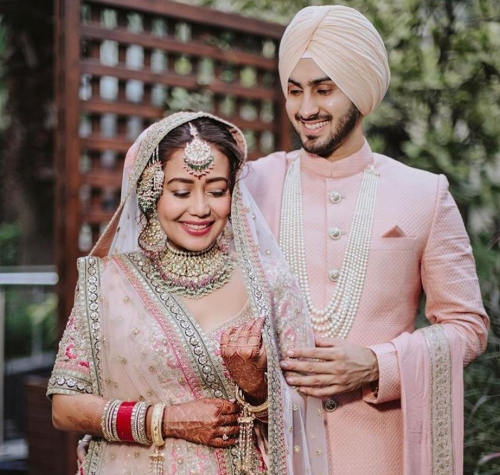 Interpret It As You Like
Neha Kakkar recently posted a photo on Instagram in which she's supporting dungarees and a baby bump! She stands with her husband, and they both look elated, which could confirm what they're announcing? The caption reads "#KhayalRakhaKar," to which her husband said, "Ab Toh Zyada Rakhna Parega."
It could very well be that this is a part of their new song. However, we doubt there is any song being composed that requires the singers to support a bump!
See for yourself:
View this post on Instagram
Social Media Trolls
Some netizens took 'seize the day' a bit too seriously when they saw Neha Kakkar's latest posts. They started calculating the time between her marriage and her pregnancy. Many comments assert that she got married in a hurry because she was already pregnant— this baby bump is not a two-month baby bump, as she suggests.
Others laugh at the "speed" and think this couple might just beat the speed of light. Most importantly, there are some jokes about Hardik Pandey, who, we assume, also had this much "speed."
There is also a comment by someone who's asking them to get a refund on their honeymoon. He thinks they wasted that money and can give the same amount to him; he won't waste it!
Obsession With Calculating Pregnancies
We share a lot with India when we look at it this way. We love calculating pregnancies right from the moment of conception down to the actual delivery date. When some break the news later, the mind starts calculating instantly, thinking, how is this possible? Otherwise, if someone reveals the "good news" all too soon, there is an issue then too.
The truth is that who can we be to tell anyone who to start their married life? Many congratulations to Neha Kakkar and her husband!
Stay tuned to Brandsynario for the latest news and updates.