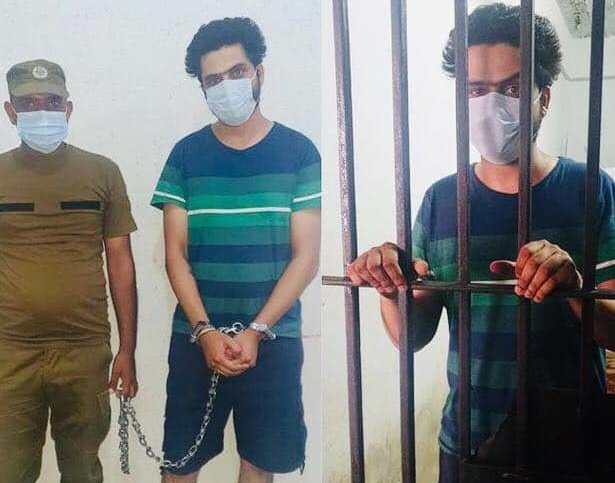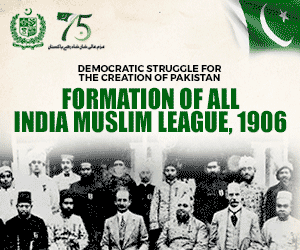 You might have come across an alarming video that has been going viral for a couple of days now.
Unlike other viral content, which is usually hilarious or something very remarkable, this video will shake your core and leave you devastated.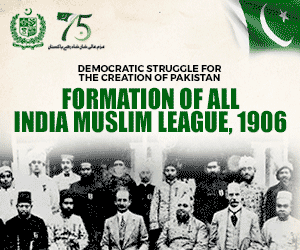 The video is of Arsalan Meer, a son, brother, and a husband who raised his hands on not only his sister but also the woman who brought him into this world. Yes, his mother.
Arsalan was caught on camera, mercilessly beating the poor woman who is seen lying on the ground, trying to defend herself against this excuse for a man.
Social media was furious; the community tagged everyone they possibly thought could help from Punjab Police to the SHO, every possible link.
#JusticeForZoobiaMeer – Brother Beats Mother & Sister Over Property
Their work paid off as the son who dared to beat his mother over property is now behind bars.
Arsalan, the animal who was beating his mother in a video has been arrested. Keep this monster behind the bars for the rest of his life and make an example for others not to even think about raising their hand on their parents.@PunjabPoliceCPO #SpeakForDomesticViolence pic.twitter.com/v4agcEJDxL

— Ali Qasim (@aliqasim) July 22, 2020
It is also important to mention here that his wife has rolled out a video in which she states that he was only hitting her in 'self-defense.'
https://youtu.be/3xuZIoFaWg4
While social media is having a field trip that this barbaric man has been locked, it is crucial for us also to realize that this event should not have happened in the first place.
A mother's position, even in our religion, has been mentioned time and time again. The reference that 'Jannah' or the gateway to heaven lies below her feet in itself is a beautiful description of the value of a mother.
Unfortunately, we forget everything and let a greedy monster take over us just for a few pages of paper. One can only imagine the happiness Arsalan Meer's mother had when he was born to her after all the pain and hardship. Only to have committed this sin and tear down all the years of love and sacrifices she must have put in raising him.
Social Media Reacts To Arsalan Meer's Vicious Act
Finally he caught to imprison. He doesn't only deserve to stay behind bars of Jail but he should be treated as bad as he did to his mother. #ArsalanMeer #zoobiaameer #justiceformother #SpeakForDomesticViolence pic.twitter.com/yaNKj5uLkU

— Hashtagswalay (@hashtagswalay) July 22, 2020
#ArsalanMeer who beat his mother for property has been arrested. Hope there will be no more people like Arsalan in our world.#zoobiaameer #میری_ماں_میری_جنت pic.twitter.com/8IgVhwd7Ts

— WE Blog (@WEblogspot) July 22, 2020
He should be hanged till death#zoobiameer #SupremeCourt #imrankhanPTI pic.twitter.com/PI8bmXQ90x

— Farwa ilyas (@Farwa75348960) July 23, 2020
You beat your mother just for the property papers.. Disgusting
Treat your Mother with Respect and your children will do the same for you.. But I think, he forget about the "Makafat e Amal"
He ruin his Duniya and Akhirah#zoobiameer #justice #justiceforzoobiameer

— Riva kanwal sherani (@RivaSherani) July 22, 2020
SP Rai Mazhar, RESPECT AND Love❤️🌹
#ThankyouRaiMazhar #zoobiameer pic.twitter.com/p8o5zViJQY

— Kaleeem Ullah (@UllahKaleeem) July 23, 2020
We live in that society where a celebrity wedding event could make headline and trend on mediacfor a week but on a serious note Rape, domestic voilence, k cases sirf court tak hoty hyn or un becharon ko sub TRP k ky use krty hyn or bd men koi pochta b ni
#Shameful #zoobiameer pic.twitter.com/Lk7CuAHrmB

— ik.Raah (@IqraDilshad6) July 22, 2020
SP Rai Mazhar 🇵🇰 with #ZoobiaMeer's Mother. Jab Bachay ne Apni Maa Ki Nafarmani Kardi, Tou Police 🚨 Maa Ki Madad Ko Pohanchi, SP Rai Mazhar Maa Ke Qadamun Main Beth gaye.

Mothers are the Heartbeat in the Home and without them, there seems to be no Heartthrob ❤ pic.twitter.com/NH3FEv50AE

— Raees' 🚬 (@Raees__says) July 23, 2020
#zoobiameer
In our Society Everyday in the name of Honor, Harrasement, Rape Abused, Money and Property Woman Are Oppressed. Doesn't anyone know what's the status of a woman in Islam as a mother, sister and daughter? This is Islamic Republic of Pakistan? Where Are We Going? pic.twitter.com/0s556Lh8o7

— khawaja shoaib (@iem_shoaib) July 23, 2020
No one care more than a mother pta nh log kaisa hath utha dyta han💔#zoobiameer pic.twitter.com/EFnb2RRZK9

— Adil Zaman (@Adilzaman33) July 22, 2020
The animal 😡😡 , Arslan, who was beating and slapping his own mother in the video which went viral yesterday has been arrested!

Had it not been for Youtube where the video was originally uploaded this would never have happened!#ZoobiaMeer #kanjaraulaad 😡😡 pic.twitter.com/pcFFxUE0k5

— M A N S O O R__A L i 🙂 (@apka_mansoor) July 22, 2020
While many social media users have demanded, he is kept in prison for life to male an example, some demand that he should be shot in public. Once again, the problem needs to be tackled with 'how to prevent this act from happening in the first place.'
A mother and a child's bond is the most honest relationship in this world. It is pure; it is beautiful. She will sacrifice anything for her baby; she will give up her career, her freedom, her sleep, her food, herself in this selfless act of love, only to get this in return?
We, as a society, are responsible for shaping young men as well as young women. It is our responsibility to teach them what status parents have in 'deen and Duniya.' It is our duty to stop all the Arsalan Meers out there who have ruined lives and families of countless others.
Remember, "It takes a village to raise a child."
Stay safe and stay tuned to Brandsynario.