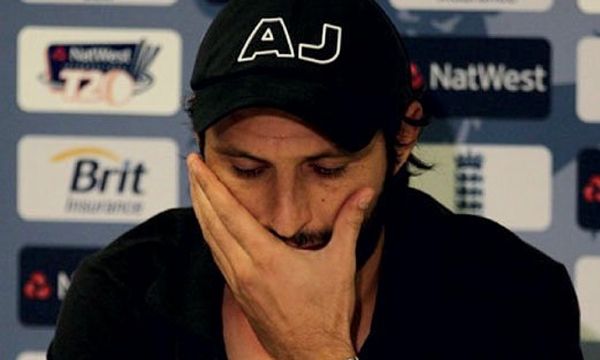 Shahid Afridi, in an online video, apologized to the entire nation for their below par performance that took them out of the World T20 so early on.
In his apology video he said,"Today, I would like to apologise to the whole nation for not performing to the standards of what was expected from us."
He further continued,"I just want to tell you all that I have represented this green colour for 20 years, and whenever I stepped into the field, I carried the emotions of the people of this country with me."
"The national team did not constitute of eleven players, in fact, it represented my whole country."
This video was shared online after the cricket star did not make an appearance in front of the committee and proclaimed that he was only answerable to the people,"What will happen tomorrow or what people are saying, I swear to God, I don't care about it because I am answerable to you all."
I have always been playing cricket for the nation and not for my self.pakistan zindabad👍🏻
https://t.co/2BnFEt3kkF

— Shahid Afridi (@SAfridiOfficial) March 29, 2016
@SAfridiOfficial U r truly in ppl hearts, 20yrs of journey in crckt ws nvr less than a milestone bt u proved it in a legendary way.Hats off

— Javed Afridi (@JAfridi10) March 29, 2016
@SAfridiOfficial Lala haters will always hate, we love you forever! ❤️❤️❤️

— Areesha. 🇵🇰 (@aaarreexx) March 29, 2016
https://twitter.com/AltCricket/status/715047443684007936
The cricket team has been widely criticized for their underwhelming performance in the T20 against the likes of New Zealand, Bangladesh and Australia which have been ranked in the lowest tier.
After the Pakistani cricket team landed at the airport, it was met with quite the 'cold' welcome where crowds of people gathered and chanted, 'Shame!", "Shame!"
Shahid Afridi and Shoaib Malik have been under fire for their not so special performance from the outset of the series. Shahid Afridi will be announcing his decision concerning his future in the cricket arena quite soon.