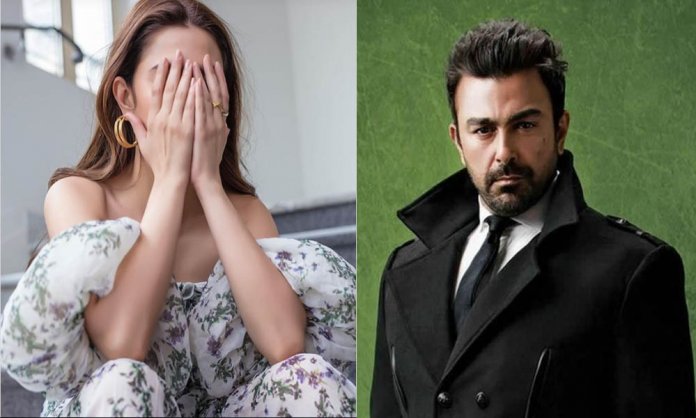 A few days back, Shaan Shahid had taken to his Facebook profile where he was seen asking Mahira Khan a very important question!
Here's what he posted:

Apparently, the actor was not sure why Mahira Khan had been invited to the Cannes International Film Festival.
However, little did he know, the pretty lady had been asked to represent the brand "L'Oreal Pakistan', the nation's first-ever ambassador of the brand.
And you can imagine the backlash that the post had received from angry Mahira fans from around the nation! But we won't get in to all those sordid details.
You can read all about it over here in the post below!
However, it looks as if the angry comments and backlash have led to Shaan clarifying his stance.
Apparently, according to the actor, his statement had been blown out of context and that it had been taken negatively.
He was seen posting about the matter on his Facebook page saying:
The question asked was, 'What is Mahira Khan wearing at Cannes'. And I said an actor or actress wears her work to a film festival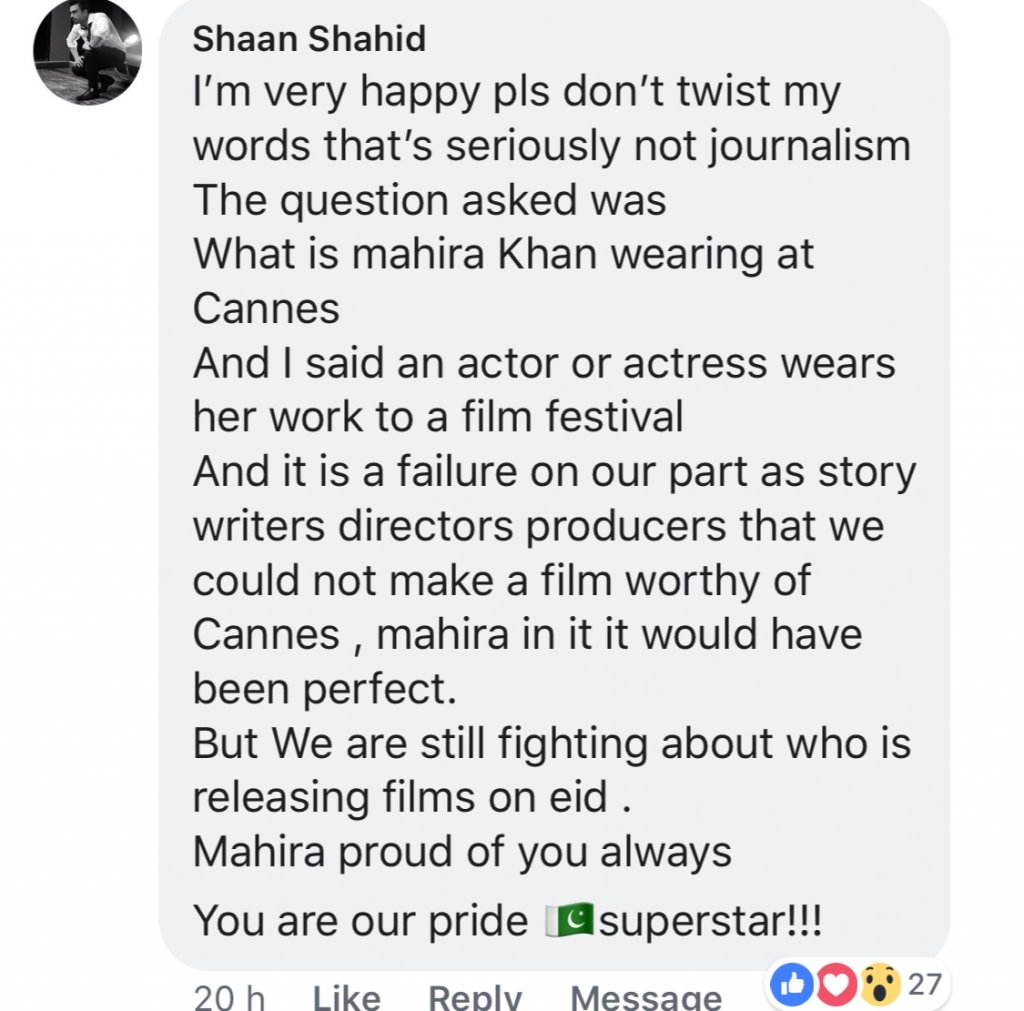 Hmm… it seems that Shaan may have been misinterpreted by everyone… this time!
But we are pretty sure that the actor will be seen making waves on social media again soon with his colorful "opinions" on the Pakistani media industry.
Till then, let us know what you thought about Mahira's look from the Cannes Film Festival 2018 where she marked her debut in the comments below.
Missed out on what the Pakistani beauty wore to the event? Not to worry – we have you covered! Take a look below for all the details:
Cannes 2018: Mahira Khan Steals Sonam Kapoor's Thunder at the Red Carpet
Meanwhile, stay tuned to Brandsynario for more news and updates.