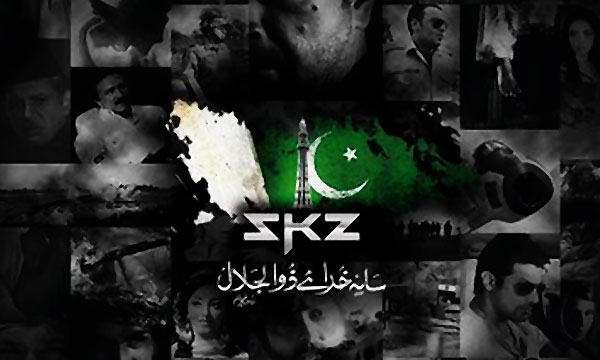 Saya E Khuda E Zuljalal, the most expensive Pakistani movie to date has just released its much-awaited trailer for the masses. Amidst much delays, the movie is finally all set to pave it way to the cinemas of the nation.
This film is the story of Pakistan narrated by the Heroes of Pakistan, what the country was supposed to be and what it is today.
View the trailer of Saya E Khuda E Zuljalal below
Saya e Khuda e Zulajalal Official Trailer 2016

The official theatrical trailer is HERE. We promised to make it worth your while and we delivered. Subscribe on youtube: https://youtu.be/xpfNYvRqGf8Follow us on instagram: skz_thefilmFollow us on Twitter: SKZ_TheFilm#SKZ #SKZTheFilm #SZTheTeam #OfficialTrailerIsHere #PakistaniFilms #thisfall #markyourcalendars #releasedatewillbeannouncesoon #Countdown #excitement #finally #here #enjoy #sorryforthedelay

Posted by Saya E Khuda E Zuljalal on Friday, August 12, 2016
The release date of the movie is still a mystery and will be announced very soon, as pet the movie's official Facebook page.
[fb_embed_post href="https://www.facebook.com/skzthefilm/posts/1373899965973501/" width="550″/]
Reviving the tales of the 1947 Partition and reminiscing the war of 1965, Saya E Khuda E Zuljalal is a high-spirited, patriotic endeavor dedicated to the heroes of our nation.
It has a star-studded cast of male and female actors, comprising of Javed Sheikh, Moammar Rana, Arbaaz Khan, Afzal Khan, Asad Malik, Kamran Mujahid, Sohail Sameer, Naved Rana, Shafqat Chema, Firdous Jamal, Ahsan Najam, Noor, Jia Ali, Rachel Gill and Nimra Khan.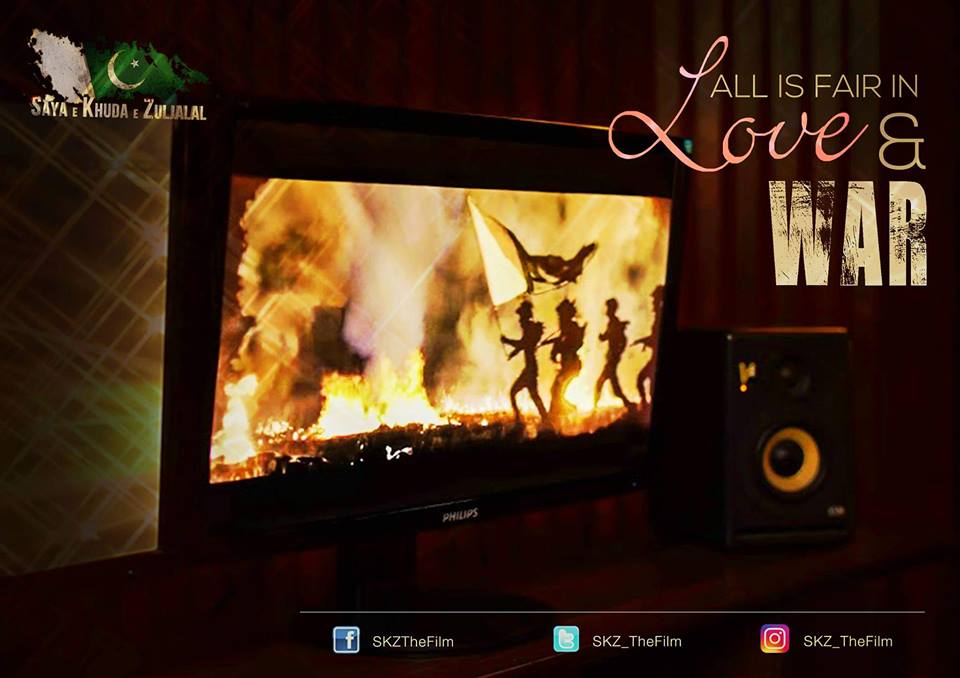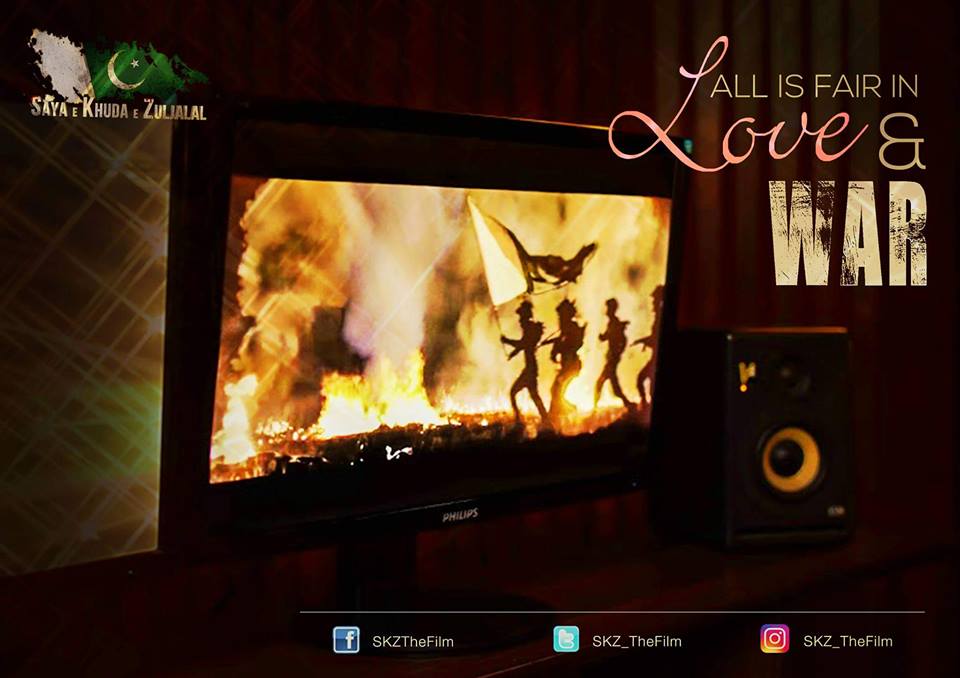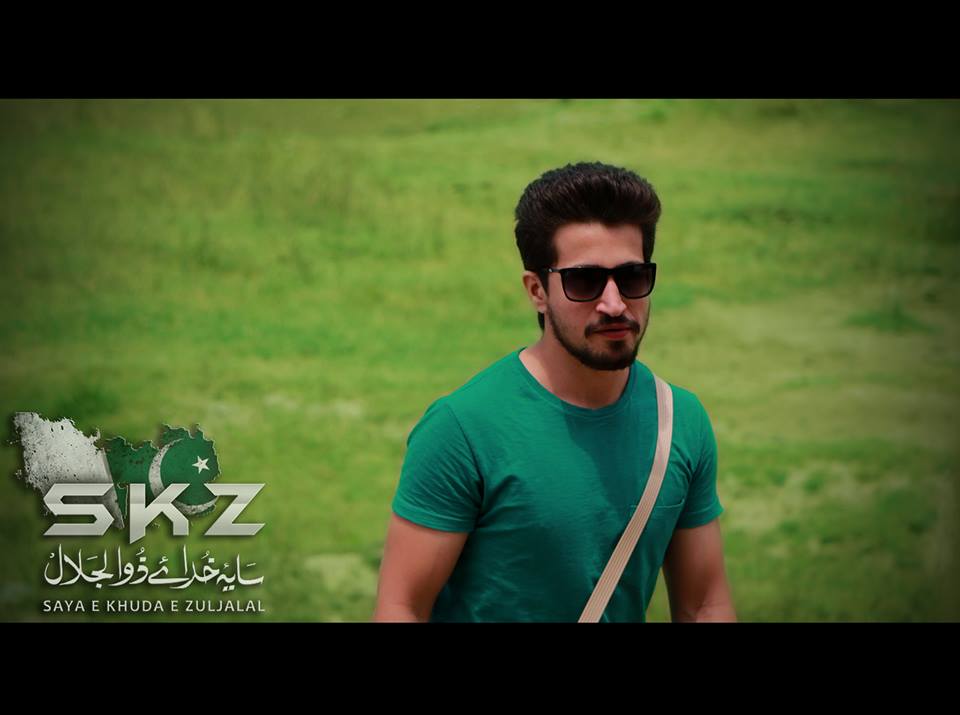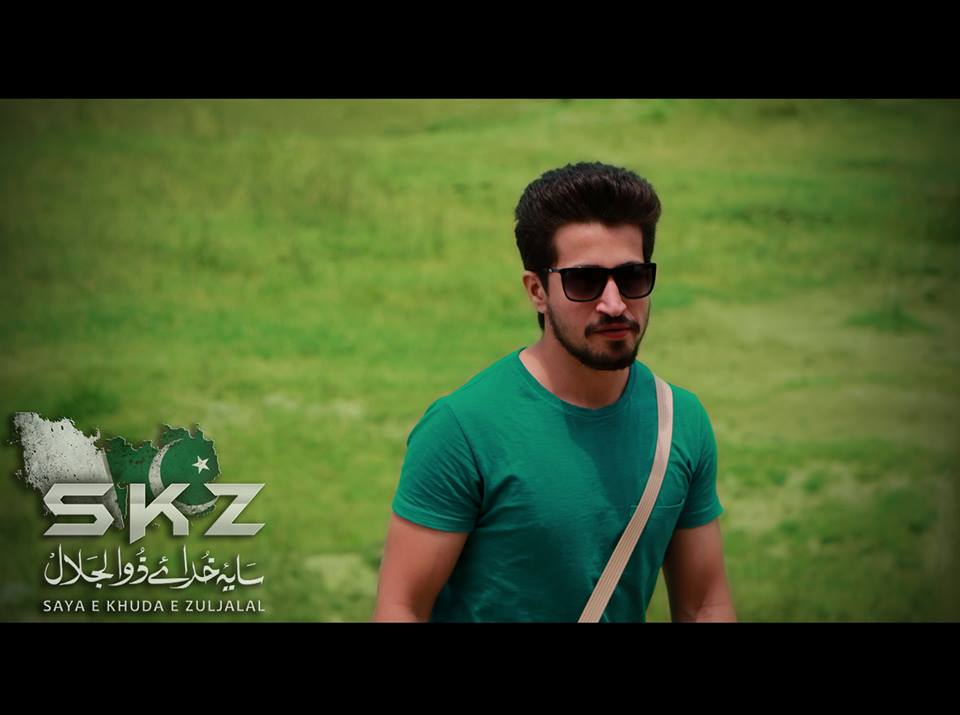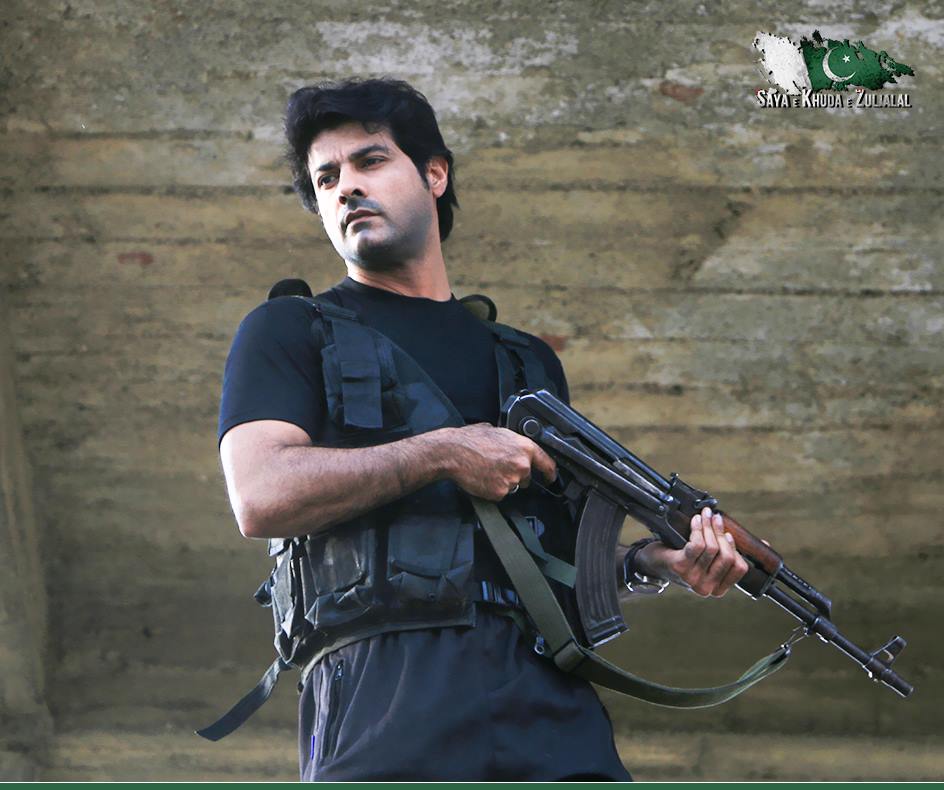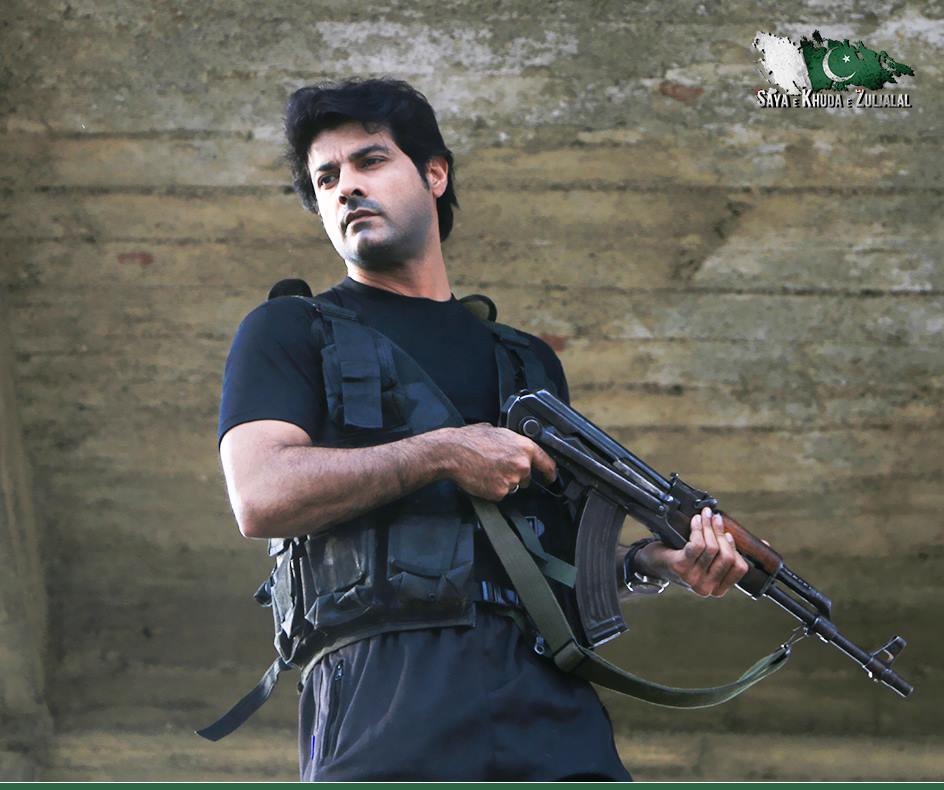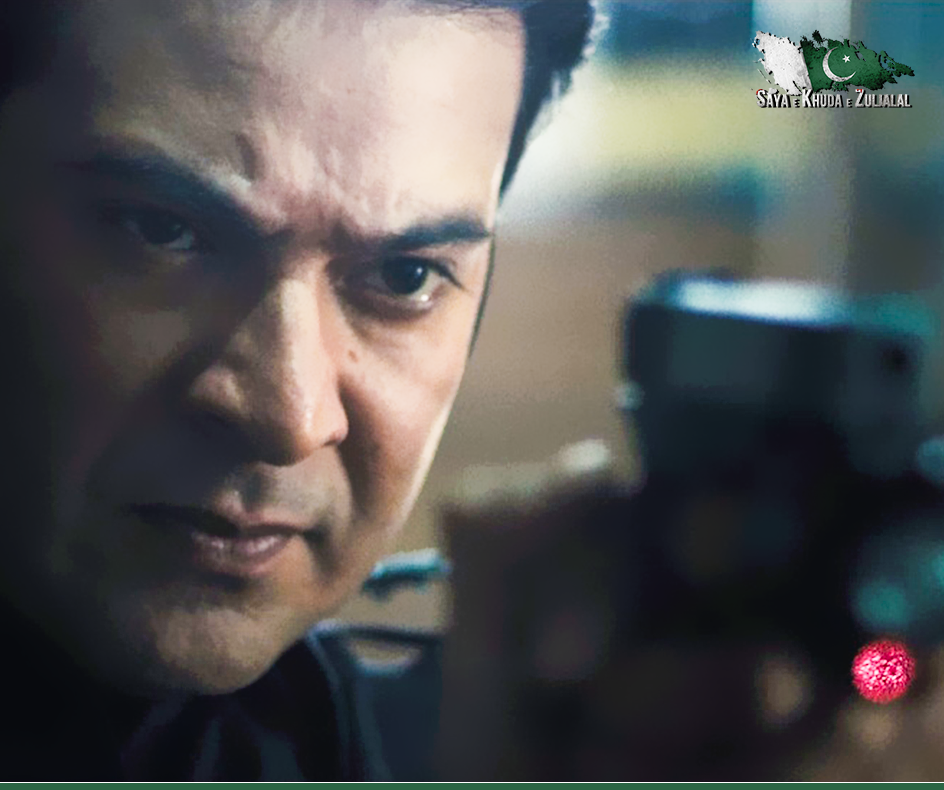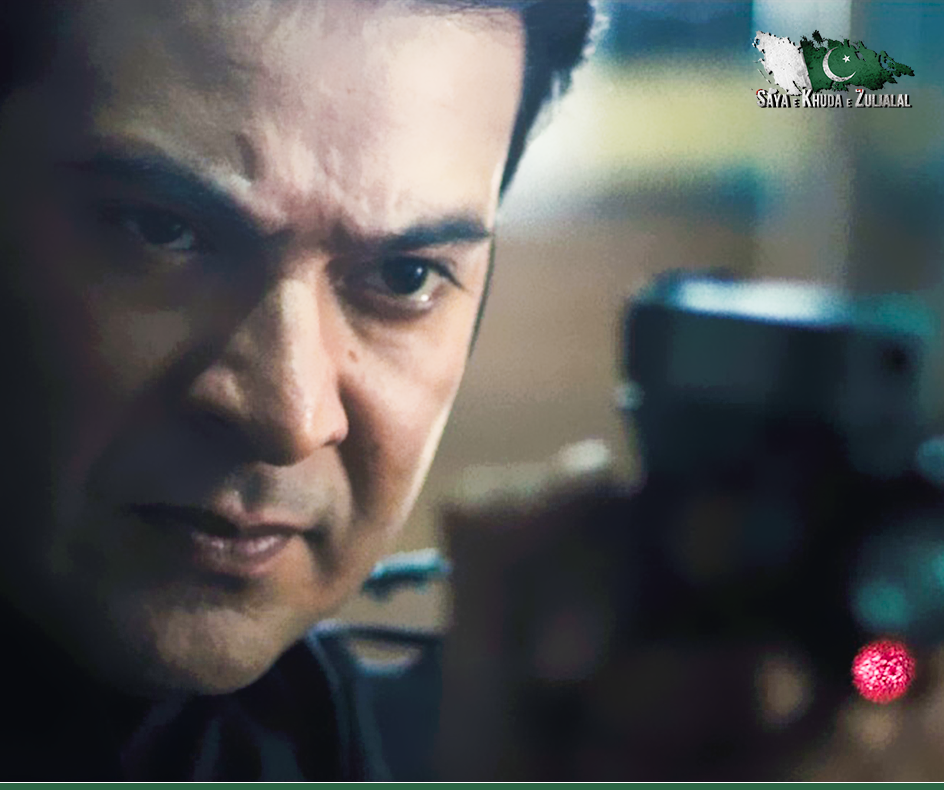 The movie also features a patriotic song featuring the celebrated cricketer Shoaib Akhtar. The release of Saya E Khuda E Zuljalal has been postponed from 14th August 2014 to an unannounced date later this year.
Genre: Action, History, Drama, Love story
Studio: A.R. Productions, Jehan Films & Blue Orca Studios
Directed By: Umair Fazli
Music: Anthony Soshil & Irfan Saleem
Screenplay By: Dr. Tauseef Razzaque & Inam Qadri
Produced By: A.R. Productions & Jehan Films