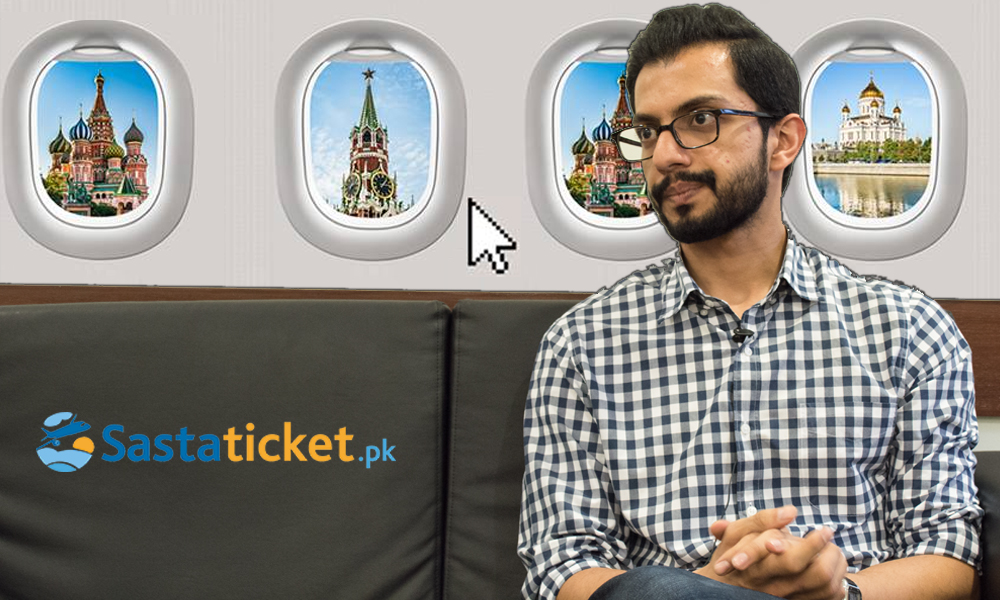 Seeking a well-planned vacation having the most exotic locations and a dream hotel? Not getting the best rates for your flights and accommodation? Hunting for the perfect travel agent? Don't know where to start?
For those craving a surreal travel experience within a budget, Sastaticket.pk is their literal ticket for an ultimate adventure.
Of course, who would not want a travel agent that will make all the planning of the trip waft away in a jiffy? Well good news, Sastaticket.pk claims to do just that!
A part of the Quality Aviation group, the rising Pakistani brand, Sastaticket.pk appears to be a one-stop solution to all travel arrangements. With various services under one roof, you can use the website to find desirable deals on domestic hotels and international flights, instantly reserve hotels and avail holiday packages!
While online travel agencies are an embryonic industry in Pakistan, Sastaticket is slowly paving the way and setting its roots deep in the market! Brandsynario had an exclusive chat with the mastermind behind the entrepreneurial setup, Shazil Mehkri.
The young CEO divulged that the all-round travel brand aims to understand the core needs of contemporary travelers who wish that their wanderlust can be satiated with just a click of a button!
"The main motive of our business is to bring wide range of choices to the Pakistani traveler. One can start with a budget of PKR 15000 and go up to hundreds of thousands of rupees per night"
The Best & Lowest Price Possible
Standing true to its name "Sastaticket.pk", the brand vows to offer the cheapest flights and hotels to its customer.
See for yourself what Shazil told Brandsyanrio in this video below.
PAYMENT OPTIONS
Leaving no stone unturned, Sastaticket.pk is ensuring that the customer is at ease especially when it comes to paying procedures.
We have got multiple payment options right now and we have a few more lined up! One option is obviously paying online. The other is paying offline via our offices in Karachi, Lahore and Islamabad. Third option is quite popular that is paying through bank transfer, via ATMS or net banking!
Ensuring Customer Confidence
It is never easy to win the confidence of the customers and loyalty is harder to ascertain when it comes to e-commerce endeavors. Mehkri revealed that they have relevant certifications and other technologies in place on their website that prevents credit card fraud.
We are PCI compliant. That is a pre-requisite if you are handling credit card information. Our parent company called Quality Aviation is IRA certified. So Customers can get confidence in knowing that we are registered with all the concerned authorities.
Evolution of Sastaticket.pk
Just four months old, the brand has grown by leaps and bounds! Growing its customer base exponentially, Sastaticket.pk has a long way to go and is aiming to soon be amongst leading online travel agencies in Pakistan.
Seems like Sastaticket.pk is headed in the right direction as its built on a strong business model with good management system. For all those who want to know more about the online travel agency, can visit the website here.