Sarwat Gilani is one of the most distinguished actresses in Pakistan who are constantly challenging the status quo. She speaks her mind and each time she does so, it starts a healthy conversation on important topics. Now, the Churails actress has spoken up about how she was criticized on her second pregnancy which makes us wonder: will society ever be content with women's decisions?
Read more: Sarwat Gilani Receives Major Backlash For Celebrating 'Raksha Bandhan'
Safwan Gilani Exposes People
On Ahsan Khan's show, "Time Out with Ahsan", Sarwat Gilani spoke up about the hate she received on her second pregnancy. She attended the show with her husband and exposed the said people. The actress shared that when she was expecting her second child, a relative made a hugely inappropriate comment on her decision. The relative said, "It seems you guys are bored, shall we send you a TV?"
The comment was so unbelievable that even the host, Ahsan Khan, couldn't understand it. Gilani then clarified that the relative meant that they can send Gilani and her husband a TV because if they get busy watching TV, they won't get busy making babies.
View this post on Instagram
Mard Hazraat and Their Frankness
Funnily enough, Sarwat Gilani also mentioned that it was indeed a male relative who made this comment. Moreover, the two didn't even have an open friendship or a level of frankness that could warrant this comment. This makes it even more problematic because a male literally commented on a woman's bodily decision— what gives you the right?

This is exactly where the double standards come in because had it been a woman questioning a man's virility, all hell would break loose. It's also extremely disrespectful to boil down a couple's decision to try for a child into 'boredom'. Hopefully, this said relative is regretting their comment now!
Read more: Sarwat Gilani Criticized For Wearing A Cross Necklace
What Do Netizens Think?
Netizens relate to the problem and they sympathize with Sarwat Gilani. People are not happy when you choose to not have a child and they're not happy when you are having a child. What do people want after all?
There are discouraging comments when couples birth a daughter and there are discouraging comments when two sons are born. It's ridiculous. Have a look at what netizens said: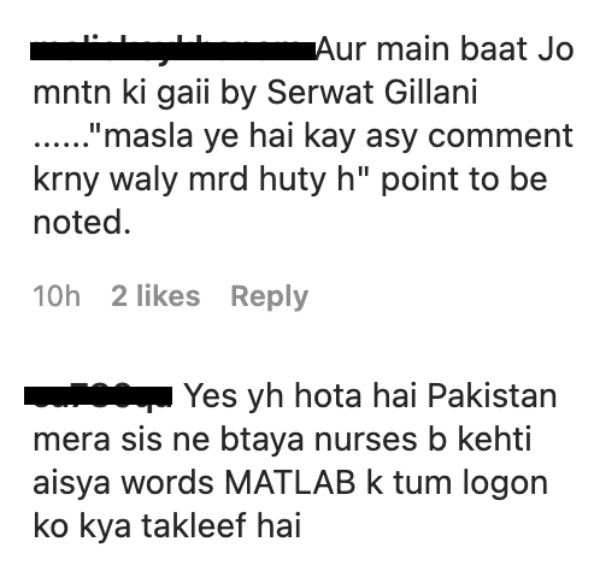 There's more!

Stay tuned to Brandsynario for the latest news and updates!