The much-awaited Bollywood film, 'Sanju' released over the weekend to a smashing response!
Fans of both Ranbir and Sanju Baba can't get enough of the amazing story and the mind-blowing acting of Kapoor in the film.
With an intense story-line that keeps you glued to your seat, we are sure that the gripping story would have made you overlook a few mistakes!
 Check them out below!
Mistake #1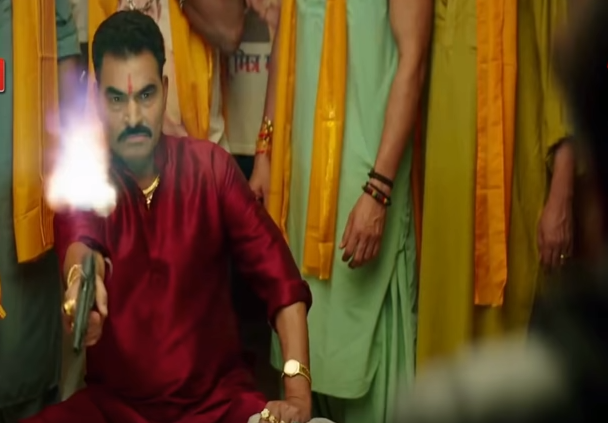 Usually, when a gun is fired, the smoke comes out from the front of the barrel. However, in 'Sanju' when the baddie of the film fires the gun, the smoke is coming from his sleeve!
Mistake #2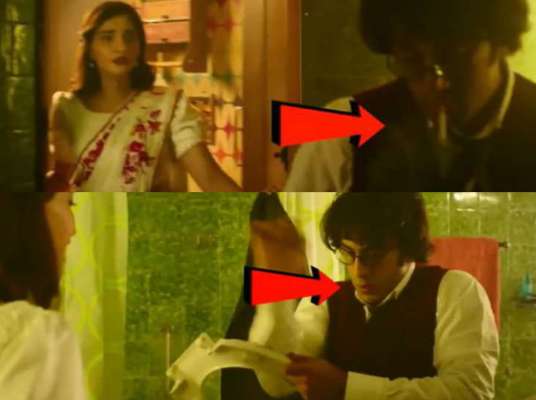 One of the funniest scenes in the movie, this one too contained a blooper that many overlooked! Notice how in the first frame, Ranbir has a cigarette in his mouth, yet when he turns around, the cigarette is gone!
Mistake #3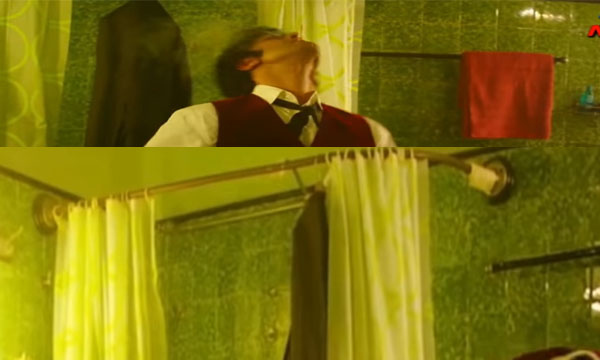 Here's another one: the coat.
In the same scene where Sonam is hysterically asking Ranbir for her mangalsutra, notice how the coat is placed in between the two curtains. Yet in the next moment, that same coat has shifted on its own!
Mistake #4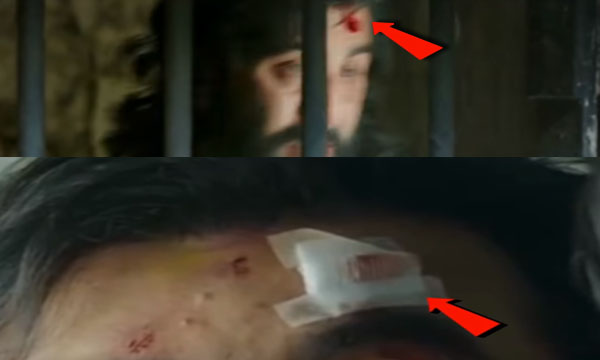 In a scene where Ranbir is banging his head against the prison bars, he hurts his head at that one spot. But in the next scene where he is at the hospital, he is shown to have several cuts on his forehead!
Mistake #5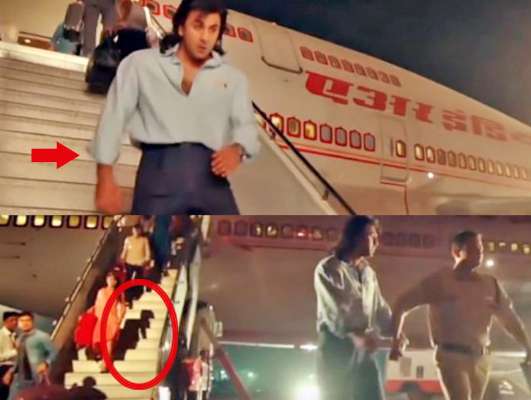 Now here's a big one! In the first half of the picture, we see Ranbir coming down the steps of the airplane – notice how there is no shadow behind him.
Yet in the second half of the picture, you see other passengers coming down BUT there are shadows behind them! Weird right?
So how many of these mistakes had you noticed when you saw the movie? Tell us in the comments.
Karachi's Famous Ice-cream Parlor Iceberg Controversy Creates Uproar!
Stay tuned to Brandsynario for more news and updates.