Update: Earlier, we shared a leaked image of the new Samsung Galaxy Note 8 which had been leaked on Weibo (image below). However, the authenticity of the picture was very much in question as the image had surfaced on April 1st, hinting it was just an April fools prank.
But, designer Benjamin Geskin has shared his version of the Note 8 concept, and the resemblance is just too much! According to him, the Note 8 looks something like this;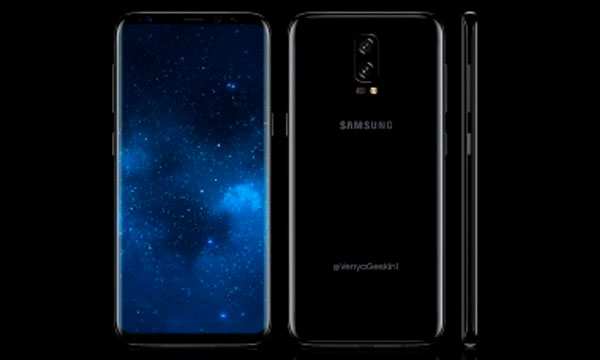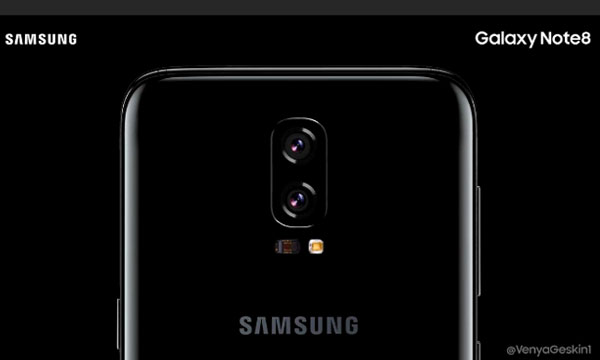 According to him, the Samsung Galaxy Note 8 will be approximately 6.4-inch 4K Infinity Display (18:9 ratio) in addition to an on-screen fingerprint scanner, a dual camera setup on the back, and stereo speakers.
A highly plausible features that Samsung could very well introduce with the Note 8 in the second half of the year. We're still not sure how the S-Pen will fit inside a phone which might be just so thin, but that's up to its clever designers and engineers to solve.
---
Samsung has yet again created massive hype, and this time it's not the Galaxy S8, it's the Note 8! A viral image of what seems to be the company's possible flagship phone has surfaced on the internet and is going viral.
While the Galaxy S8 was just unveiled last month, it seems as if the Note 8 is not too far away from being showcased soon itself. Posted in Slashleaks, the picture shows a device quite similar to the Galaxy S8+ along with Samsung's S Pen.
However, the picture does not provide any product details and source, which has cast sort of a doubt on its legitimacy.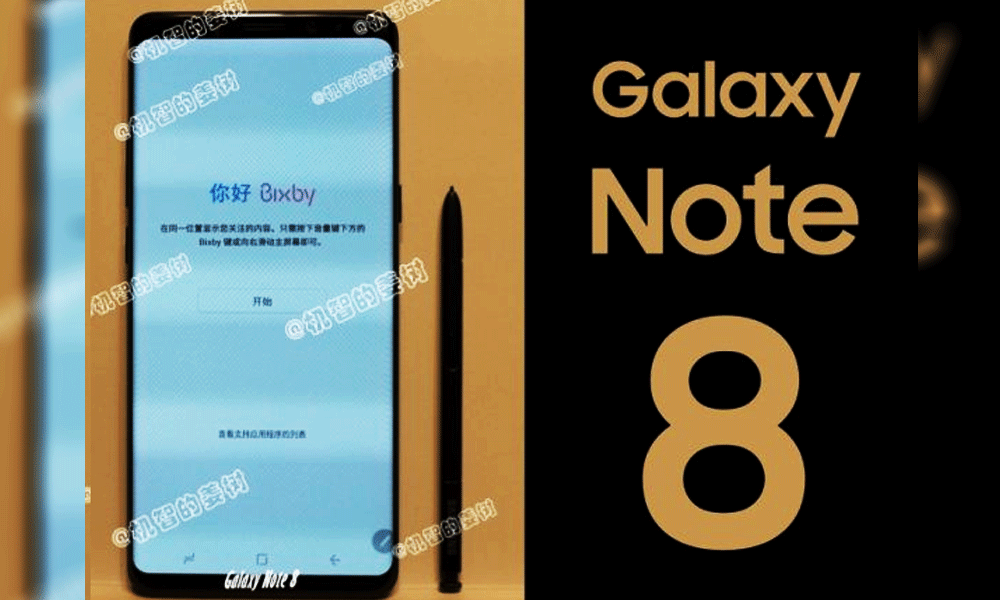 The image is a shot of the front of the device with an S Pen laying next to it, obviously trying to imply the stylus goes with the device. However, there is no way to tell from the photo whether the device shown has a slot for the stylus.
Assuming that it is a Note 8, we see that Samsung is bringing the same design cues from the Galaxy S8 to their Note line. That includes the minimal bezels and a front dominated by the screen. The Bixby button is also present and the screenshot shown is highlighting the existence of Bixby on the device.
Unfortunately, no other details were shared with the posting and it should be noted the date of the Weibo posting is April 1st.
Stay tuned to Brandsynario for more news and updates.