During its Unpacked event in February, Samsung unveiled the new Galaxy S23 series. Along with a redesigned Galaxy Book, the series—which comes in regular, Plus, and Ultra versions—was announced. Here, you can get a comparison of the latest phones.
A fresh wave of Galaxy S phones will probably be released shortly as well because Samsung's next Unpacked event is almost here. The Galaxy S23, Galaxy S23 Plus, and the highest-spec Galaxy S23 Ultra will almost probably be on display during the event, which is scheduled to begin at 10 a.m. PT (1 p.m. ET) on Wednesday. If rumors are to be believed, that is.
Finally perfect, during that time, I spit out Samsung's animation almost every day, and now I am very satisfied. https://t.co/cPowHgqY6Z

— Ice universe (@UniverseIce) February 6, 2023
We may anticipate seeing a base model along with Plus and Ultra variations once more if Samsung continues the trend it has followed for the previous three generations.
The latest S23 Ultra Introduction film
To further spike our interest, Samsung has also released an impressive ad film for the Samsung S23 Ultra, making sure to inform its audience about some powerful addition in its latest series of the "S" generation including a vision booster that enhances the film experience. Along with that, the ad shows the slick smart shape of the S23 which was already expected but the main twist came when the advertisement mentioned how recycled ocean plastic, and glass were used in the making of Samsung's latest phone. This was an unexpected an unique marketing strategy to include environmental factors as well. In addition to that the ad highlights the S23 Ultra's capability to capture clear astro-photos with the raw technology.
The ad is missing details of the exact launch date but The Samsung website now offers pre-orders for all three devices; shipping and third-party merchants will begin selling the devices on February 17, 2023.
What specs do we expect?
The Galaxy S22 Series and the Galaxy S23 Series have a few distinguishing characteristics. First off, the Galaxy S23 Ultra has a 200-megapixel camera for the first time on a Samsung phone, along with Super Quad Pixel for improved focusing. Comparing this to the Galaxy S22 Ultra, whose top sensor had a resolution of 108 mega-pixels is a tremendous improvement.
With a wider range of view (from 57 to 80 degrees) and larger pixel sizes for improved overall quality, it will be able to capture in 8K at 30 frames per second. This 200MP sensor merges 16 pixels into 1 to optimize lighting in photographs, and better camera AI maintains a consistent aesthetic in all of your pictures.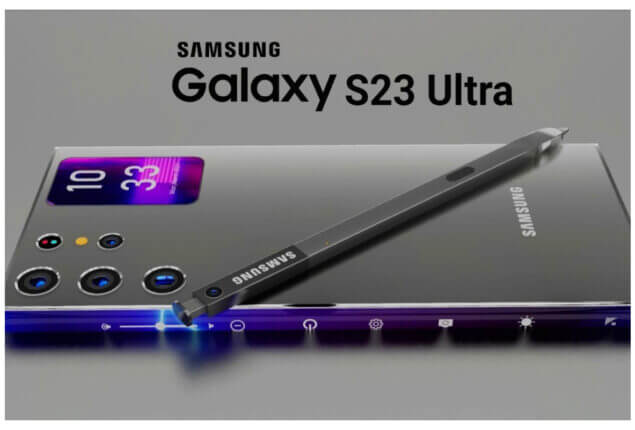 Users who want to capture immersive and accurate audio for a project or soundtrack may also record 360-degree audio by pairing the Galaxy S23 Series with the Galaxy Buds 2 Pro.
The S23 Ultra boasts a 5000mAh battery, demonstrating how Samsung has improved the batteries on its most recent smartphones. While the base S23 model utilizes a 3900mAh battery, the S23 Plus has a 4700mAh battery, which is 200mAh more than the preceding S22 Plus and S22 base versions.
Stay tuned to Brandsynario for the latest news and updates.