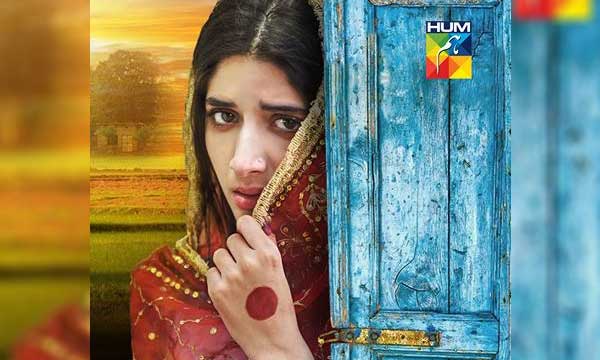 We all have been waiting for Hum Tv's drama 'Sammi' to hit our television screens, ever since Mawra Hocane shared her first look as a blushing beauty in the titular role! In collaboration with Johns Hopkins University, the latest serial in town rightly raised all the hype and hoopla with its promos and finally the drama's debut, aired yesterday, lived up to all the expectations!
Storyline
The drama's plot revolves around the much-hushed social issue of "Vani"- the practice of dishonouring women to settle family feuds between men.
The plot weaves a heartbreaking tale of how innocent Sammi pays for a murder committed by her brother, Waqas played by Haris Waheed. Apparently, her beloved brother gave her as Vani to a reluctant man named Fazal, played by Noor-ul-Hassan.
The little Hocane effortlessly depicted the role of a young village girl, whose life is torn apart by the hands of her own brother. Can't wait to see what more is to unfold from her character! Her rise from a meek young girl to a powerful woman discovering herself will surely be an inspiration for many females in Pakistan.
With a brilliant cast, a winning script penned by  Noor ul Huda Shah and direction of Saife Hassan, Sammi is bound to be the ultimate rating magnet this season!
Audience Reactions
The fans loved Sammi's premier on television screens and took to Twitter to pour in their love.
@MawraHocane We need these kind of dramas to step ahead in our society especially for Women. #SammiSunday

— Shiza Abid (@shiza_abid) January 29, 2017
Saw the first episode of #Sammi. Loved it. Different concept with message. RK would also love it if he sees it. #SammiSunday @MawraHocane

— Surjit Chhabada (@SurjitChhabada) January 29, 2017
@MawraHocane first epi of sammi👌mind blowing❤ur acting is flawless💘its gonna be super hit💜my whole family love it #sammisunday #MawraHocane

— Laraib 💕 (@Laraibmalik44) January 30, 2017
@MawraHocane Girl you bring life to #SAMMI loving the first ep! ❤️❤️❤️ #SammiSunday #dramawithacause #humtv

— Hifsaa (@HifzaF) January 29, 2017
@MawraHocane When your weekend show is on the point !! @MawraHocane You nailed it !! #SammiSunday ❤ pic.twitter.com/C6P9I2LHZ4

— Haseeb (@Haseeb042103761) January 29, 2017
@MawraHocane Well this is The first drama " Jo maine Ammi k sth beth k or chup ho kar dekha hai 🤐👍👏 Will be SuperHit #SammiSunday

— Raza Maqsood (@Razasays_) January 29, 2017
@MawraHocane -looking forward to more of such intense performance. #SammiSunday was all worth it. I hope it will bring much needed changexx

— lova nayak (@lovaluvthyself) January 29, 2017
Was waiting for so long to watch Sammi and FINALLY, its here! 😄@MawraHocane was tooo good!! 😁#SammiSunday

— ALevelsG (@AlevelsG) January 29, 2017
#SammiSunday is giving super hit #drama #preetnakariokoi and #udaari feel. Wish @Ahsankhanuk was in #sammi.

— Divalicious (@divadaim) January 29, 2017
I loveeeee Sammi! It was awesome! Excited to watch the next episode! You r so beautiful! Big hug! 💋❤🙆😍😏👌#SammiSunday @MawraHocane

— Ayla (@aylachopra0623) January 29, 2017
Thumbs up for u @MawraHocane #Sammi ….. Just watched 1st episode & love the character #Sammi 💖💖❤❤😍😍
U rocked as always 👏👏
Keep it up

— $yeda Fatima (@AmSyedaFatima) January 29, 2017
For all those who have been waiting for Sammi air every Sunday at 8:00 PM!
Stay tuned to Brandsynario for more updates.