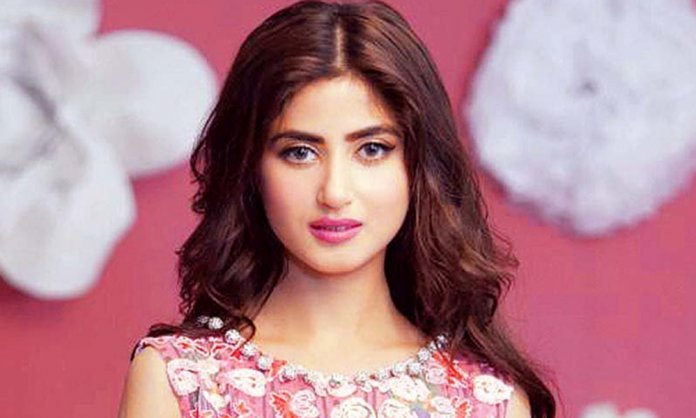 Pakistani starlet, Sajal Aly has been in the limelight for her Bollywood debut, 'MOM' alongside renown actors Adnan Siddiqui, Bollywood's veteran diva, Sridevi and Nawazuddin Siddiqui.
The film has received rave reviews and is doing phenomenally well across the globe.
In a recent Instagram post, the Gul-e-Rana actress was all praises for her co-star, Nawazuddin Siddiqui and just a tad bit star struck as well!
Here's what Sajal had to Say about Siddiqui.
"I had saved this picture for a year for this day. I was star struck when i met him."
It looks like Sajal is in awe of the actor and why not? He seems to be the perfect gentleman who's humble and totally down to earth.
"Just the other day when we spoke on the set, it actually felt unreal that an actor like you had the most humble of words for me."
Sajal's debut has been an absolute dream for her and she mentions:
"It was a pleasure meeting you while shooting for the film. Being a part of the same project was a dream come true. No Doubt!"
Read what Sajal had to say about Nawazuddin here!
Kudos to the diva on her blockbuster debut in Bollywood, we can't wait to see what Sajal is up to next.
Mom Movie Review: Sajal Ali's Bollywood Debut Gets Lauded by Indian Critics & Celebs!
Stay tuned to Brandsynario for latest news and updates.