Sajal Aly and Ahad Raza Mir's couple is probably everyone's favorite celebrity couple. The two got married in 2019 and since then have come together in not only ads but many fashion campaigns. The two are stellar at their job and have been making their name even more special in the industry together.
However, recently, Ahad Raza Mir's absence at his sister-in-law's wedding had everyone wondering whether something is amiss. Sajal Aly now discloses the reason behind it!

What Did She Say?
Sajal Aly was caught somewhere by an interviewer and he asked the most pressing question! He asked her that people are always wondering why Ahad Raza Mir is not seen with her nowadays. Sajal, unflinchingly, responded that he is at work! Because Ahad Raza Mir is at work, according to Sajal, he is not seen with her. She then gave an adorable smile and that was about it!
View this post on Instagram
Rumors are now suggesting that Ahad Raza Mir may be working on some project abroad. That is the most convincing explanation we can come up with because if the work was here, surely he'd be seen.
Read more: Sajal Aly Responds To A Troll Who Asked About 'Khush Khabri'
When Did The Questions Begin?
The questions began, especially at Saboor Aly's wedding. Sajal Aly was playing the role of the bridesmaid and showing her face everywhere. From Nikkah to Mehndi, she was always at the front. Why wouldn't she be also? She's the bride's sister and nobody enjoys a wedding more together than the sisters.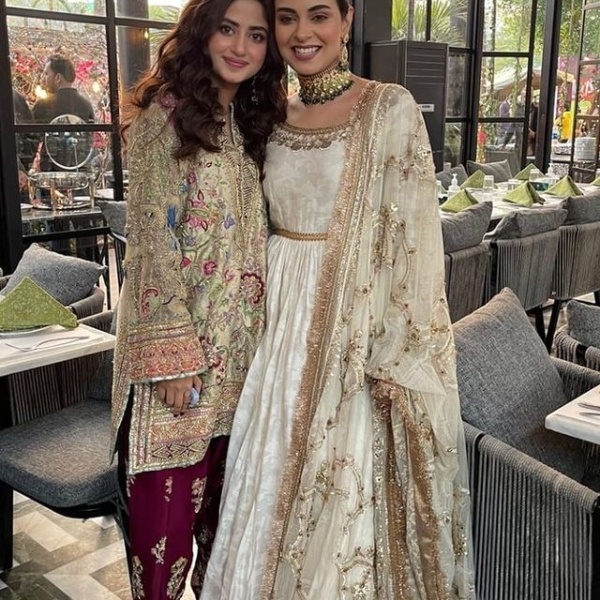 So, naturally, when people repeatedly saw Sajal without her husband at this close wedding, they became suspicious. Moreover, what is more suspicious is why Sajal's in-laws couldn't make it then. Aren't they super close? There's no picture of them together!
Even Celebrities Pitched In
This whole thing of Sajal and Ahad not being together started spreading. Many netizens became convinced something is perhaps going on in their marriage. In these speculations, this news also reached Yasir Hussain. In one of his question-answer sessions, people asked him this very same question. Do you know why they are not seen together?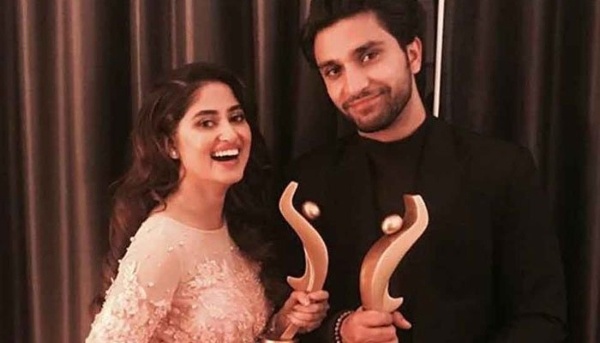 The actor had a very gentle response which was that he hopes what people are insinuating is not the reality. With that being said, now everyone can rest!
Read more: Netizens Point Out A Tasbeeh In Sajal Aly's Hands & Can't Stop Criticizing Her
Stay tuned to Brandsynario for the latest news and updates.