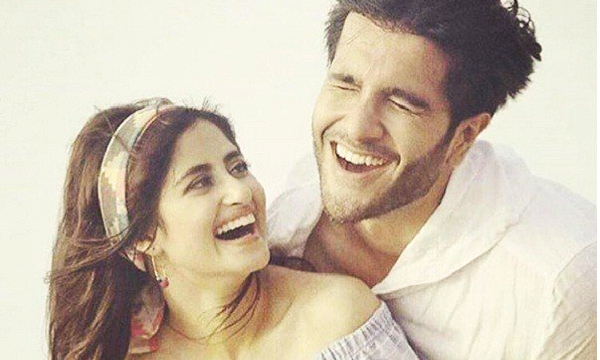 Making their onscreen debut from the small screen drama Chup Raho and then moving onto the highly popular Gul-e-Rana, Sajal Aly and Feroz Khan have made a name for themselves along with one of the most popular couples on television.
Their on-screen chemistry is no surprise with fans often wondering if the two are indeed a couple in real life or not.  The two actors who will now be seen in Anjum Shahzad's directorial, Zindagi Kitni Haseen Hay who has previously directed Mah-e-Mir, gave an insight into their on-screen chemistry in the upcoming movie and the characters they play.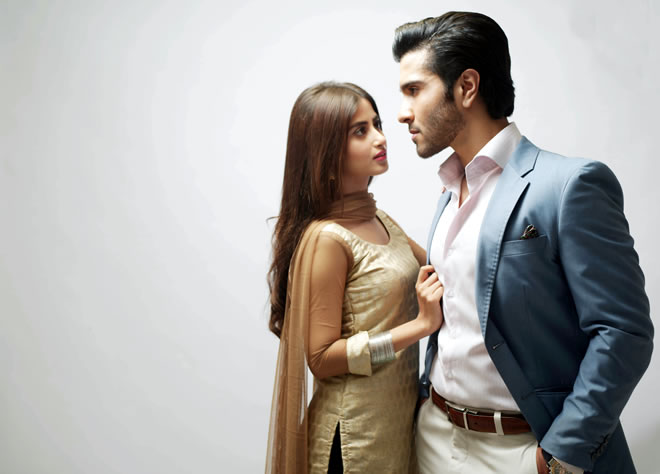 The movie is an intense love story reflecting the journey of a couple, Zain Ahmed (Feroz Khan) and Mahira (Sajal Ali) who fall in love and get married at a young age only to fret over it later.
"My character in the movie is a boy named Zain who struggles to become a film-maker, a dream his father could never achieve", says Feroz.
https://www.instagram.com/p/BGNH3VNwWQC/
https://www.instagram.com/p/BHKPPzqjoxq/
On the other hand, Sajal plays the part of a hopeless romantic named Mahira.
"She is passionate and can go to great heights to secure her relationship with the love of her life," shares Sajal.
Of course, it is very rare for actors to get a great on-set chemistry and the one that lasts.
This doesn't seem to be the case with these two, though.
https://www.instagram.com/p/_eAuVTQWa1/
 "Two words that describe my experience on set with Sajal are 'comfort' and 'balance'. We both understand what each of us is looking for while doing a scene. She knows the reactions I want and vice versa", Feroz says
Zindagi Kitni Haseen Hai Ft. Sajal Ali & Feroz Khan Trailer, BTS Pictures & Release Date Revealed
"In a movie like Zindagi Kitni Haseen, where there is intense romance, comfort is the key and that's what we both have. Working with Feroz has always been fun", Sajal adds
Of course, fans are a huge part of making these actors feel like stars.
Pakistani Actress Sajal Ali: From Doe-Eyed Girl to Television Queen
"They have made us who we are today, all the credit goes to them. If I could, I would go and personally thank each and every person who has supported me and loved me throughout the years", Feroz says.
Zindagi Kitnee Haseen Hai is all set to be released on September 16th- the duo will be seen in a doting avatar; a couple who's truly and deeply in love.
Watch the BTS shots of Zindagi Kitni Haseen Hai:
Watch the Zindagi Kitni Haseen Hai trailer below:
https://youtu.be/wvJobfwmOSY