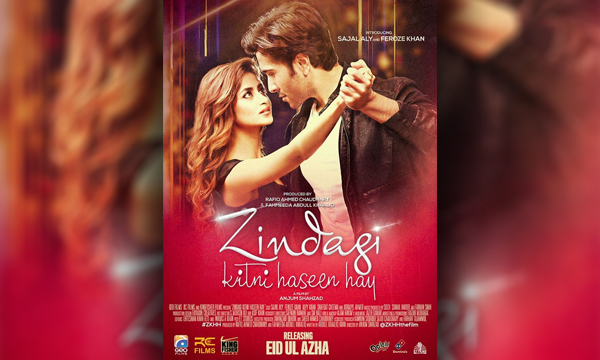 Those who are fans of Sajal Ali and Feroze Khan's on-screen chemistry will definitely be happy to hear this! The upcoming Pakistani movie Zindagi Kitni Haseen Hai is all set for its release on Eid-ul-Adha and has rolled out a new poster featuring the darling duo.
The latest poster of Zindagi Kitni Haseen Hay featuring Jibrayl Ahmed as Dodo is out and super adorable.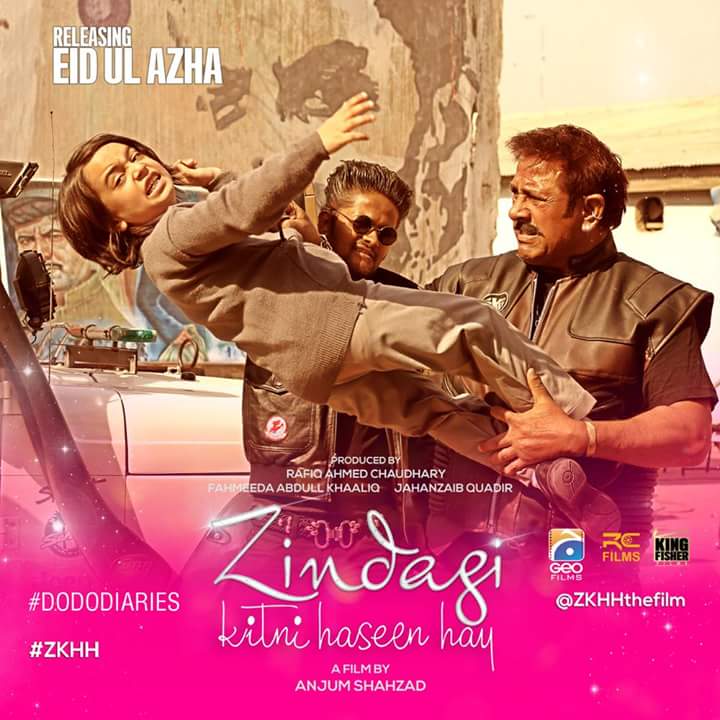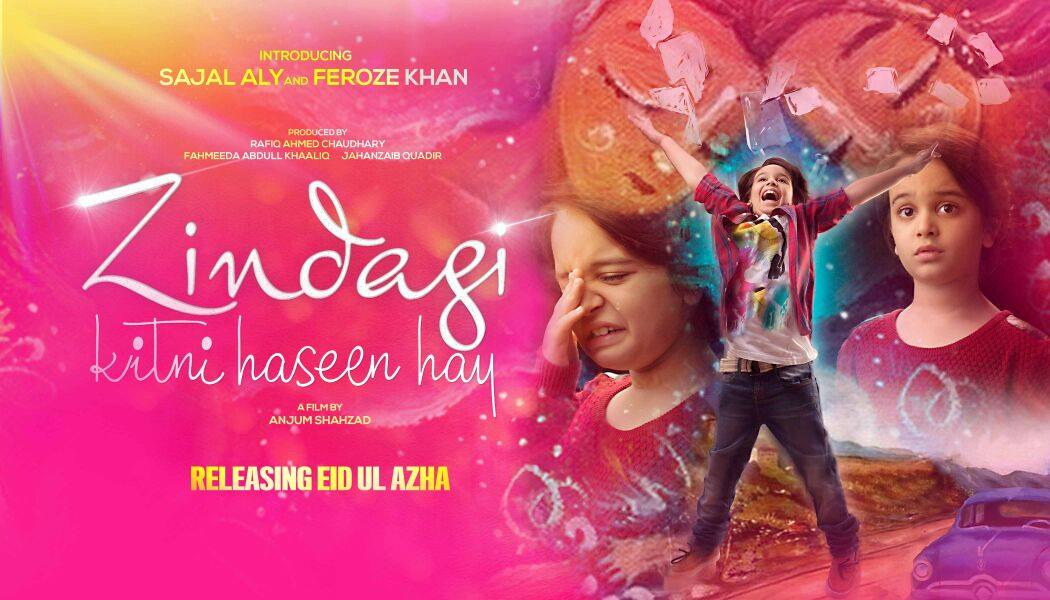 The adorable couple looks gorgeous together in the candid posters!
Check out the latest first look of Feroze Khan from ZKHH here.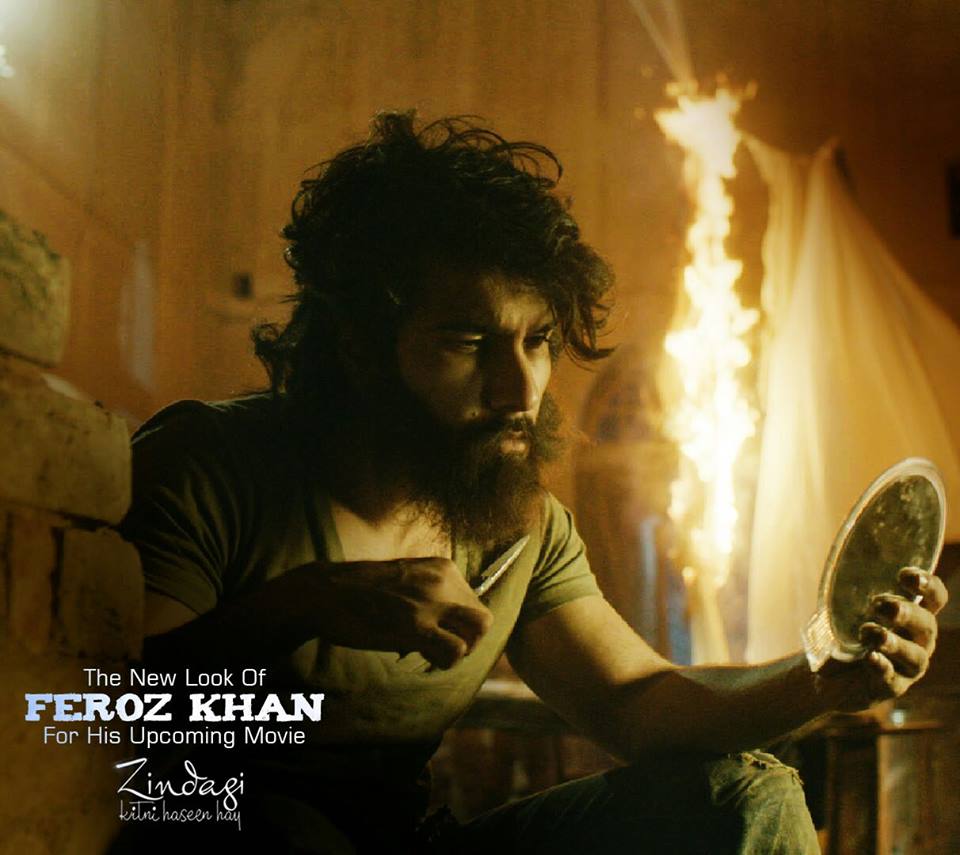 Check out the poster for the newly released song Uddasiyan by Mustafa Zahid below:
https://www.instagram.com/p/BJQeOhCDAxC/
Check out the newly-released poster here. 
The  release date for their debut movie, Zindagi Kitnee Haseen Hai has been announced and the movie is all set to be out on September 16th- the duo will be seen in a doting avatar; a couple who's truly and deeply in love.
The film is an intense love story showing the journey of a couple, Zain Ahmed (Feroz Khan) and Mahira (Sajjal Ali) who fall in love and get married at a tender age only to fret over it later.
Watch the movie trailer below:
Zindagi Kitni Haseen Hay has also released its teaser trailer earlier and as the trailer confirms, the movie looks promising than ever. The trailer gives us a glimpse into the emotional roller coaster this movie by Anjum Shahzad's will be.
The cast of Zindagi Kitni Haseen Hai includes Sajal Ali, Feroze Khan, Aly Khan, Jibrayl Ahmed Rajput and veteran actors Shafqat Cheema & Nayyar Ejaz.
View the teaser trailer below posted by Feroze Khan's sister Humaima Malik congratulating him. 
The two have set the screen on fire with their chemistry!
https://www.instagram.com/p/BHKPPzqjoxq/
The movie will be revolving around the couple and their relationship that eventually faces troubles. The movie showcases responsibilities of a man and how they can have a major impact on relationships.
Feroze Khan plays a struggling movie maker trying to fulfill the dream of his father.
https://www.instagram.com/p/BGmu3oHQWb7/
---
Television's favourite couple, Sajal Ali & Feroze Khan, are all set to debut on the big screen in 2016 in the upcoming Pakistani feature film Zindagi Kitni Haseen Hai (#ZKHH), which is the latest venture of veteran director Anjum Shehzad.
Zindagi Kitni Haseen Hai is a joint production between an Australian production company RC Films, of Rafiq Ahmed Chudhary, with Mrs. Fahmeeda Abdul of Kingfisher Films.
---
The first look of the movie Zindagi Kitni Haseen Hai movie captures the blissful moment of that winter sun reflecting on the ice blue ocean- showing hopelessly in love pair standing on top of the mountain staring into the sparkling waves ahead of them.
https://www.instagram.com/p/BGNH3VNwWQC/
Second look of the movie was released soon:
View Sajjal Aly's gorgeous New Still from the movie:
https://www.instagram.com/p/BF1qjqAwWUU/
https://www.instagram.com/p/BBfODjLwWaC/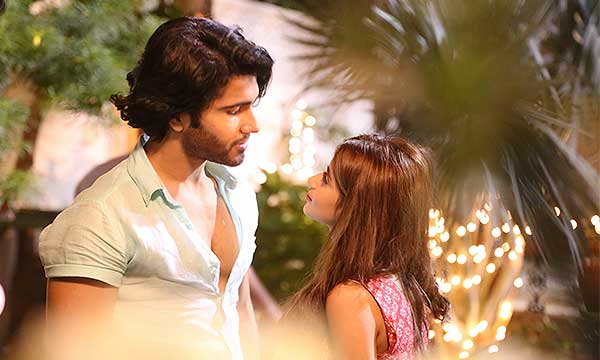 Zindagi Kitni Haseen Hai has been written by Abdull Khaaliq Khan, who previously penned down the drama serial Kaafir for ARY Digital.
Pakistani Actress Sajal Ali: From Doe-Eyed Girl to Television Queen
An industry stalwart, Anjum Shehzad, 3 times winner of the coveted Lux Style Award, the director of the film explains that Zindagi Kitni Haseen Hai is the story of a 21st-century relationship and marriage, embarking at a young age.
"Life is beautiful, and we are making a film about this gift of life that will reach out and connect to people from all walks of life – and is at the heart of it extremely Pakistani." Shehzad further adds.
View some of the BTS shots from the upcoming movie Zindagi Kitni Haseen Hai  (#ZKHH) below;
A photo posted by Sajal Aly (@sajalaly) on
Expected to release in first half of 2016, more details about Zindagi Kitni Haseen Hai will be announced in the coming days.
Stay tuned to Brandsynario for further updates on ZKHH!