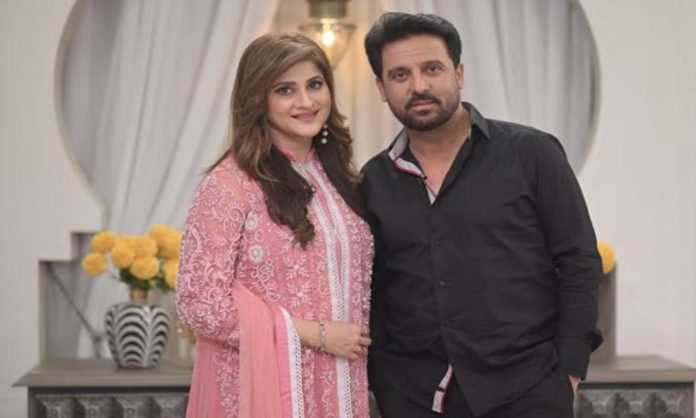 Sahiba and Rambo made an appearance on the morning show of Nida Yasir. In a series of events, Sahiba went on to discuss how she is ok with the fact that she has no daughters. It's because she never wanted one since it's too much responsibility.
The actress's statement has caused quite an uproar on social media since then, so much so that she had to take to Instagram to clarify her statement about what she actually meant.
Read More: "I never wanted a daughter" – Sahiba Rambo Receives Severe Backlash
Sahiba Rambo's Instagram Post
The actress shared the post on her Instagram, clearing the air about what she said on the show. She tried to clarify the words and rephrased them a bit on the post shared on Instagram. She wrote,
"Beti Rehmat hoti ha bus betion k naseeb se dar lagta ha. Allah sb ko har nemat per shukar ada karne ki toufeeq day. Jo mili aur jo nahi mili. (Meri bat main sirf dar tha aur kuch nae. Allah har beti k naseeb ache krey)."
Take a look at her post below
According to the actress, all she meant was that the world is never on the girls' side, and there is a lot they have to face when it comes to their fate.
While many have been condemning her statement, a majority of people also understand what she meant and wholeheartedly agree with her opinion.
"You said it right. I have three daughters, and I'm scared of this society." One user wrote.
"Yes, I had the same scare, and I always wanted boys because of that." Another wrote.
What are your views about the whole stance? Share your thoughts in the comments below.
Stay tuned to Brandsynario for the latest news and updates.