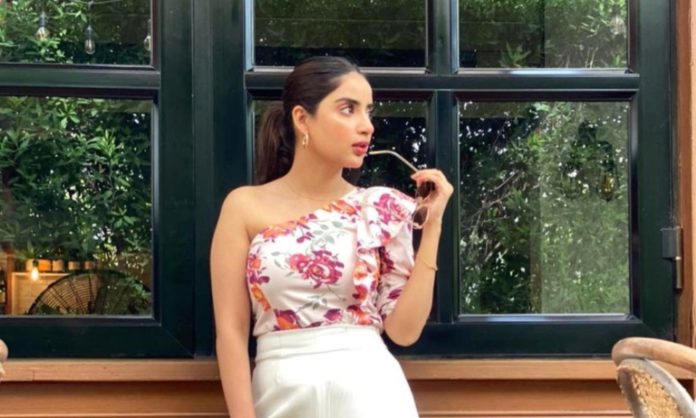 Saboor Aly has never backed down from a good response be it to trolls or to people she simply doesn't agree with. The actress has played some remarkable roles on TV and she's even more entertaining in real life. Thus, it comes as no surprise that she responded to a troll in such a way that we can't help but appreciate it.
Saboor Aly's Troll
Saboor Aly posted a picture of herself on her Instagram profile, dressed in a red top and skinny jeans. The actress was dressed to impress and looked every bit stunning— as always!
View this post on Instagram
We love the pop of red in the outfit. However, a troll on social media wasn't very impressed. Rather, he found something demeaning to comment. The troll commented, "moti" under the picture with a laughing emoji as if to fully demean the other person's appearance. Here's the comment:

Read more: Saboor Aly In Hot Waters For Not Wearing A Mask On A Flight
Saboor Aly Strikes Back
The funny part is that the troll did not know who was on the other end. It was no ordinary actress who would stay quiet or choose to turn the other cheek. It was Saboor Aly who always has a witty response up her sleeve. She saw the troll's comment and responded with: "khushi se" to him! 

Truth be told, this is a great response to fat-shamers, body-shamers, and trolls. Whenever anyone chooses to comment on insecurity or something else, it's best to own up to it proudly. We love how Saboor Aly responded to the troll's demeaning message with confidence— you go girl!
What Do Trolls Thrive On?
Somehow, trolls are under the impression that they can freely comment on the appearance of others. Doing so can often result in the person on the receiving end developing insecurities that were never there before. It is generally a kind rule that one should never comment on anything that the person can not fix in 5 minutes. But who is going to teach that to trolls?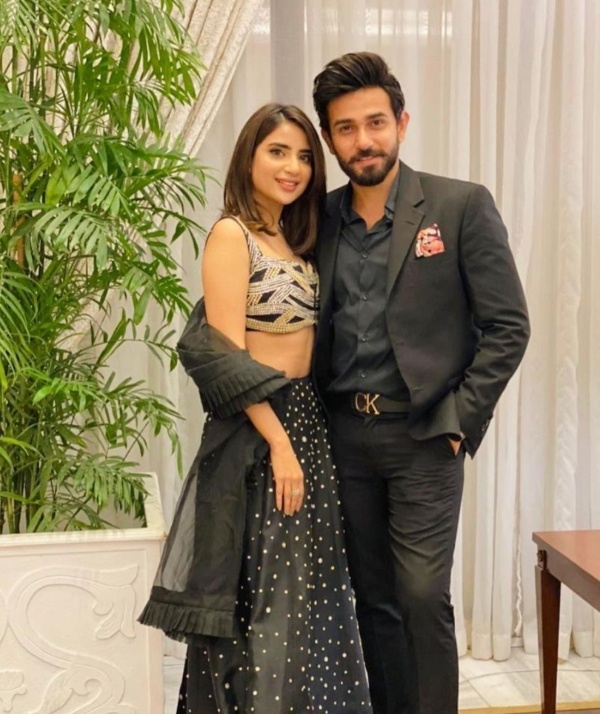 It seems then that when celebrities respond back so sharply and the shame of the trollers goes viral, they can learn the lesson the hard way. Now said troll might be wishing he had never commented under the picture or even known Saboor Aly existed. Hopefully, this toxic culture of trolling can decline over time.
Read more: Saboor Aly's Outfits At Minal Khan's Wedding Events Trigger Keyboard Warriors
Stay tuned to Brandsynario for the latest news and updates.