Saboor Aly and Ali Ansari have been in the headlines for a few days ever since stills from their baat pakki ceremony started emerging on social media.
People tried dampening the mood by bringing in Mashal Khan. Mashal, Ali Ansari's ex, was discussed as to why they may have broken and did she get engaged to Kasim Khan as a counter move seeing Saboor and Ali's engagement. But Mashal very elegantly responded that she is neither engaged nor used to hurt someone's important moment.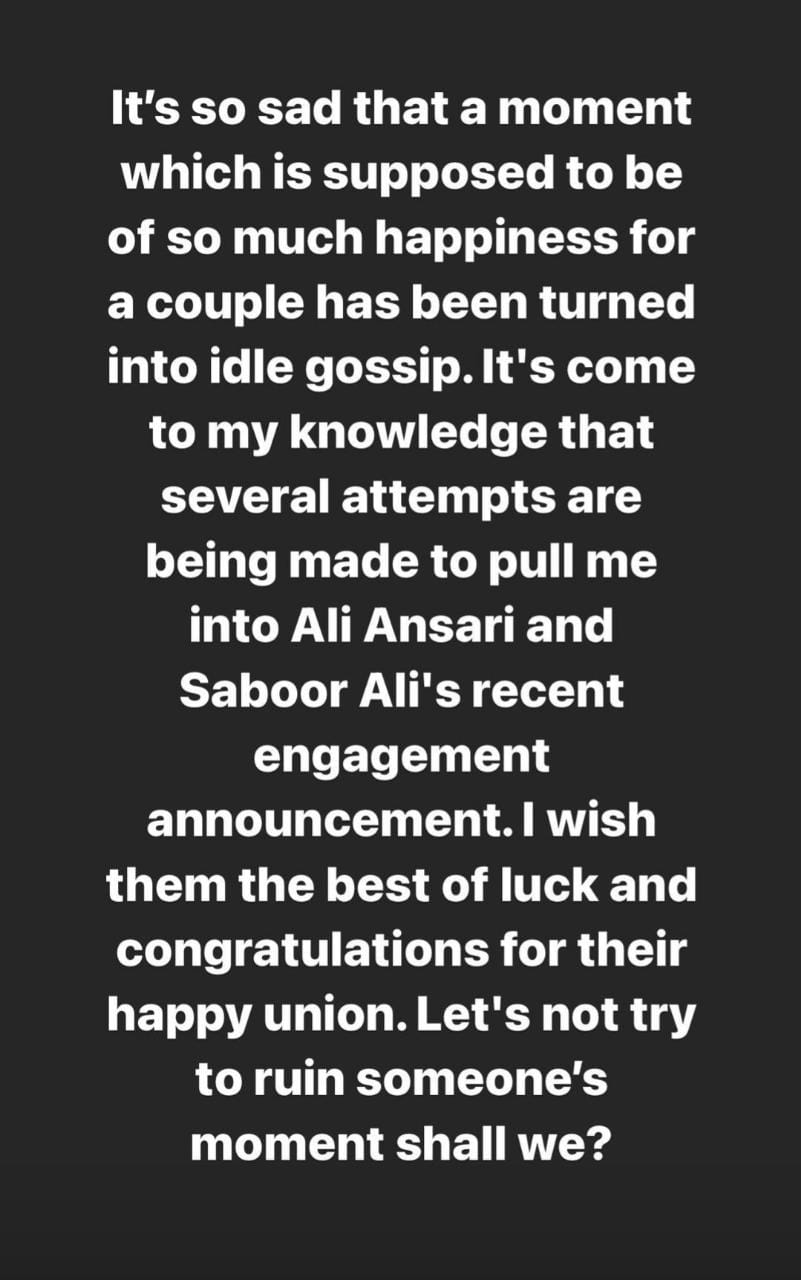 Saboor Aly & Ali Ansari's heartfelt moment
Coming back to the adorable couple, their love was evident for each other through their peaceful smiles and light laughter, as seen in their candid photos. One such picture was shared by Ali where we can see Saboor crying, and the heartfelt caption that Ali added made that moment even more beautiful.
Parents hold a special place in our hearts, and when we are experiencing a very important time in life, we want them to be by our side. And when they are not, tears well up our eyes while remembering them. It was this moment perfectly captured by the photographer.
The Baat Pakki Video Clip
After pictures emerging from here and there, the couple has shared the first official clip compiling the best moments of the ceremony. And no exaggerations, but the photographers at Faraz Mirza did an absolutely wonderful job of it because this is the most adorable video you would see all day.
The cute caption and sweet message that accompanies the video is something you would want to read again as you, too, wish them all the best of luck.
Famous showbiz names in the family of Saboor Aly and Ali Ansari were seen in the clip. Saboor's sister, actress Sajal Aly and her in-laws, renowned actor Asif Raza Mir, and Ali Ansari's sister Mariam Ansari, were present.
The event looked like a close family gathering which the guests were thoroughly enjoying.
Stay tuned to Brandsynario for the latest news and updates!