[Update]: Given the recent events, anything and everything Saba Qamar and Azeem Khan do makes us reevaluate their relationship status.
And considering there are speculations that they haven't broken up and are just faking it, these reevaluations make more sense. Moreover, even if they have broken up, it is clear that Azeem is trying to portray himself as the 'nice' guy who takes the blame and someone who is still in love.
I mean why else would he listen to Saba's song. And even if he is, there is no point in posting it on his stories or giving justification that 'OMG it popped up on its own."
We are not kids, Mr. Axeem!
---
---
[April 4, 2021]: We have covered how Saba Qamar announced that she was dating the influencer, Azeem Khan. And we also covered how the backlash due to Azeem Khan's past led to Saba Qamar announcing she wasn't going to marry him anymore. But what if we were to make surprising speculation?
Some people have said that this relationship was a publicity stunt. This is something we would not expect from a name that doesn't need such tactics. So we refuse to believe this speculation even though we know that April 5 is an important date for Saba.
However, what if she really was dating Azeem but seeing the backlash and the fact she had a project release date coming up, she faked a breakup? Why do we say that?
Because the two are posting similar stories and we cannot help but imagine that they are still together.
Saba Qamar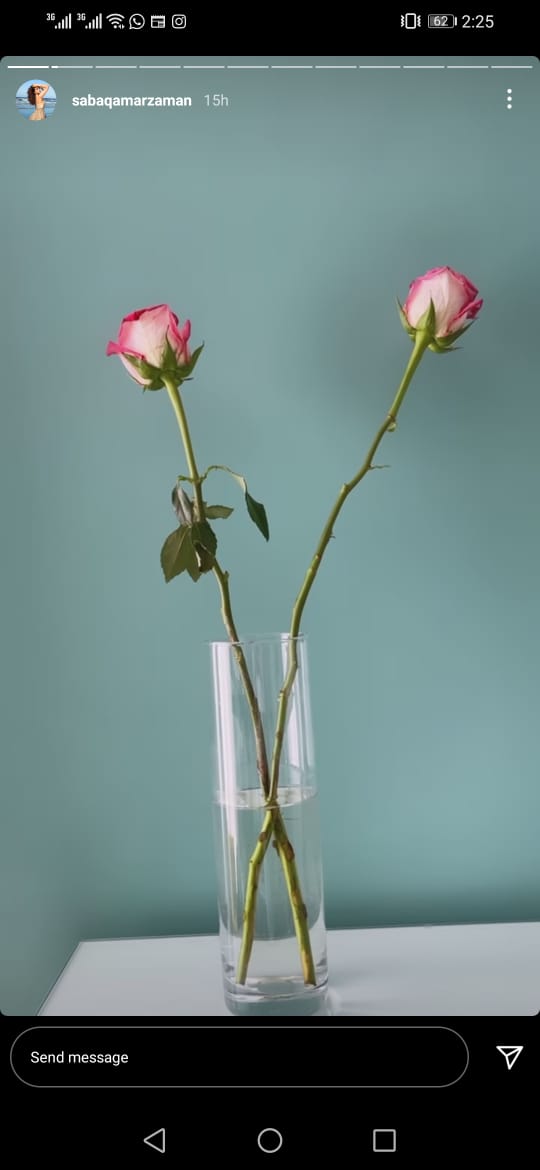 Azeem Khan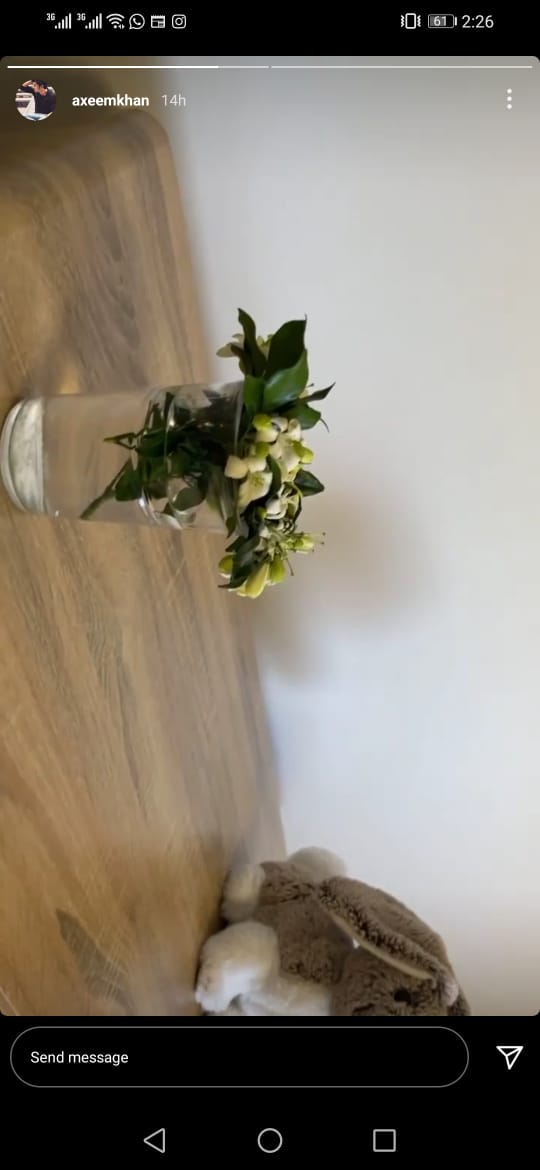 Not to mention that Saba Qamar did not say anything about breaking up. she only said, "They are not getting married right now." What if they already got married or maybe the wedding date got postponed? You never know.
---
---
[April 2, 2021]: Always a fan of Saba Qamar, her decisions, her works, and having followed her dramas from when she would come on PTV, I have always admired her. Some time ago, however, news came up that said Saba was dating Azeem Khan and they were to get married. We had to track down who Azeem Khan is and well, we were disappointed but, it's her life.
Saba Qamar calls it off
However, Saba Qamar took to her Instagram today, on April second, saying that she was definitely connected with Azeem Khan over the phone and had never met him personally. Most importantly, they will not be getting married. We are happy with her decision.
Saba, we support you!
Azeem Khan adds his bit
Azeem Khan also took to Instagram giving the update to his followers who had drastically increased in a few days following the Saba Qamar news. He said that Saba had not given his side of the story but he did say that it was his fault. He added a peace sign as well ✌️.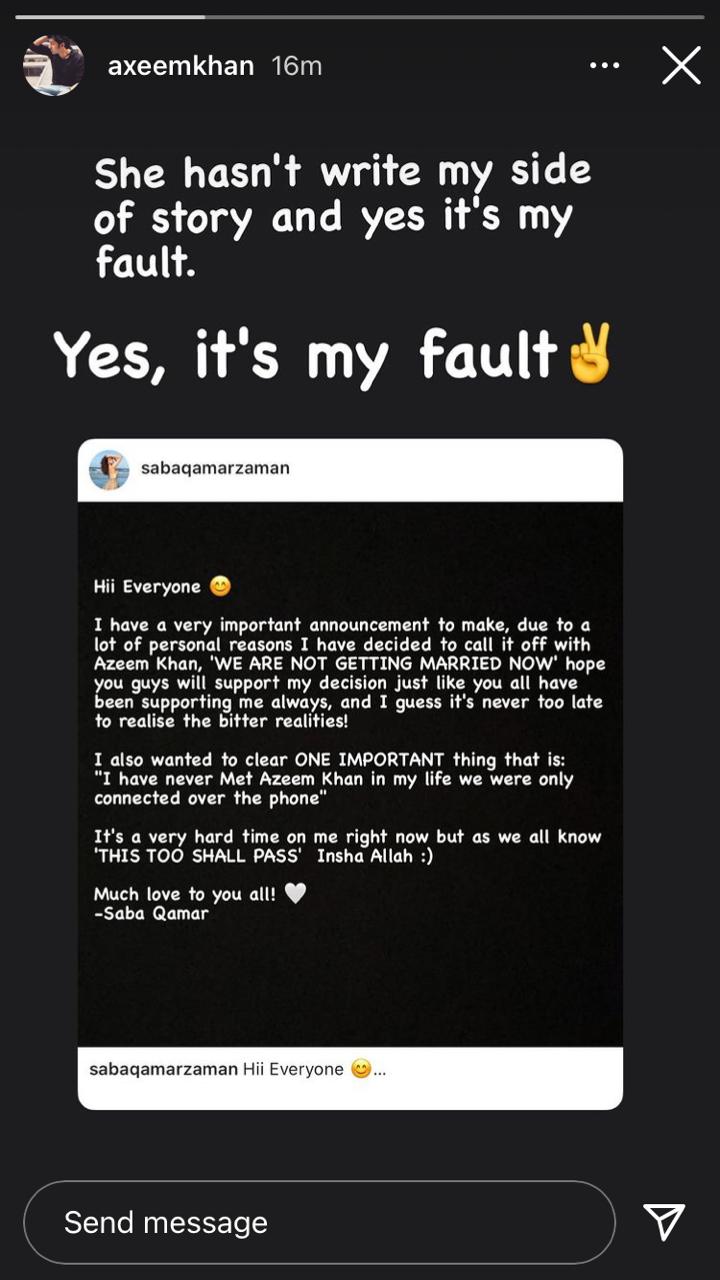 After the story, Azeem Khan has shared a post as well where he wished Saba all the best.
---
---
[March 25th, 2021]: Saba Qamar has been doing quite a lot of amazing work. Her dramas and modeling, everything has been top-notch. But there was one thing her fans didn't know. Who she is dating if she is dating?
Saba Qamar is dating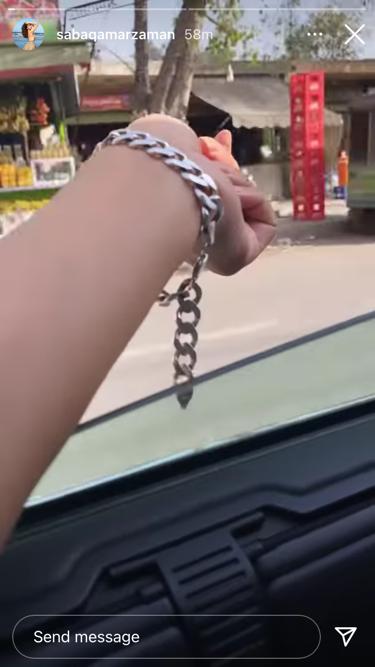 It turns out that she has accidentally revealed that. She posted an Instagram story where she has her hand hanging out the car window. And on her wrist is a bracelet.
During the time she posted this, a blogger she follows, Azeem Khan also posted a story. In that story, he posted a picture where he is wearing a bracelet that resembles the one Saba is wearing. He adds the caption, "I have lost this bracelet. Help me find it. I had it for almost 9 years."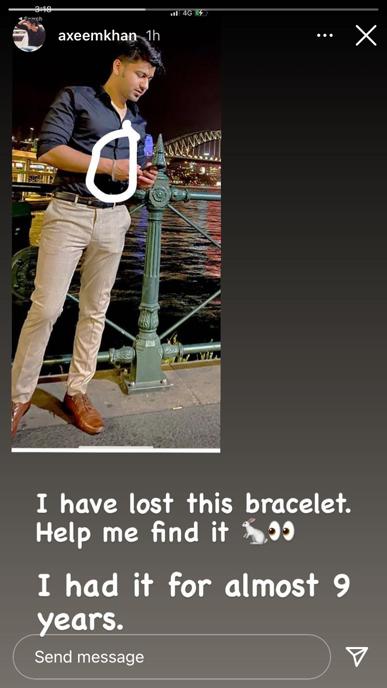 Following that, we get to see another story by Saba where she gives a close-up look at the bracelet. In that, one can see the initials A.K on the bracelet. She captions it, "Is that your bracelet? Oops."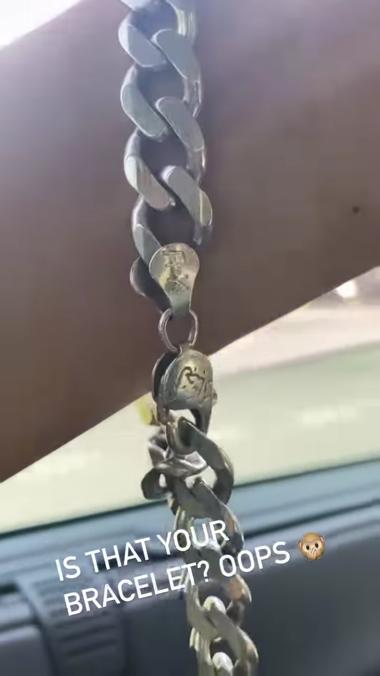 So are they dating, Saba Qamar and Azeem Khan, and was it their way of revealing their relationship status? Or is it that they are preparing for some project together and this is a promotion stunt for that project?
Past posts of Saba
Recently, she had been posting pictures on Instagram with leading captions. The pictures are so cool and the caption read, 'Your love makes me happy.'
She posted another picture and the caption for this one says:
'If it's meant to be, it will be. 🤍'
Maybe our beloved celebrity is finally ready for a committed relationship.
Stay tuned to Brandsynario for the latest news and updates!