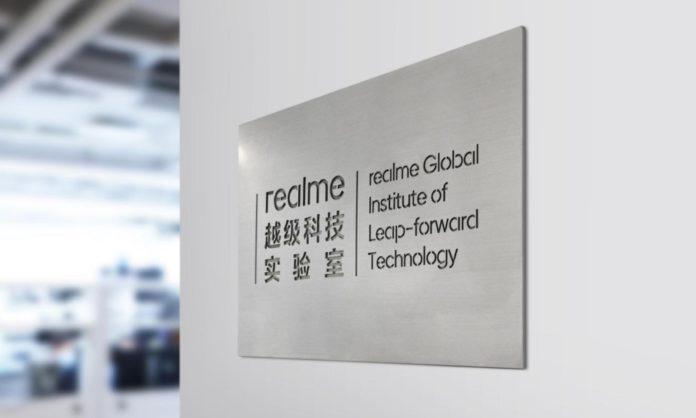 In Lahore, Pakistan, Wednesday, February 22, 2023., realme, the world's fastest-growing smartphone brand, confirmed the upcoming release of its next-gen flagship realme GT 3 which will feature a world-leading 240W fast charging. Powering this industry innovation is realme continuous investment in R&D resources. The brand has now invested in a dedicated R&D center named realme Global Institute of Leap-forward Technology.
The brand purpose of realme is to empower youthful consumers with cutting-edge design and technology. Keep in mind that realme continues to invest in increasing the competency of its product. To speed up breakthroughs in smartphone design, the firm has already established four significant design offices across the globe. Realme's strategy and commitment to accelerating ground-breaking innovations for future product development are reflected in the devoted R&D resources.
The institute's main responsibility will be to create significant technological advancements. The primary responsibility of a research and development center will be to compile and organize user feedback while also directing the creation of future directions. This will result in a more flexible and agile development, enabling realme to deliver services with higher quality and speed across all technical areas as well as in product and marketing.
Realme International Leap-Forward Institute includes  More than 60 technical experts from around the world that will work together to oversee the future product competence of Realme. Realme also increased the size of its R&D team, which now accounts for 60% of all employees. Realme will focus on six key industries: charging, photography, displays, gaming, chipsets, and industrial design. Together with developing its internal workforce, the institute will collaborate closely with external as well as internal partners and industrial labs. Additionally, it will hasten the exploitation of customer demand and result in more effective R&D and marketing collaboration.
Yao Kun, President of realme Global Research and Development, said, "Innovation enables a more rapid technological transformation through new inventions that did not exist before. Therefore, we are proud to announce that the realme Global Institute of Leap-forward Technology was established to create a research framework to support our business growth going forward and create the leap-forward innovations needed by the market."
In addition, the Spire Strategy will serve as the foundation for each phase of product development, ensuring that each new product is outfitted with at least one of the leap-forward technologies.

Realme's primary goal is to create unique items that customers adore using cutting-edge design technologies. Realme will enhance the product experience through the Spire Strategy, ensuring that each product has superior design, performance, and experience. These three pillars will serve as the sturdy base for the complete product experience, including technology, design, performance, and more.
Realme will introduce the 240W fast charging capable realme GT 3 smartphone to the world market. On Tuesday, February 28, 2023, an event at the Mobile World Congress 2023 in Barcelona, Spain, will showcase this smartphone. One of the works of art created by the "Realme Global Institute of Leap-forward Technology" is the fastest 240W charging technology in the world. As a result, future technological advancements will have even greater potential because of the worldwide integration of R&D resources.