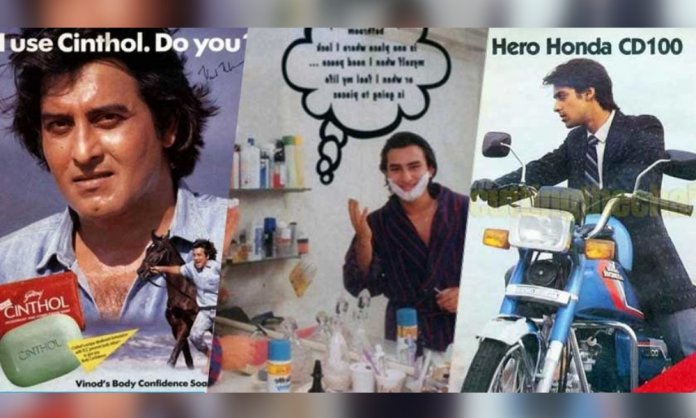 Amitabh Bachchan, Rekha, Rajesh Khanna, Gabbar Singh and even Pakistani cricketer of the golden days Imran Khan – Yes, they all have starred in long forgotten ads of yesteryears. These legends have long amused us, as their fans have followed every movie every cricket match and every possible sighting of these celebrities.
But did you know that these famous celebrities have all starred in these elapsed advertisements that are rarely seen and ever rarely remembered:
1. Imran Khan with Sunil Gavaskar in an old Thumbs Up ad! Who could have seen that coming?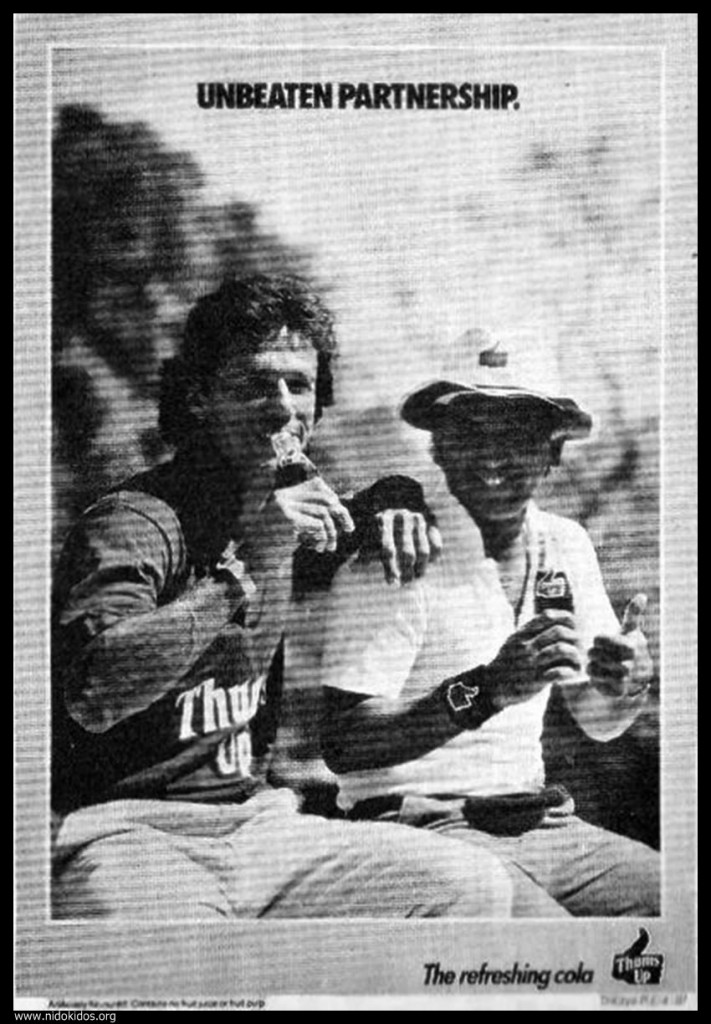 2. Seventy One-year-old Amitabh can still make the Best of Bollywood actors run for their money with that 'angry young man look'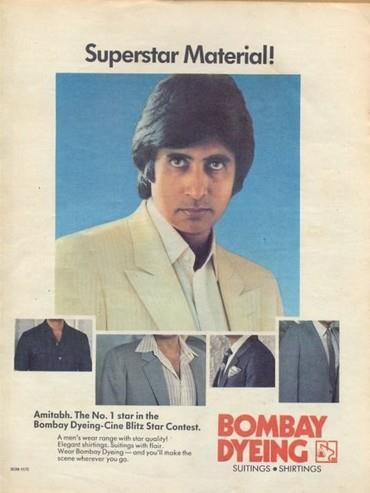 3. Skinny Salman used to ride Honda – The Bulky one endorses Suzuki!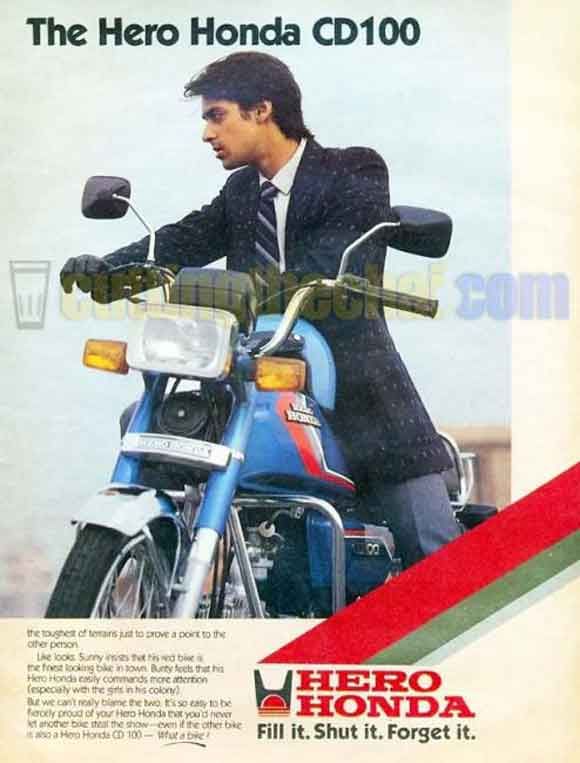 4. Salman Khan with Sangeeta Bijlani – his second of many that were still to come.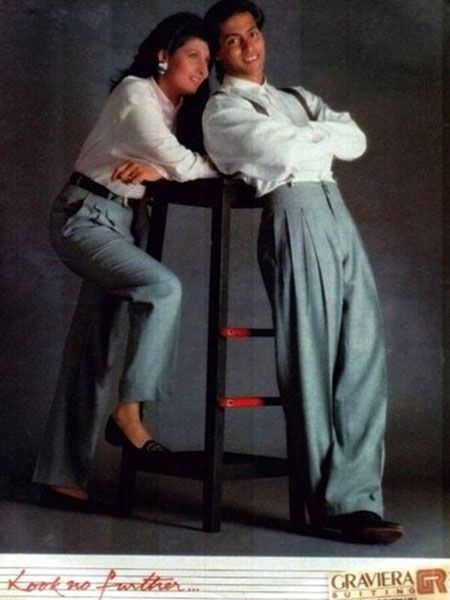 5. Hema Malini and Madhuri Dixit – The Ex-Lux Beauty Girls! It seems LUX always had the best of Indian Beauties to its name!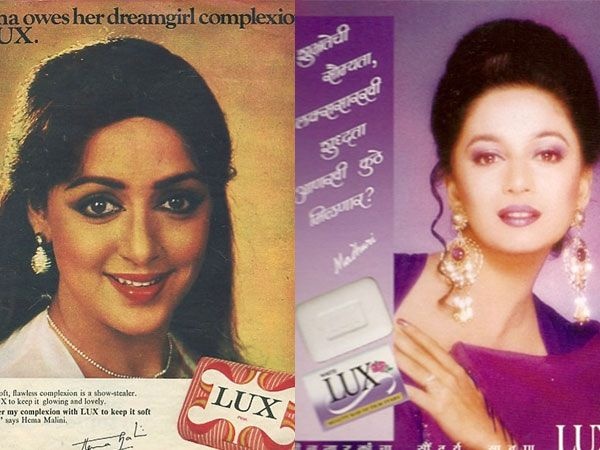 6. The first romantic Hero Rajesh Khana all suited up – Legendary!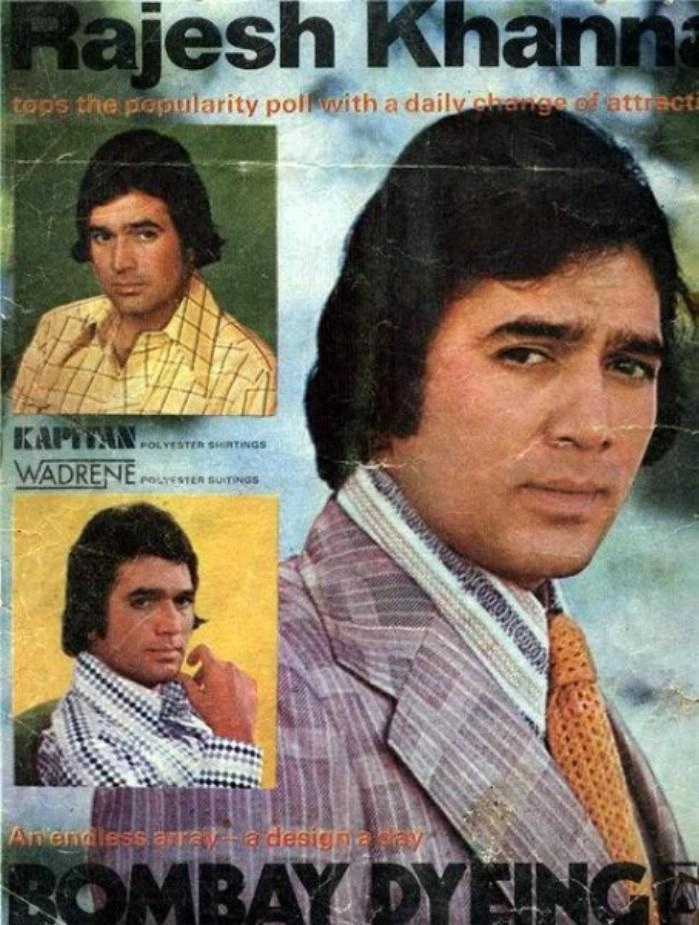 7. And now we know from where the today's Models learnt to give that 'look'.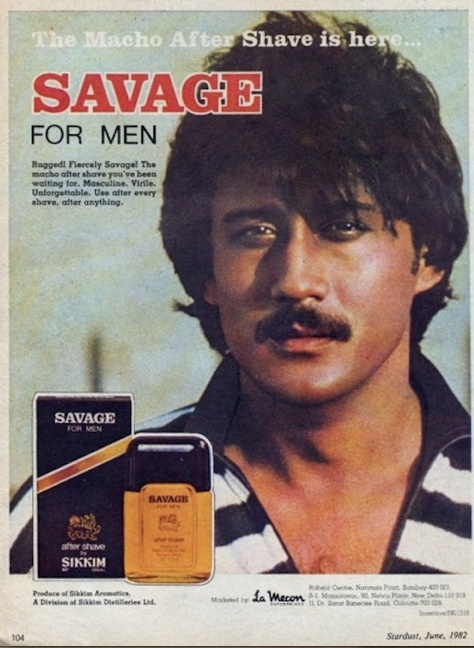 8. Cigarette ads got banned, but Jackie Shroff's mustaches still thrive the same!
9. Fun Fact: Did you know that Vinod Khanna used to race with horses? 😀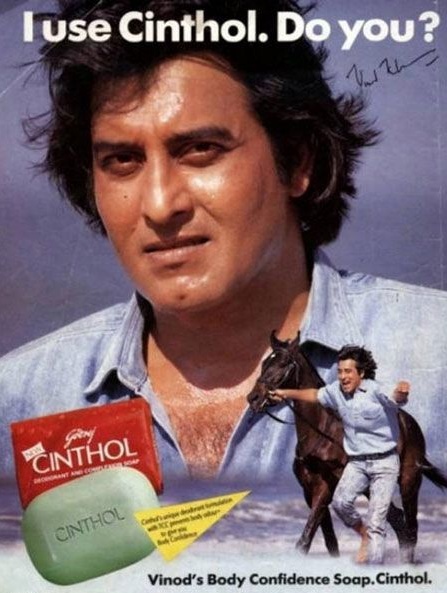 10. Gabbar's actual choice! And here we thought that it was Basanti.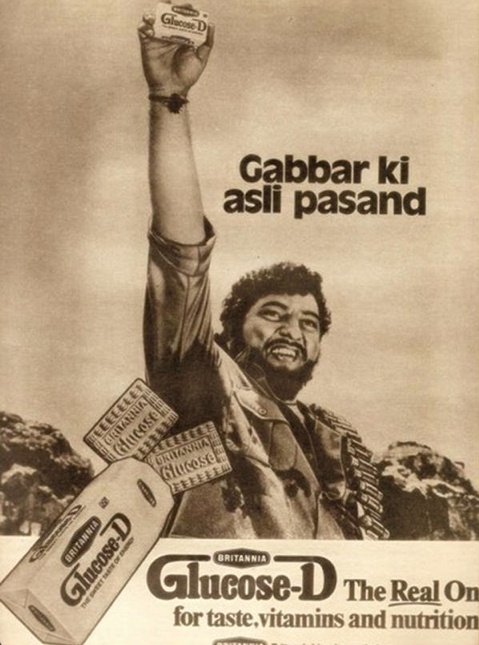 Liked the post? Click here to see Ridiculously Funny Old Indian Print Ads
11. We don't want our dirty imaginations to run wild but seriously, what were they thinking?
12. Rekha – the timeless beauty who broke the fair skin stereotype long before it even became an issue.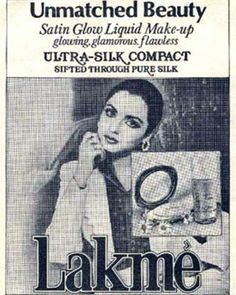 13. Even the Little Master had the "RED HOT" Swag!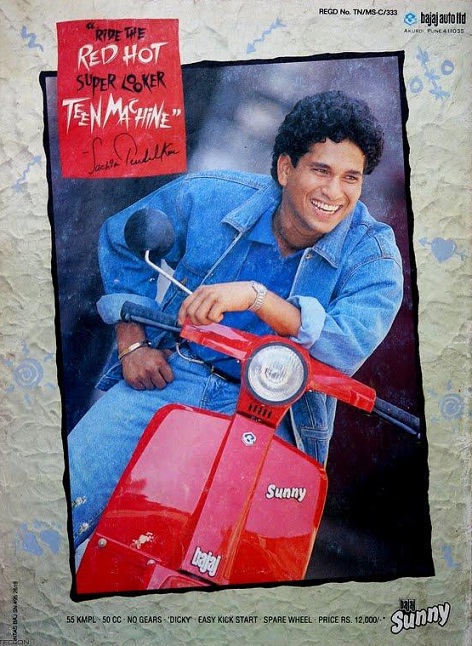 14. Why Saif, Why?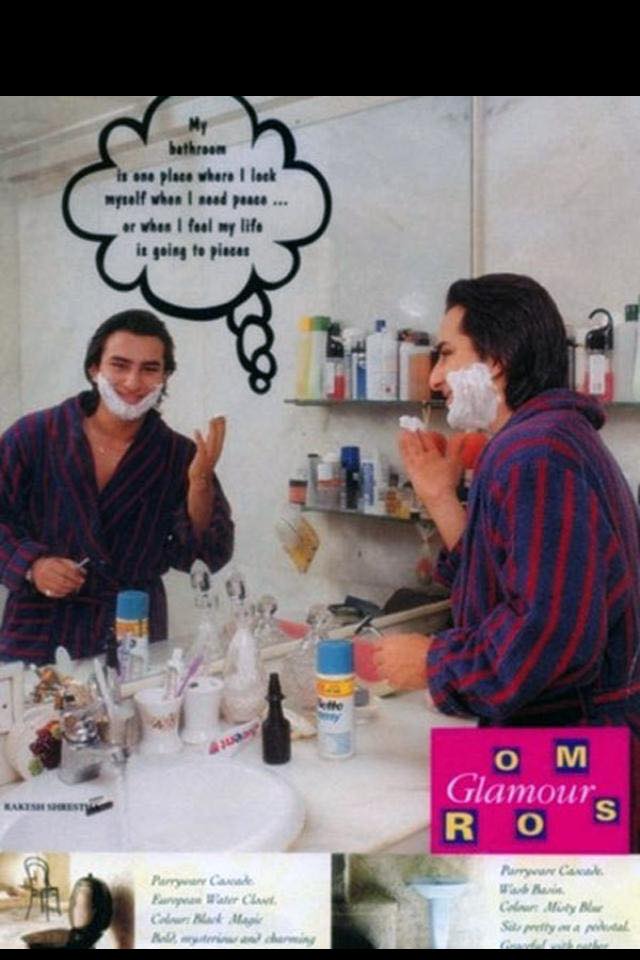 15. Once upon a time, he used to be thin, but he is still as sizzling as before.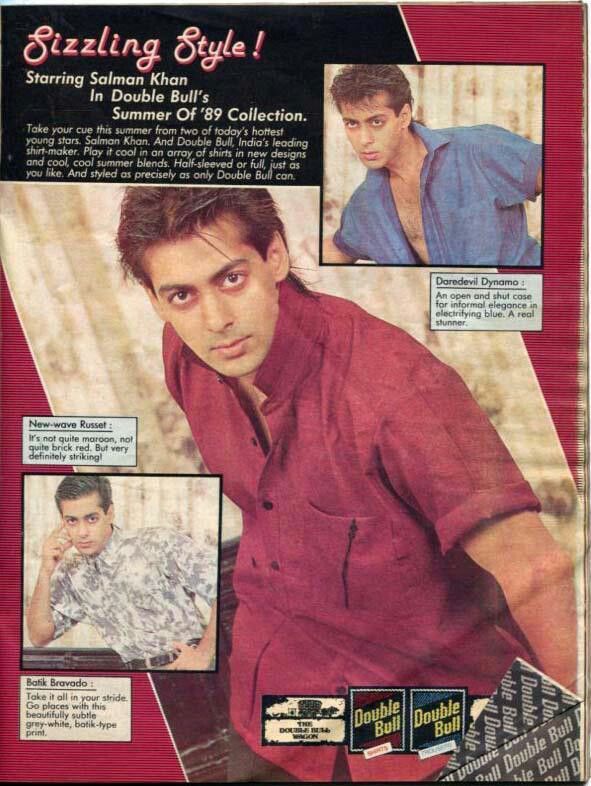 16. Probably the worst brand endorsement deal ever – Prem Chopra promoting Vaseline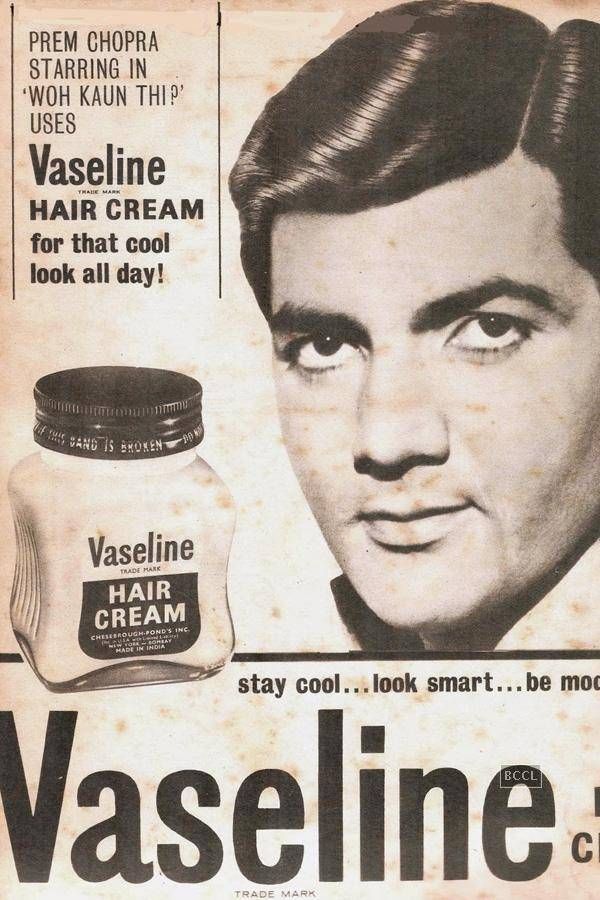 Have anything to add to the story? Share with us in the comments below!