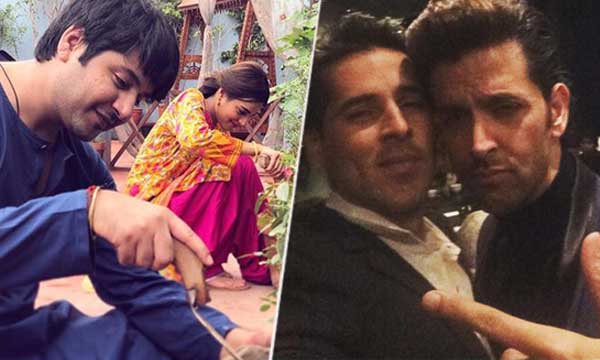 The on-going Pakistani drama 'Ranjha Ranjha Kardi' has been making waves around the country because of its unconventional story and a stellar cast.
The drama also managed to highlight some important social issues which also initiated social media debate.
Gohar Rasheed Expresses Regret Over Hania Aamir & Yasir Hussain's Clash!
Moreover, the lead cast of the TV serial, Iqra Aziz and Imran Ashraf, are showcasing their immense talent which is enough to keep the audience glued to their seats.
Because of their flawless acting skills, they managed to get more limelight and all thanks to their jaw-dropping performance.
Recently, Iqra Aziz took to her Instagram account and shared her favorite scene from the drama with the caption:
This scene has my heart♥️
The video clip went all viral on social media and people just cannot stop gushing over the actors.
Here's the video!
However, the clip also caught the attention of the famous Bollywood actor Dino Morea actor and he couldn't stop praising the duo.
Yes, you read it right!
Here's what the Raaz actor commented on the post!
Wow. This is quite a beautiful scene. Well done 👏🏼👏🏼👏🏼👏🏼
Even Yasir Hussain got all excited about it!
Child Star Ahmed Shah's Inappropriate Video With TikTok Celebrity Sparks Uproar!
Well, we all know that Iqra Aziz's beauty and brains have helped her to get a great international appeal. Recently, an Indian actor Karan Wahi lauded Iqra's other drama 'Suno Chanda 2' and we must say, it is such a huge success for her.
What are your thoughts about the story? Let us know in the comments section below.
Originally published on Veryfilmi.com