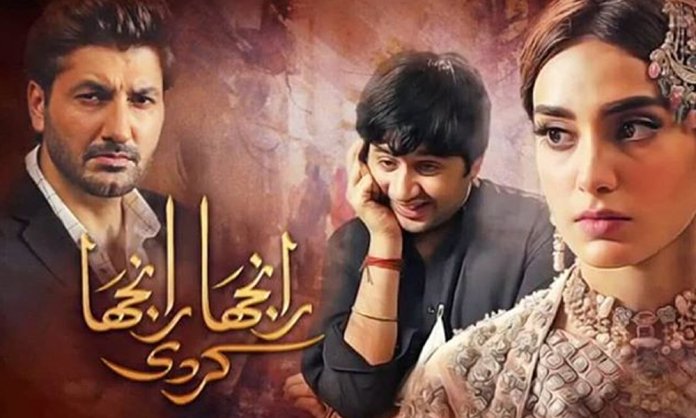 Iqra Aziz and Imran Ashraf starrer, Ranjha Ranjha Kardi has created a wave around the country with its compelling story and people just cannot stop talking about it.
The drama highlights the issue of society's ignorance over various aspects, including marital rape, and we must say, it never fails to keep the audience on the edge of the seat during each episode.
Imran Khan's Niece's Wedding Pictures Go Viral on Social Media
Moreover, it reflects the fact our society thinks marriage is the only solution to all problems in life which can lead to marital rape.
In the earlier episodes, Ranjha Ranjha Kardi unveiled scenes where the female lead had to endure marital abuse and it created quite a stir on social media.
https://www.youtube.com/watch?v=R9aEQwEMLEw
Recently, the lead actress of the drama Iqra Aziz took to her Instagram account and talks about how the seriaiqr
She wrote:
One of the most pressing issues today, that we don't talk about is #maritalabuse. Through #ranjharanjhakardi we have tried to highlight this issue, how it affects women physically, mentally and emotionally. They have to fight constantly for their consent. We think of marriage as a binding contract to anything and everything, but marriage is based on trust and love and consent. Consent to live, to breathe, to be able to say 'NO'.
Here's her post!
What are your thoughts about the story? Let us know in the comments section below.
Originally published on Veryfilmi.com