A leading news site has reported that Bigo, the live streaming community, has been permanently banned by Pakistan Telecommunication Authority (PTA) immediately for obscenity. The authoritative body also warned the Chinese app, TikTok, to come up with a complete mechanism to regulate indecency.
Complaints Against Immoral Content
Many complaints have been received by different sections of our society against social media apps showcasing vulgar, obscene, and immoral content, especially Bigo and TikTok.  The content is said to hurt the youth and society in general.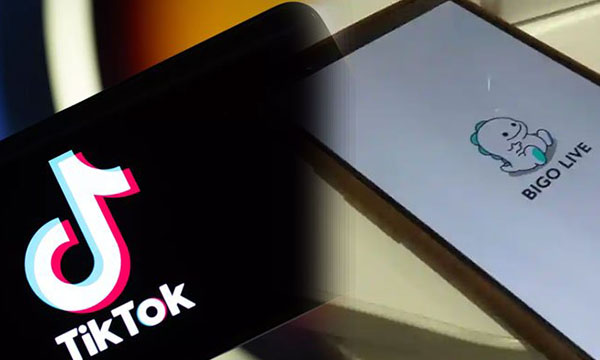 Notices Issued By PTA 
A statement issued by the authoritative body says, "PTA had issued necessary notices to the aforementioned social media companies under the law to moderate the socialization and content within legal and moral limits, in accordance with the laws of the country."
The authoritative body has issued required notices to the above mentioned social media companies. They have been asked to supervise the content within moral and legal boundaries following the requirements of the country.
PTA didn't receive an adequate response. Hence, the action was taken.
The PTA said the answer from these companies was "not satisfactory." The response received from these tech companies has not been entirely adequate.
"Therefore, in the exercise of its powers under PECA, the PTA has decided to immediately block Bigo and issue a final warning to TikTok to put in place a comprehensive mechanism to control obscenity, vulgarity, and immorality through its social media application," the statement said. In acknowledgment, PTA has utilized its powers under PECA and has immediately blocked Bigo while TikTok has been warned.
A petition was earlier filed in Lahore high court too! Read the full story here: 
TikTok is Promoting Pornography & Pedophilia: Petition Filed at LHC
Tiktok Recently Banned by India
Just recently, India had banned TikTok and several other Chinese apps in the name of sovereignty. A statement said the reason being the ban is "national security and defense of India, which ultimately impinges upon the sovereignty and integrity of India."
PUBG Banned by PTA
Previously, PTA briefly barred online game PlayerUnknown's Battlegrounds for unknown reasons. According to Dawn, under section 37 of the Prevention of Electronic Crimes Act 2016, PTA has the power to block "unlawful online content," which doesn't explain exactly why did the authority prevents the video game. The reasons cited by PTA don't even fall under section 37.
Science and Technology Minister, Fawad Chaudhry has also opposed the ruling party on banning culture. He said it was mainly "killing the tech industry."
He wrote on his Twitter on Sunday, "Well I [am] against all kinds of general bans, such attitude is killing tech industry we cannot afford such bans."
Well I against all kinds of general bans, such attitude is killing tech industry we cannot afford such bans, I hope concerned minister @SyedAminulHaque ll take note of this ban and PTA ll be instructed not to encourage such bans as it hinders tech growth in the long run https://t.co/GiEcFpbzDN

— Ch Fawad Hussain (@fawadchaudhry) July 19, 2020
Have something to add? Let us know in the comment section below.
For more news and updates, stay tuned to Brandsynario.