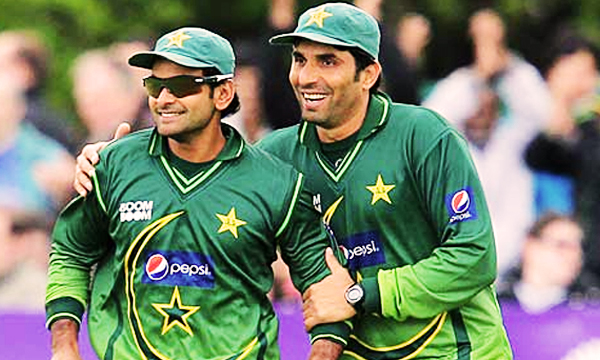 Pakistan's Test captain Misbah-ul-Haq has hailed the recently concludedPakistan Super League (PSL) as a success for the country that will help the team reverse its slide in the game's shortest format.
The 41-year-old veteran struck the winning runs for Islamabad United late on Tuesday, beating Quetta Gladiators by six wickets to conclude the three-week tournament in front of a capacity crowd in Dubai.
Stellar batting by Dwayne Smith of the West Indies and ex-Australia wicketkeeper Brad Haddin helped Islamabad romp to victory, but it was the stand-out performances of local players that were the tournament's biggest plus for Misbah.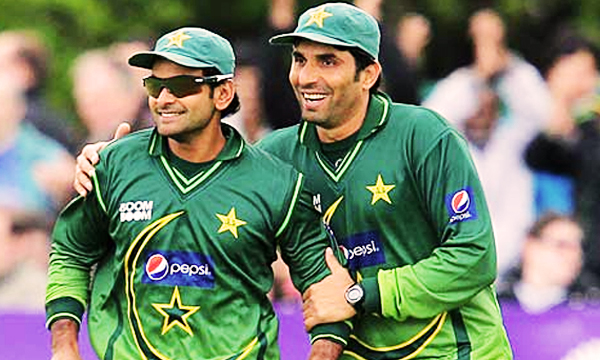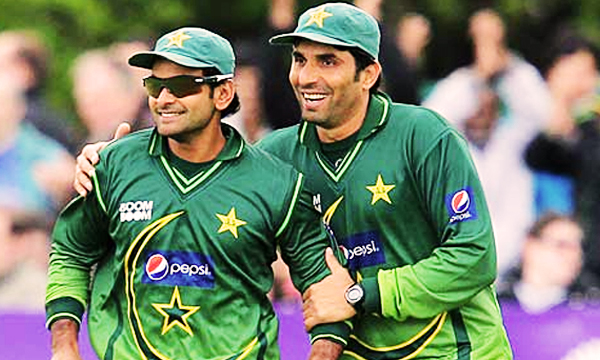 "I am sure the Pakistan Super League will help Pakistan players in the same manner as IPL did to Indians and BPL has done to Bangladesh players," he told AFP. "Look at Bangladesh, they are rising high because of the BPL so we will also reap benefits of the PSL in the near future."
Umar Akmal, Pakistan's perennial batting under-achiever, led the way with the most runs (335 in seven matches) while previously unheralded 21-year-old left-arm spinner Mohammad Nawaz and left-arm pacer Rumman Raees also leave the tournament as household names.
Thirty-five-year-old Mohammad Sami meanwhile earned a national recall on the strength of his perfomances throughout the tournament, including figures of five wickets for eight runs in Islamabad's play-off against Karachi.
Amir Returns To International Cricket- Welcomed By India's Kohli
Pakistan's players had been largely missing out on Twenty20 exposure against international stars because they are banned from participating in the Indian Premier League, the format's premier tournament.
The national Twenty20 team has slid in the intervening period, from world champions in 2009 to a lowly sixth place now.
Beyond the on-field performances the tournament was seen as a feel-good success for the country, despite being held in the UAE.
Fans gathered to watch the final on big screens placed in market places throughout major cities in a charged atmosphere previously only seen forPakistan's international matches.
Viewership figures were as high as 55 percent for some matches, according to a management source close to one of the teams — or roughly 100 million people.
Foreign stars including England's Kevin Pietersen and Australian Shane Watson tweeted about their affection for the league while Najam Sethi, the tournament's CEO, called it a "success for Pakistan".
Some insiders had warned Pakistan's first franchise-based league may not be enough to overcome revenue and time lost during the country's long exile from hosting international cricket.
The PSL's five teams were sold for $93 million for a period of a decade while TV rights and title sponsorship fetched around $20 million for three years.
Sethi said the PCB would not face any losses this year, and was equally bullish about prospects for the franchises — claiming that one owner told him that the sale value had increased from $25 million to $59 million.
Islamabad United Won The First Pakistan Super League T20 2016
Stay tuned to Brandsynario for more updates.