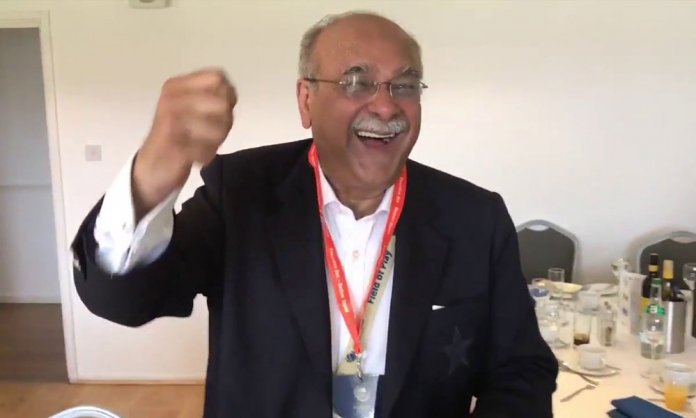 Pakistan Cricket Board (PCB) Wishes to hold Pakistan Super league PSL season 4 with the country.
In a meeting to be held on June 12th, it will be finalized whether the edition will be played abroad or on the home ground,
Earlier, PCB had decided to make sure at least half the matches be played in Pakistan while the rest be played in either the UAE or Malasia.
However, due to some issues from both sides causing them to have misunderstandings between both parties. PCB Chairman Najam Sethi had previously mentioned that if UAE plans to host other leagues in between October and March, PCB will change its venue.
One franchise official said;
"We don't think there is any point of hosting the PSL in UAE now. We are here to do business and this does not seem like a good deal because if the tournament is being organized in the UAE, with so much T20 and T10 cricket around, we will not be getting the best possible sponsorship deals due to the saturation in the market. Broadcasters will also not be paying us sufficient amount of money for the tournament and we don't think people will want to come to the grounds for the matches as well. We genuinely believe having next edition of PSL in Pakistan is a viable option as the country's law and order situation has vastly improved."
Another franchise official believes that PSL in Pakistan will be a success. He said;
"Recently we've seen great rivalry building up between franchises, which is great news for the competition. Once we have the PSL in Pakistan, we can attract hundreds and thousands of followers of each franchise to the ground, which means even if big name players don't come to the country, it will not hurt the brand's image in the long run."
What's your take on this, will PSL 4 be a hit or a miss at home ground?
Stay tuned to Brandsynario for more news and updates.