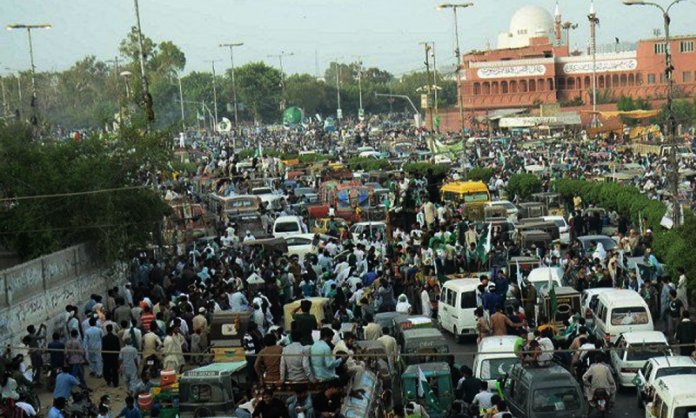 Pakistan Super League is still not over folks! The cricket league's 3rd edition's eliminators are to be held today and tomorrow in Lahore, followed by a grand finale in Karachi at National Stadium on 25th March.
In order to ensure everything goes according to plan, PCB has issued a security protocol, according to which Shahrah-e-Faisal and Karsaz will remain closed from 25th March at 6:00 am and will continue till 26th March 6:00 a.m (24 hours).
This includes hotels, offices, and wedding halls as well. A traffic plan has been rolled out too to ensure fans and cricket enthusiasts who will be attending the match, as well as those who will be out and about are at ease and will not have to face any trouble.
PSL 2018 Finale: Shahrah-e-Faisal & Karsaz to Shut Down as Security Protocol
A shuttle service would be started to ensure ticket-holders reach the stadium.
1600 traffic police officers will be deployed on the day of the final to assist commuters in avoiding traffic jams and other hurdles.
Three spaces have been reserved on University Road for the shuttle service. The ground near Urdu University will be used as a parking area for the shuttle service.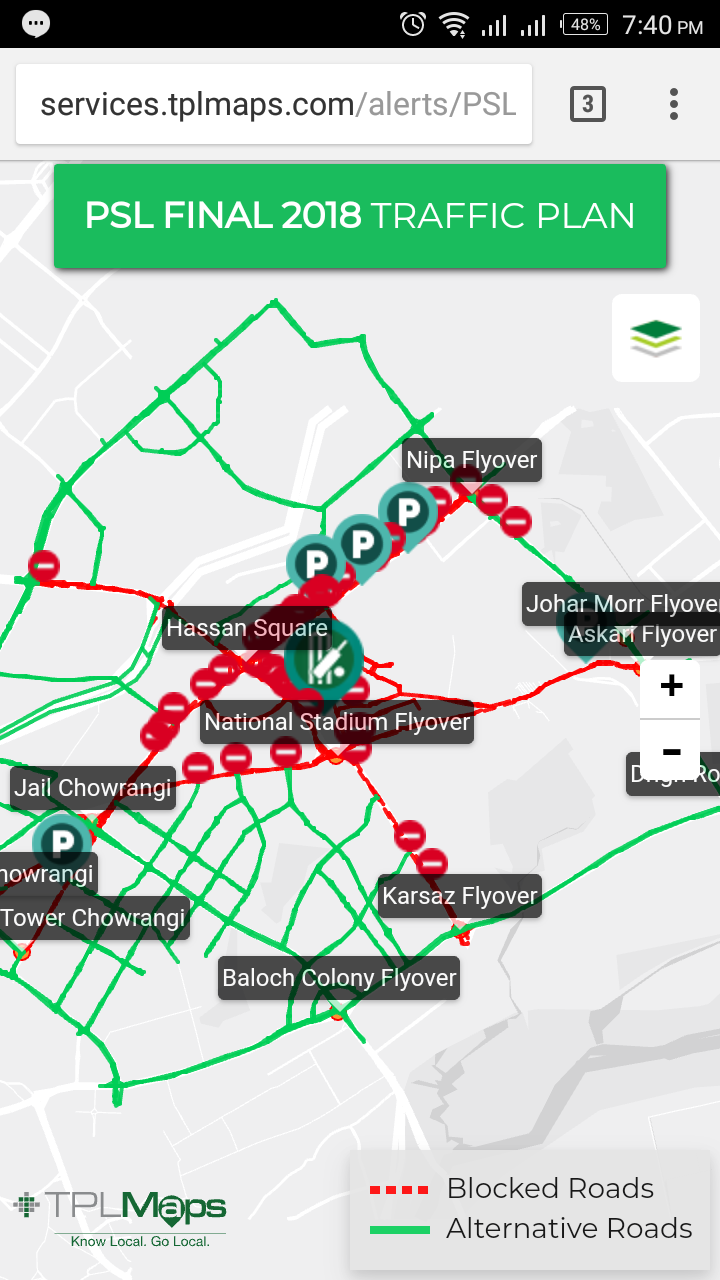 For full map, click here.
Citizens will not be allowed to travel on foot. Only ticket-holders will be allowed to bring their vehicles into the parking area.
Stay tuned to Brandsynario for more news and updates.