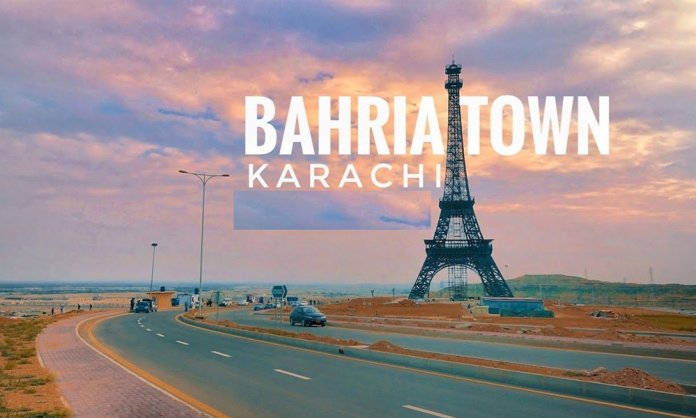 571 views
A protest has been called out on Wednesday after the owner of Bahria Town, Malik Riaz and his management have sent out legal notices to the people of Karachi to pay massive 35% "unlawful and forced" land development charges.
The land development charges are just for Karachi and not for Bahria town Lahore or Pindi.
The people of Karachi feel that they are being mistreated by the management and are calling out immediate boycott of any further payments that BTC demands.
Official Letter sent out to the people of Karachi.
The date and time of the protest have however not been decided as yet.
Protest Against Bahria Town Karachi

— Bizma Gul (@BismaaGul) January 22, 2020
Bahria Town is a #Ponzi scheme. Fraud after fraud .

— Ahmad Ali (@sparaxin) January 22, 2020
So Bahria Town Karachi is asking for 35% of whatever was the cost of your plot/house as development charges from everyone !!! How is this even possible, they sent letters to everyone. Where is NAB and Supreme Court of Pakistan.#btkillegalcharges

— Noman Ahmed Shah (@NomanshahAhmed) January 22, 2020
@HamidMirPAK @ImranKhanPTI @KlasraRauf @Dawn_News
One hard working Pakistani begging for help against bahria town Karachi…. mafia … pic.twitter.com/NRdBCk7YCT

— Kamran Siddiqui (@kusiddiqui) January 22, 2020
Bahria town is a criminal organization and Malik Riaz is an extortionist. Find interesting that there is no hue and cry about #btkillegalcharges in the media. @shazbkhanzdaGEO @TalatHussain12 @WaseemBadami @Kashifabbasiary

— عام آدمی (@aamaadmi_usa) January 21, 2020
A message circulating on Social Media emphasizes greatly on rejecting the charges completely.
"We MUST REJECT this massive 35% unlawful and forced Land Development charges that Malik Riaz and his Management have suddenly imposed upon the people of Karachi. It is time to come together and challenge this hefty and illegitimate imposition. As Karachities we have not only paid heavy premiums on our purchases but have always been ahead of time on our installment payments. Due to the simplistic nature of Karachities, Malik Riaz and his team have taken us for a ride and plundered our hard-earned money in the form of various fees and surcharges. We must STOP this carnage immediately by boycotting any further payments that BTC demands. Bahria Town has never levied any additional Development Charges like this to any of their other developments at Bahria Town Lahore or Bahria Town Pindi. This unfair treatment is gifted to the people of Karachi only. If we don't stop Malik Riaz now- we will continue to suffer financial and emotional blackmailing and related losses. Wake Up Karachi!!"
For more news and updates, stay tuned to Brandsynario.