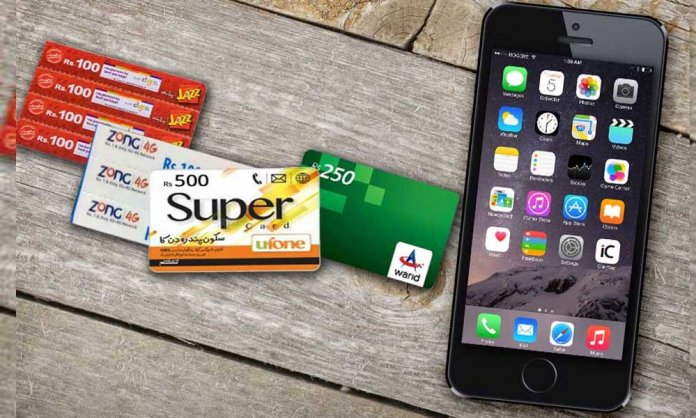 Update: The Supreme Court of Pakistan has restored tax collection on pre-paid mobile phone cards.
The court further added that the apex court will not interfere in this matter. Chief Justice Asif Saeed Khan Khosa headed a 3-member bench of the apex court, as the court gave its verdict.
Tax collection on mobile cards was suspended in June 2018 after the court was told up to Rs. 40 was being deducted on Rs. 100 cards (19.5 percent Federal Excise Duty (FED) was charged along with 12.5 percent withholding tax and 10 percent service/maintenance charge).
---
---
Chief Justice (CJ) Saqib Nisar is currently in London to raise funds for the Prime Minister and Supreme Court's Diamer-Bhasha and Mohmand Dam Fund.
At the fundraiser, he mentioned that by removing the withholding tax on pre-paid mobile phone cards, people saved Rs 3 billion a month. He further added that if the country agrees, the taxes can be re-imposed and the money can be deposited to the dam fund.
CJ Saqib Nisar said that the decision is of the people of Pakistan whether the tax should be re-implemented or not. He continued to add that the dam fund had become a first not just in Pakistan's history, but in humanity's.
An expected cost of $14 billion is needed to build the dams in order to fulfil the extensive shortage of water. He also stated that residents who face the shortage are forced to purchase the tankers at a sky-high price because of the mafia.
So much groundwater has been used that its levels have dropped and beneath that water is poison, he said. "Will we make children drink poison?" he asked. There is no alternative to water he highlighted.
"If, after 40 years, a dam has still not been constructed, is it not criminal negligence?" he asked.
Should taxes be implemented again? Yes or No? Share your thoughts with us in the comments below.
Stay tuned to Brandsynario for more news and updates.
Chief Justice Saqib Nisar's Gives His First Interview to Waqar Zaka During U.K Fundraising Trip