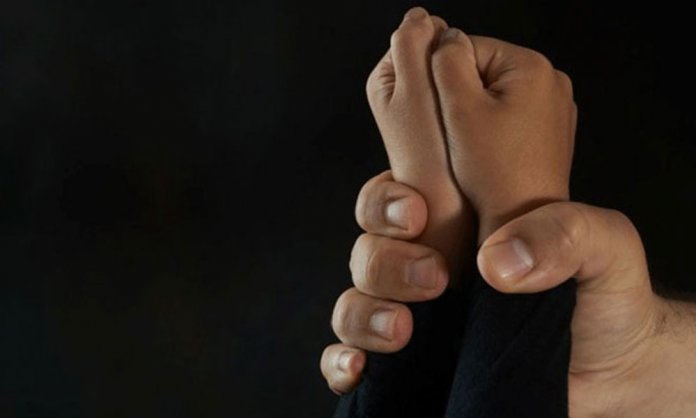 Firdous Ashiq Awan, the Prime Minister's Special Adviser on Information has reportedly said that Imran Khan has proposed the punishment of death against child abusers.
The discussion took place during a meeting of the federal cabinet yesterday, where the PM expressed concerns over the constantly rising figures in cases of child abuse.
He also added that the rise in cases is mainly due to the misuse of the internet for child pornography, which results in children getting assaulted.
The Eminence of Child Abuse in the Past
According to a report in August 2018, as many as 2,322 cases of child abuse were reported between the months of January and June 2018.
Kami Sid Breaks Silence after Rape Allegations Surface on Social Media
It is to be noted that this is just the number of the cases that were brought into the authorities' notice; many such cases often go unreported in the society, which makes the situation worse as perpetrators roam free and fearless.
Child Protection Laws in Pakistan
We already have child protection laws in Pakistan. However, they were not as severe as the death penalty earlier.
In April 2017, Pakistan Penal Code was amended and elaborated through Criminal law Second Amendment Act 2016 to address the serious issues of child abuse.
The amendment suggested enhanced punishments for crimes against children.
The section 82 of Pakistan Penal code was amended, according to which the laws were applicable to children under 10 years of age, as opposed to the earlier law where the age of a child was considered 7.
Moreover, three new sections were inserted in one particular chapter of Pakistan Penal Code i.e. 292A, 292B, and 292C. Section 292A is about the offense of exposure of the child to seduction, 292B is about the offense of child pornography, and 292C is about the punishment of child pornography.
A new section 328A was inserted in PPC which describes the offense of cruelty to a child and its punishment.
Section 377A and 377B were inserted in PPC which describe the offense of sexual abuse with a child and its punishment.
Schedule of Criminal Procedure Code was also amended which further explain all the newly inserted sections.
Pakistanis are Overjoyed at the Decision
Prime minister Imran khan purposed death penalty for all culprits of child abuse and talks to be held to pass the bill. This is probably the only great news in the past few months since he became the prime… https://t.co/ifWYbusg2K

— Aman Jaffery (@jafferyaman1) May 29, 2019
@ImranKhanPTI has proposed death penalty for child abuser. Great initiative indeed

— Qamber Zaidi (@QamberZOfficial) May 29, 2019
The Prime Minister of Pakistan, Imran Khan has proposed death penalty for child abusers.

I think this is great. Pedophiles don't deserve to live.https://t.co/F3qPjWfznb

— Uzair Khan (@njpw_1998_) May 28, 2019
A great step by PM Imran Khan! ❤️ pic.twitter.com/h2SmPaFwJn

— Huمayںn 😁 (@oye_chuhdary) May 28, 2019
The public considers this an important step, and we're glad.
. @ImranKhanPTI decides to put laws in place that gives the Death Penalty for any individual involved in the sexual abuse of a minor.

This has to be one of the most important steps leading to deterrence for this epidemic. pic.twitter.com/wnFGS7xorC

— KHURRAM (@MahmoodK69) May 29, 2019
The PM is getting showered with all kinds of prayers and kind wishes for making the decision.
I salute u my sweet leader #ImranKhan . Jeety raho. Salamt raho khudh abad raho ameen pic.twitter.com/OregqelNTk

— 💚🇵🇰 Abi 🇬🇧♥️ (@abidashah24) May 28, 2019
A better, Safer Future for Children in Pakistan
Awan said the PM elaborately addressed the ministries of human rights, law, and especially the interior ministry.
"All three ministries have been instructed to get together on this, prepare an implementation plan and bring it before the cabinet so that this growing menace can be curbed with an effective law and a mechanism of deterrence as well as awareness can be created."
Khan emphasized their responsibility of examining, assessing and analyzing the existing laws for protecting children from physical violence, exploitation, rape, and any other violent behaviors pertaining to children.
We hope the new laws will be implemented and perpetrators of such heinous crimes will be prosecuted accordingly.
Hania Aamir & Asim Azhar Slammed for Making Fun Of 'Harassment'
Do you think these laws will help ensure a safer, harassment-free environment for Pakistan's juvenile population?
Let us know in the comments!
Stay tuned to Brandsynario for more news and updates.