The world of gaming is certainly taking massive turns. The industry is moving towards immersive gaming. Despite there being a virus, the industry has managed to capture the essence of gaming. Sony has been making considerable bounds and so has Microsoft. Gamers are expecting to see quite a lot of games before the year is up, and even more next year. In light of that, Sony finally hosted the PlayStation showcase.
Read More: Top 10 Underrated Mobile Games You Should Check Out
It contained a lot of announcements, including games that have been in line for quite a while now. Apart from that, the 40-minute event held true to all the hype that had gathered. The PlayStation showcase was absent both in E3 as well as Gamescom. So, here we have a solo showcase for the company, at long last! Let us see what announcements were made.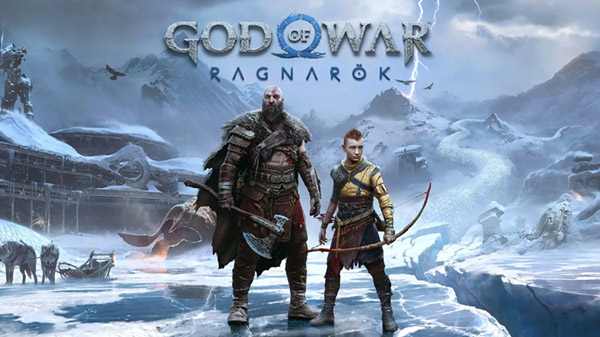 PlayStation Making Bounds
Firstly, let us tell you that the trailer for the God Of War game was released. It is going to be titled Ragnarok and there is much to see. According to the Viking lore, Ragnarok was the event that signalled the apocalypse, with Thor fighting the world serpent. Let us see what this game holds in its plotline. Apart from that, the Sequel to Marvel's Spiderman was also announced. The first game did quite well so it made sense they were going to move towards a second one.
The same company that is working on Spiderman 2, Insomniac Games, is also working on a new Wolverine game. We haven't had many good ones since the PlayStation 2 so maybe it's time to wake up this beast of a hero. Fans are anxiously awaiting the opportunity to play as Logan! Additionally, by March 2022, Gran Turismo 7 is going to be released. This is one of the games that are specific to the PlayStation and has been around for quite a while. Good to see there is development in the racing genre as well.
Additional Announcements
Finally, we got to learn that Uncharted is going to be released on both PC and PS5. It had even been stated earlier that all the Uncharted games were coming to PC by the end of this year. Now it has been confirmed! This creates a lot of hype for gamers because this game used to be exclusive. Who knows, maybe we finally also get to see 'The Last Of Us' on PC. That would be a piece of news!
The GTA 5 Enhanced edition has also been delayed so we are not sure when to expect it. It is high time for Rockstar to start working on the sequel to GTA 5 now. After all, fans want to see what the next generation of gaming looks like. Apart from this, we got a trailer for the remake of Star Wars: Knights Of The Old Republic. For long-time fans of the game and franchise, this is mighty good news!
Awaiting A Lot
There are quite a few things that deserve to be waited for. After all, a lot of games are appearing on the consoles and PC as the months progress. W hope to see robust releases of all of them, with spectacular gameplay and amazing stories.
Read More: 6 Best-Selling Nintendo Switch Games You Need To Buy
Alan Wake: Remastered is also coming in Fall 2021 so you better be ready to face that challenge again!
Stay tuned for more from Brandsynario!