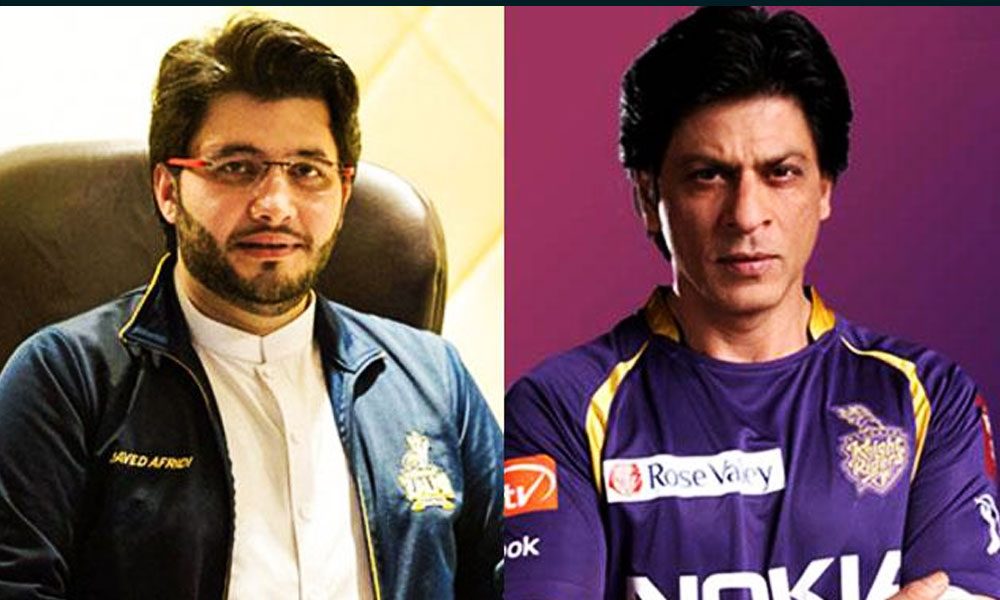 Update: Sorry folks! Looks like Peshawar Zalmi vs Kolkata Knight Riders series is just a hoax! Apparently, India Today has stated that Shah Rukh Khan has no idea about anything which was going on.
Kolkata Knight Riders have rubbished reports of two-time IPL winners locking horns with Pakistan Super League (PSL) winners Peshawar Zalmi at a neutral venue in the near future.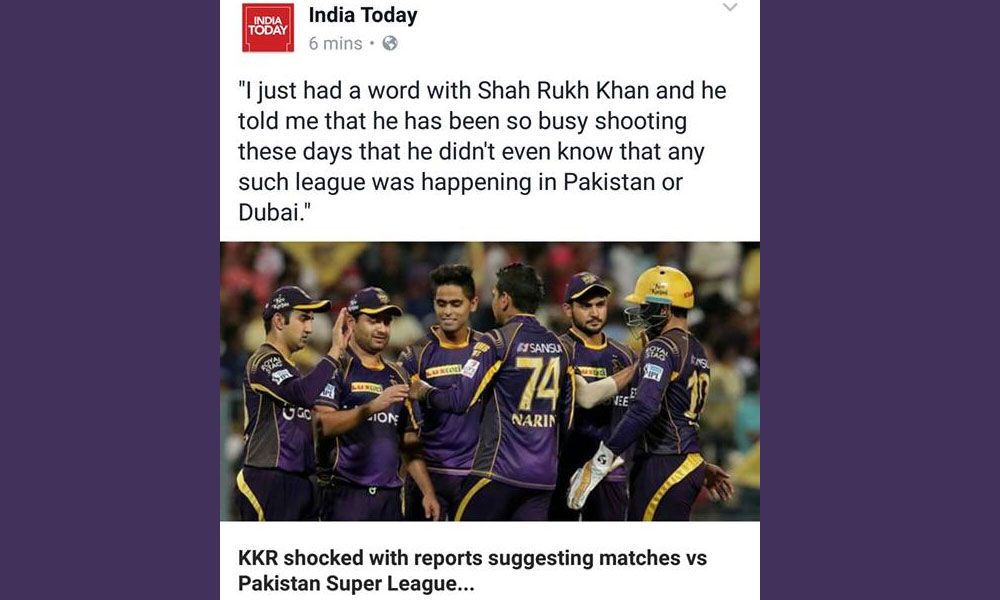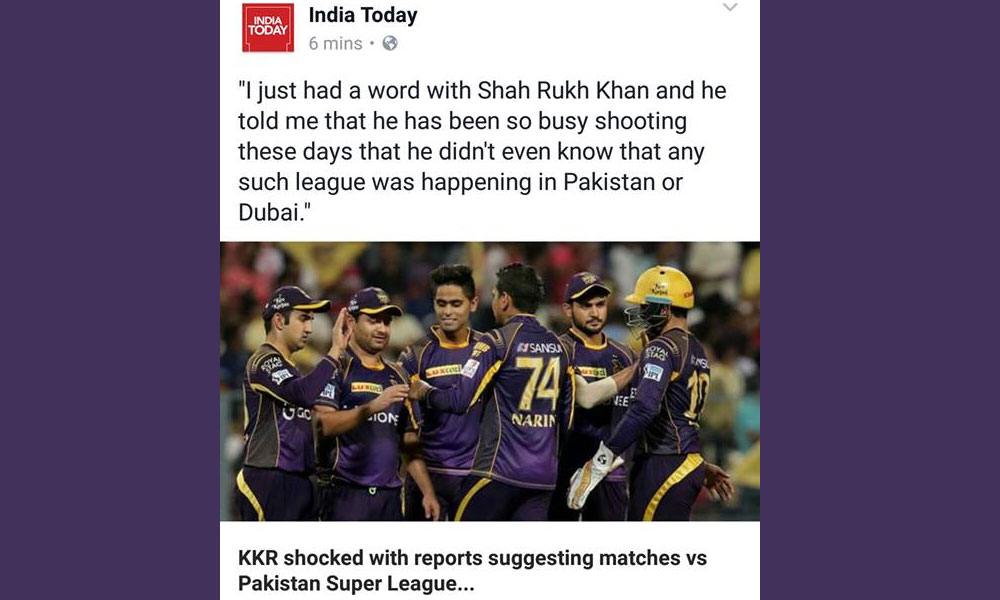 KKR team management denied any such development and trashed media reports coming in from across the border.
"There is absolutely no truth in it. We categorically deny this! I just had a word with Shah Rukh and he told me that he has been so busy shooting these days that he didn't even know that any such league was happening in Pakistan or Dubai let alone calling any franchise owner and congratulating him on winning the tournament," – KKR CEO Venky Mysore
---
Peshawar Zalmi, the team which won the hearts of thousands of Pakistanis withing the country and across the globe, is also the team which also took the HBL PSL 2017 Cup home!
Not only did the Khapal Team manage to work their charm on the hearts of cricket fanatics, somehow they also worked their spell on Indian Premier League's team, Kolkata Knight Rider's owner, Shah Rukh Khan (SRK)! Khan congratulated Javid Afridi, owner of Peshawar Zalmi for their win over Quetta Gladiators in the final.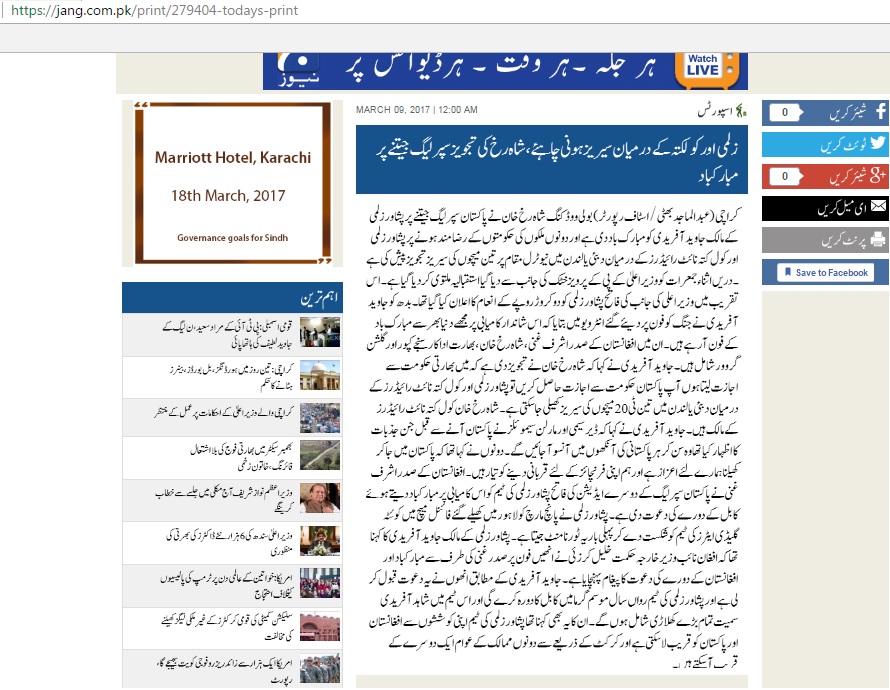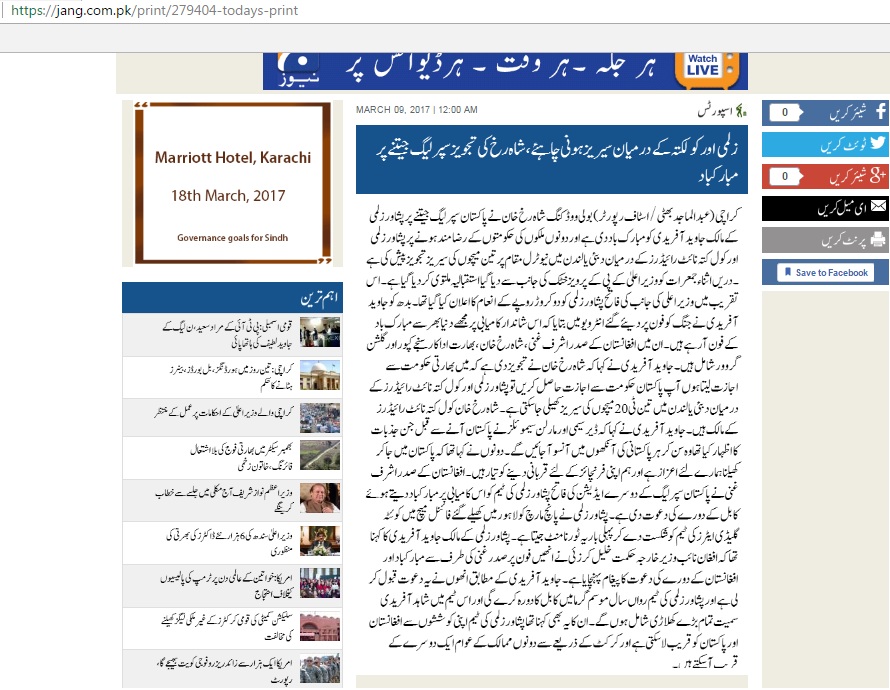 According to an article written by senior journalist Abdul Majid Bhatti, SRK has offered for the two teams to play the series at a neutral venue which would either be London or Dubai. Whereas according to another report, Afridi has said that SRK offered for the two teams to play the series at a neutral venue which would either be London or Dubai.
Afridi further added that following the Zalmi's victory, he had received congratulatory messages from Afghan President Ashraf Ghani, Sanjay Kapoor, Gulshan Grover and Shah Rukh Khan. The team has also been invited Afghan President Ghani to visit Kabul.
Will we see a series between Peshawar Zalmi vs. KKR?  Time will tell!
Stay tuned to Brandsyanrio for more news and updates.