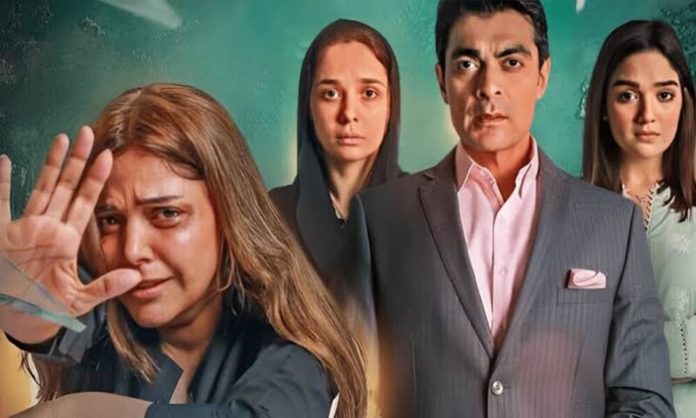 The Islamabad High Court has retracted the ban on the highly acclaimed drama serial 'Hadsa'. The decision was granted after the drama was banned on August 30th on account of complaints made by the public and the victim of the motorway incident.
According to the attorney of the Media Regulatory Authority, the television series' storyline was deemed extremely inappropriate and unsettling and was said to depict a negative portrayal of Pakistani citizens.
PEMRA's Lifts Ban On 'Hadsa'
After deliberating on the arguments, the IHC judge decided to lift the ban and, in doing so, asked the producers for their assurance that they would not broadcast the scene that had raised concerns. The High Court also noted, "The challenged order issued on 30.08.2023 by Pemra has been temporarily halted in accordance with legal precedent."
"The impugned order dated 30.08.2023, passed by Pemra has been suspended in the light of case law". It further said, "Only the objectionable part should be prohibited from being broadcasted and directed to be suitably modified, and the broadcast or rebroadcast of the complete play or drama must not be prohibited".
Read More: "Hadsa Is No Way Related To The Motorway Incident," Says Hadiqa Kiani
Actress Hadiqa Kiani, who portrays the character of Taskeen in the drama serial, broke the news on her Instagram story and wrote:
'The honorable IHC has allowed our fictional character Taskeen, to tell her inspirational story of getting justice for herself and all other survivors like her. Taskeen's story is about how she became a survivor instead of a victim in an absolute struggle for justice. We are grateful that the viewers will get to see the story in its entirety.' Concluded the actress in her post.
Meanwhile, social media users express discontent with the revival of the drama series "Hadsa." They disagree with the court's decision and argue that the show should never air, fearing it would cause further pain to real-life victims. Some users are skeptical of the producers' intentions, believing they are prioritizing their project over other considerations.
Read More: PEMRA Bans Controversial Drama 'Hadsa' After Social Media Backlash
Stay tuned to Brandsynario for the latest news and updates.