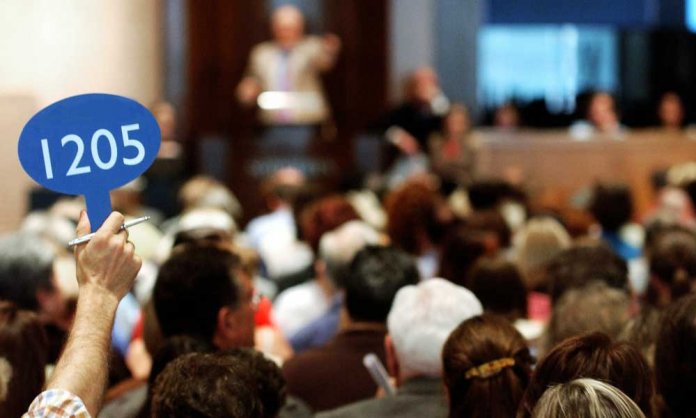 The Pakistan Electronic Media Regulatory Authority (PEMRA) received a hefty bid of PKR 283.5 million on Thursday for a new TV channel despite the objections raised by the Pakistan Broadcasters Association (PBA).
The bid was made by Al Kamal Media Private Company on the first day of the auction which was inaugurated by PEMRA's Chairman Saleem Baig.
On the occasion, Mr. Baig shared that he has high confidence that the new channel will create healthy competition and bring livelihood to a large number of the audience.
In total, 21 companies participated in the open-bid for the auction of 8 licenses for news and current affairs channels aired on TV. A total of 35 companies pre-qualified for the auction out of which 14 did not participate.
The auction will also be conducted today, 2nd May and the licenses will be offered in 7 different categories; current affairs, sports, education, news, health, agriculture, and entertainment.
Reportedly, there are 8 licenses in the news category, 5 in sports, 12 in regional languages, 4 in health, 2 in agriculture, 12 in education, and 27 in entertainment.
Furthermore, the PEMRA Chairman added that there are currently 88 TV channels and 227 radio channels being operated in the country at the moment. He also shared that 8 Internet Protocol TV licenses had been issued and one DTH (direct-to-home) was expected to be operational soon.
Moreover, the base price of the current affairs TV licenses have been fixed at Rs. 63.5 million while the entertainment licenses have been priced at Rs. 48.5 million whereas regional languages has been fixed at Rs. 10 million.
However, PBA has objected the auctioning and has conveyed its grievances to Pemra, asking them to stop the auctioning and the entire process at once. In a statement, PBA shared that it has filed a petition in the Sindh High Court on this matter.
We have yet to see what are the results of this auction and the verdict of the court.
Stay tuned to Brandsynario for more news and updates.
PEMRA Issues Advice to TV Channels on Indecent & Misleading Advertisements