PCB has just triggered the most creative side of Pakistani cricket fans who we're assuming will not show their faces for a while now. You might be thinking 'why?' and that's because PCB has just asked people to submit their favorite designs for the cricket team's kit. Read more about how you can submit your own design here too!

Read more: Sprite Unveils Its First-Ever Global Campaign 'Heat Happens'
What Is The Latest?
PCB is calling on all creative minds to design the latest kit for the Pakistani cricket team. A lot of times people have complained about the kit their favorite cricketers are wearing and this can be an effective solution.
Dear PCB!
Forget this creativity just go to prominent sports wear brand and get the job done۔
Sick of team's pathetic gali muhala kind of a design kit۔@TheRealPCBMedia @TheRealPCB

— Zeeshan official (@Mohammadzeesh11) May 17, 2022
What Is The Brief?
The brief reads that the objective of the new cricket kit design is to reflect the values of Pakistan. PCB wants to engage the passion of Pakistanis for cricket to create something for the cricketers. They ask that the new kit design be designed for all formats ODI, T20i & Test. Apart from this, PCB is also seeking a design for a clash kit. Whatever you're making, it is requested that the kits be based on a singular theme.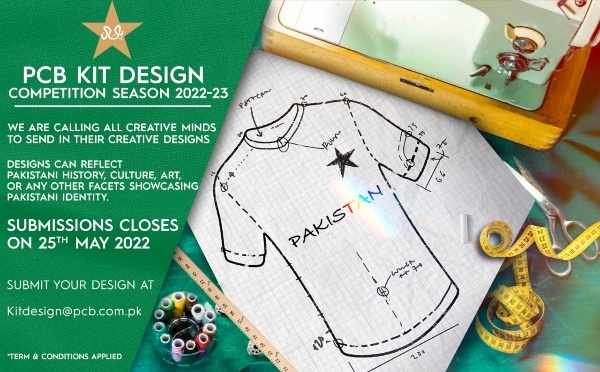 The brief reads that each proposal can include a maximum of two themes. The kit designs should be based upon this two only and be submitted for all formats. Another requirement is that for the clash kit, the design can constitute a major color apart from the traditional home kit colors. Lastly, the creative theme or the elements of kit design can reflect Pakistani history, culture, or any other form of our identity.
How Can You Make And Submit?
The deadline is 25th May 2022. You are required to make the designs on any platform you wish however, please submit them as a watermarked PDF version. The first phase will shortlist the designs and people will be selected for their kit designs. You can also submit a written piece alongside explaining your concept.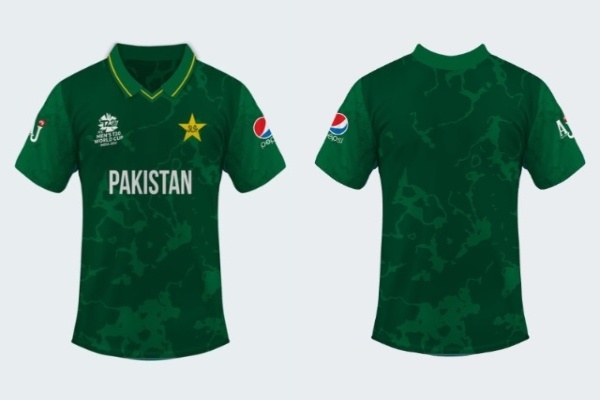 It is in the second phase that the shortlisted participants will create the designs for other small things. Are you stoked? We definitely are!
Read more: Standard Chartered Contributes The Largest Urban Forest In Karachi
Stay tuned to Brandsynario for the latest news and updates.