Rampant air pollution in Pakistan's most contaminated regions, including Lahore, Sheikhupura, Kasur, and Peshawar, might truncate life expectancy by a staggering seven years or more, warns a recently published report by the University of Chicago's Energy Policy Institute (EPIC). The institute's latest Air Quality Life Index (AQLI), unveiled on Tuesday, indicates that these areas are facing a dire situation.
The AQLI, designed to quantify the correlation between particulate air pollution and life expectancy, underscores that particulate pollution ranks as Pakistan's second most menacing health hazard, following cardiovascular diseases, causing an average loss of 3.9 years in life expectancy.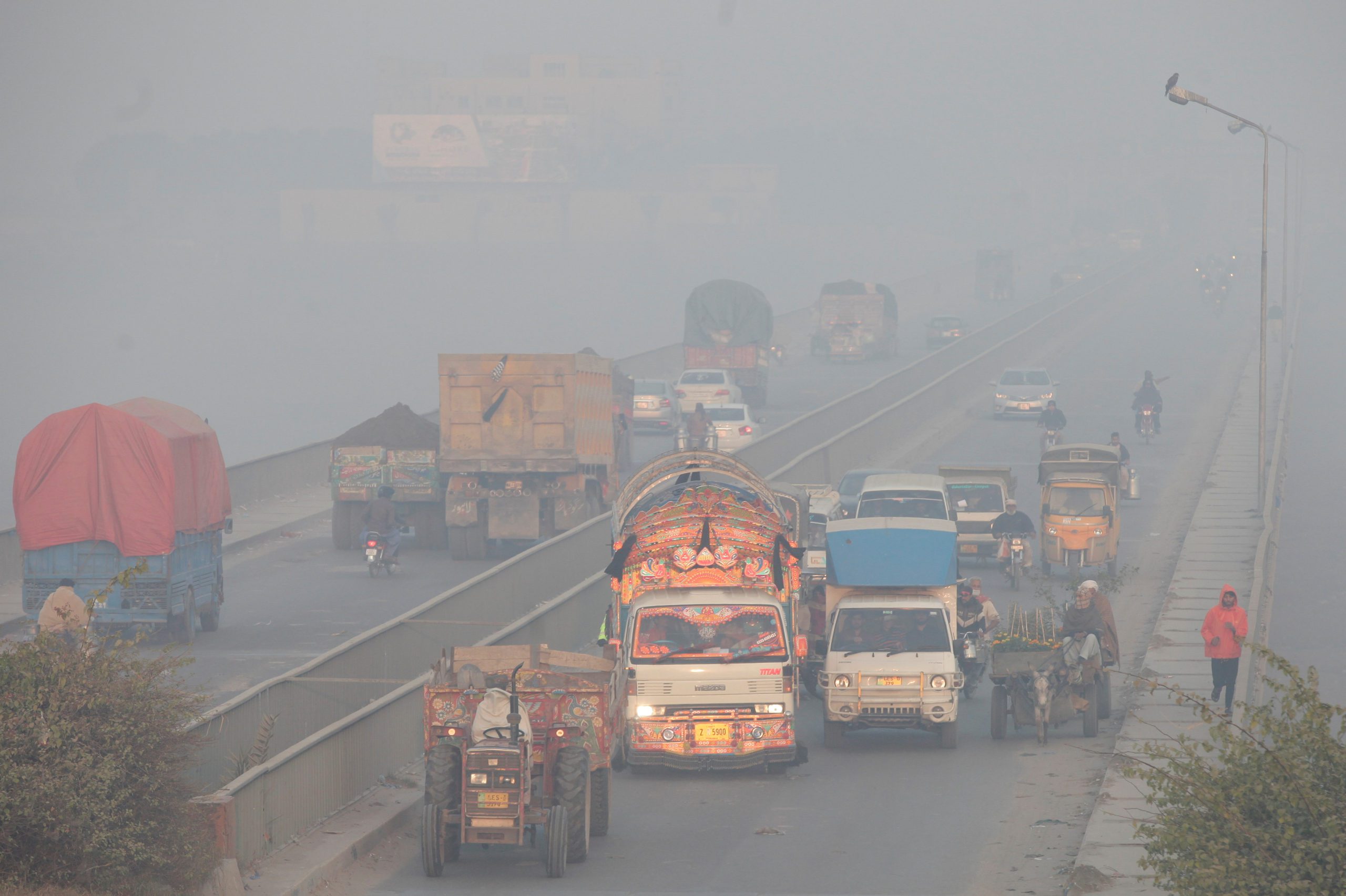 The possibility of transformation is striking: adhering to World Health Organization (WHO) guidelines by maintaining an annual PM 2.5 concentration of 5 micrograms per cubic meter could potentially grant an average Pakistani resident an additional 3.9 years of life.
Read more: The Hidden Dangers of Air Pollution: Diseases You Should Know About
In a contrasting context, child and maternal malnutrition, along with maternal and neonatal disorders, curtail the average life expectancy by 2.7 years.
Challengingly, the entire population of Pakistan—amounting to 240 million people—resides in regions where the annual average particulate pollution level surpasses the WHO guideline. Moreover, 98.3% of Pakistanis live in areas exceeding the country's own national air quality standard of 15 micrograms per cubic meter.
The AQLI underscores an alarming trend: between 1998 and 2021, Pakistan witnessed an alarming 49.9% spike in average annual particulate pollution, leading to a reduction of 1.5 years in life expectancy.
In the provinces of Punjab, Islamabad, and Khyber Pakhtunkhwa—the country's most polluted areas—approximately 65.5 million inhabitants, constituting 69.5% of Pakistan's populace, could face a staggering loss of life expectancy—between 3.7 to 4.6 years in relation to WHO guidelines, and 2.7 to 3.6 years concerning the national standard—should current pollution levels endure, warns the AQLI.
Read more: This New Disease Is Linked To Ingesting Pollution
The report forecasts a promising transformation: Karachi residents could gain 2.7 years of life expectancy, while Lahore could potentially witness an increase of 7.5 years and Islamabad an extension of about 4.5 years if Pakistan adheres to the WHO's stipulations.
Adding a global perspective, the report underscores that India has contributed to nearly 59% of the world's surge in pollution since 2013.
Stay tuned to Brandsynario for the latest news and updates.